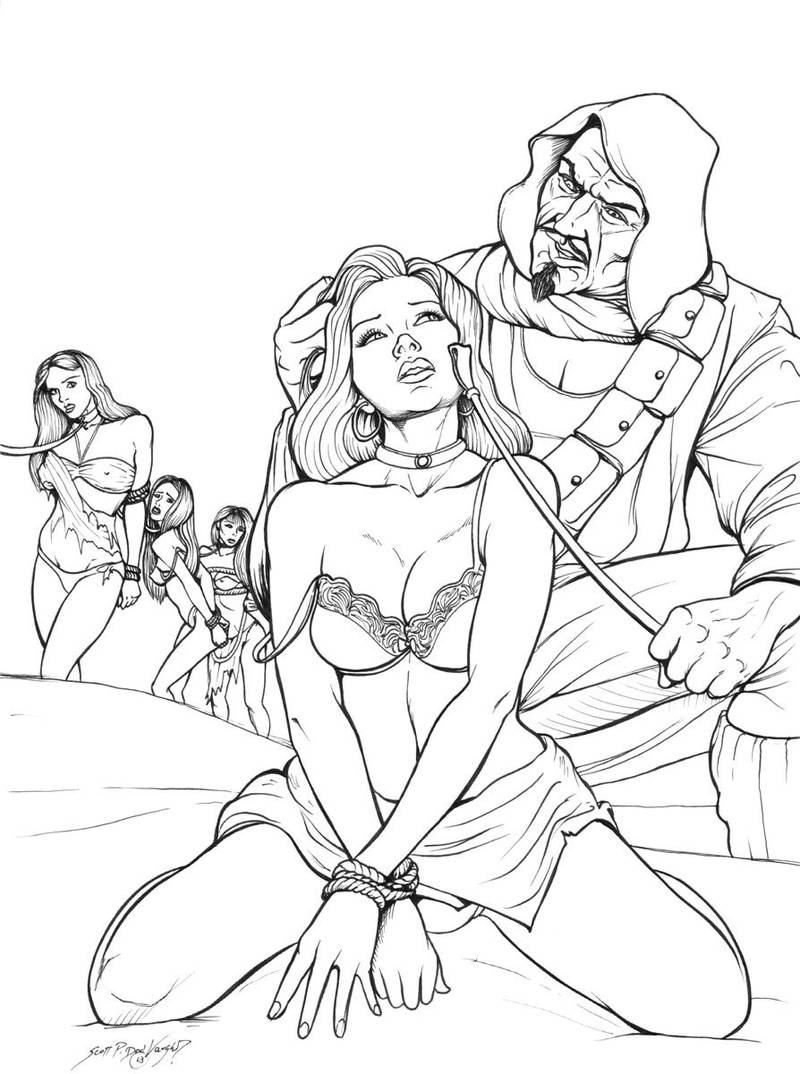 Watch
A recent commission for "my version" of a famous pulp/Men's Magazine cover to 'BLUEBOOK' from the 1960s:
pulpcovers.com/inside-arabias-…
My girlfriend helped us both pose for the foreground figures. Then its pencils and finally micron pens on Strathmore 9x12. Color is next. I really love how all the poses turned out.

Reply

Wow! The original version is good, but I like this one better! The two principal characters are great, but bringing those delicious beauties in coffle closer up from the rear is a very nice touch. Any plans to color this? It's my favorite piece of yours in my Devwatch this time around, I think.

Reply

Thanks very much, Jeff. Yes, I am coloring this one shortly... as soon as I complete the drawing process of the client's OTHER, delicious drawing featuring a slave galley, marauding pirates, and a bevy of new, nubile flesh... which will also require coloring. Yes, I often love my job.
Reply

Nice work, Doc!

Reply

Much thanks, man... always looking forward to new stuff from you, btw
Reply

I love the details and the situation. Thank you for sharing and I can't wait to see the colours!

Reply

Reply

Reply

Thanks, Tom... this one was certainly in my wheelhouse, and I feel I'm improving my comic-style inks
Reply

What an excellent drawing!
Reply