COMMISSION - Hatboxes And Hitchhikers
Description
SubscribeStar
INSTAGRAM
ETSY
FACEBOOK
DEVIANTart
HOME
Just finished this Commission featuring a Disneyland Hostess and a Haunted Mansion Castmember being carried by the Hatbox Ghost and one of the Hitchhikers. This also fits in with my series of Disneyland Castmember Pinups! I will soon have 7 - beyond halfway to my planned calendar!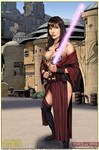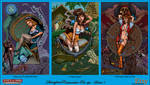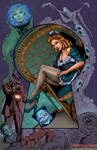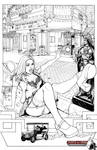 11x17 Pen & Ink on Strathmore Hatboxes And Hitchhikers -Inks

Colors in Adobe CS6



Copyright © 2022, Scott P. Vaughn. All rights reserved.
vaughn-media.com
--------------------------
I'M ALSO ON SUBSCRIBESTAR:
Read my AUTUMN MOON Adult WebComic!

RAIDERS OF THE LOST GENRE Webisodes
See Exclusive Sketches, Hentai and behind the scenes ideas.
And more (Videos! Streaming! ArtWiPs)!
Click the link to learn more:
subscribestar.adult/scottpvaug…
IMAGE DETAILS
Image size
1785x2372px 1.68 MB
Image size
3284x5076px 9.88 MB