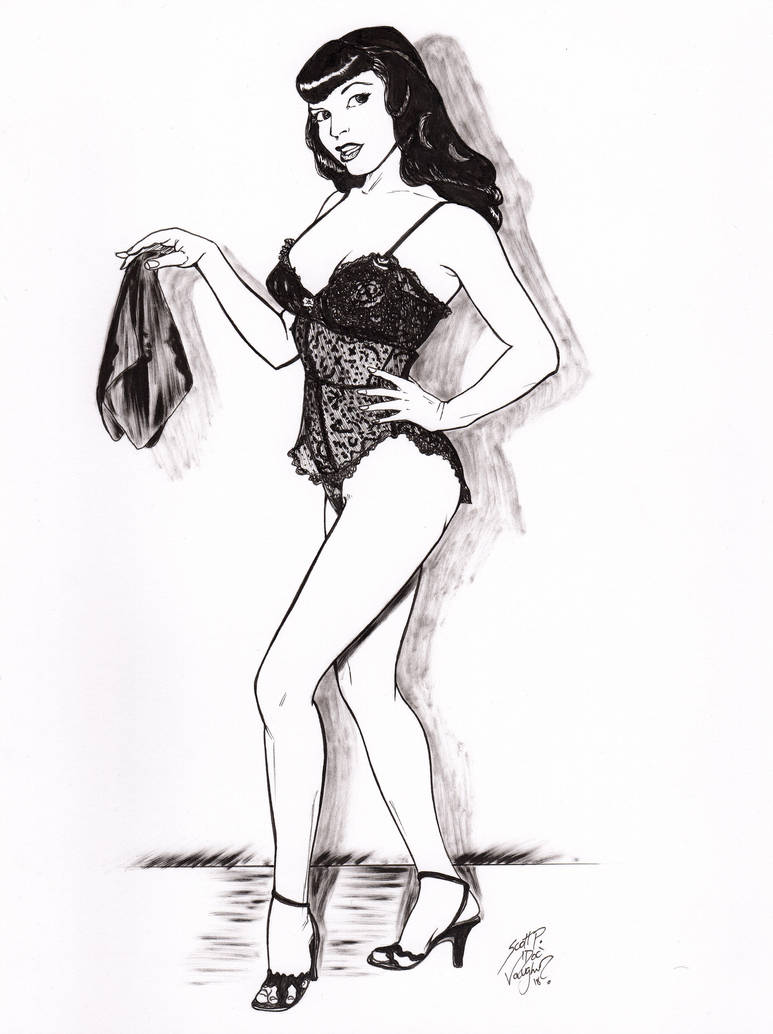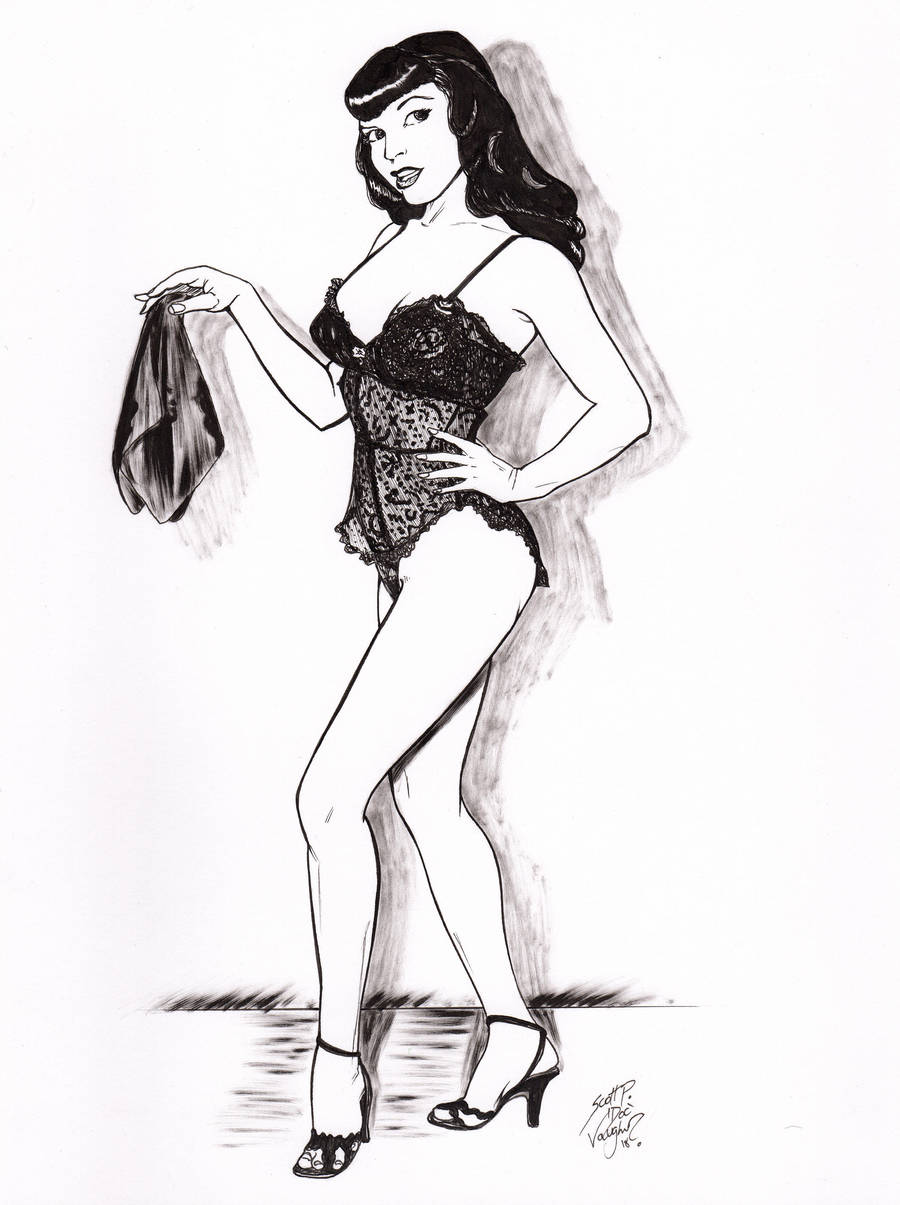 Watch
A sketch / Pen & Ink drawing I did on the side of late of pin-up queen Bettie Page in black lingerie.
The original drawing will be an incentive tier on the upcoming '55 ZOMBIE Kickstarter, so you could own this should you support our new, upcoming comic book!
Follow
www.paperstreetent.com
to prep for the launch!
Micron pens on 9x12 Strathmore Bristol
Based on a photo of the lady in question
I'm also on PATREON: WARBIRDS OF MARS pages early
Exclusive sketches, Hentai and behind the scenes ideas, history and pics.
And more (videos? Streaming?), as we grow!
Click the link to learn more:
www.patreon.com/scottpvaughn