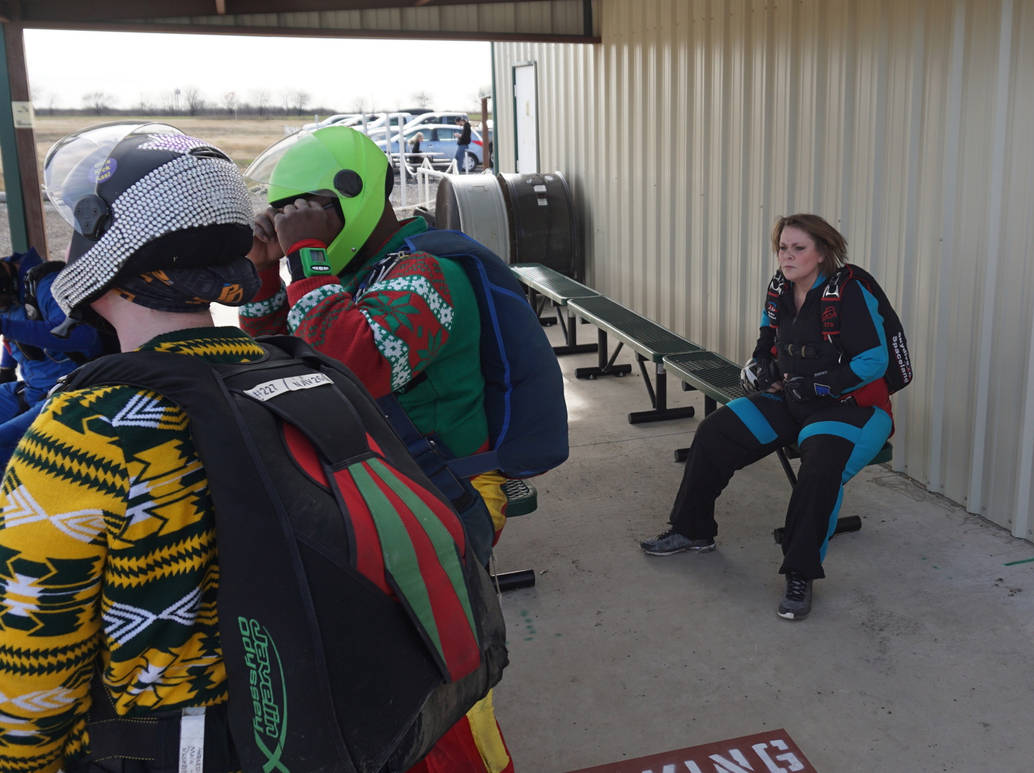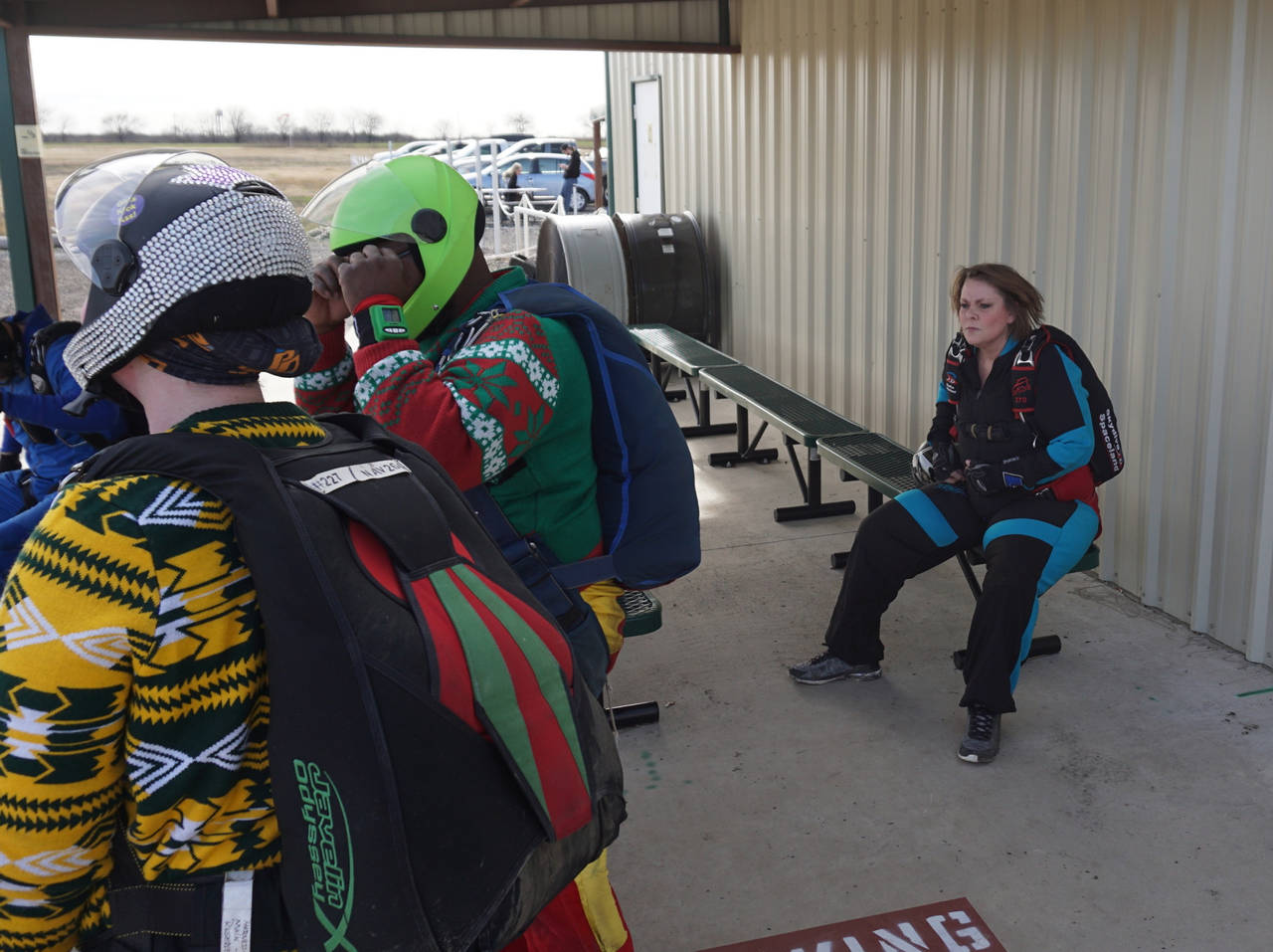 Watch
Holiday spirit jumpers dressed very warmly. It is cold up there today!

Reply

It was quite mild on the ground.
I wore enough(including gloves this time), I was comfortable in the air.
When I got down, all I could think about was getting the layers off FAST!
Reply

doesn't your face freeze and lips turn blue
Reply

I really didn't even notice it on my face. We are only in freefall for a minute.
I do know of jumpers who regularly jump in subzero conditions. Most of them wear full face helmets.

Of course...
Reply