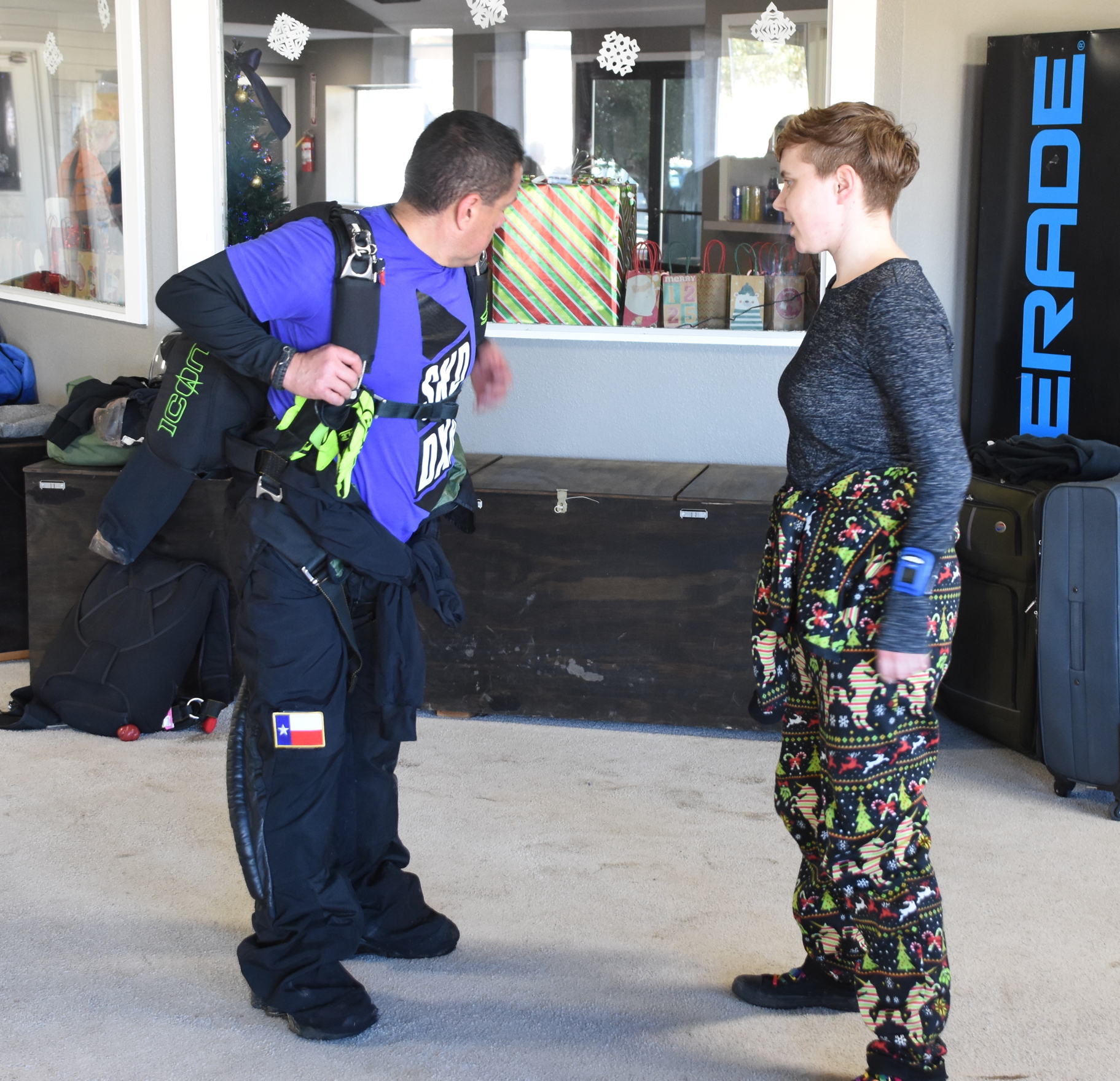 Watch
An experienced jumper mentors a novice.
I helped David mess up his rig. There are a bunch of things wrong with the gear he is wearing.
She tries to find the things that are wrong.
Some are obvious, and some aren't.
Checking another jumpers gear can make prevent the dive ending badly.
Lets see if you can spot some things wrong.

He has a sweater wrapped around his waist
Reply

Gloves over his cutaway handle.
His chest strap is misrouted!

There are a bunch more!
Reply

Looks like the bottom of his container is hanging open, and his three-ring assembly looks odd. And the end of his chest band hasn't been tucked properly.

Am I close?
Reply