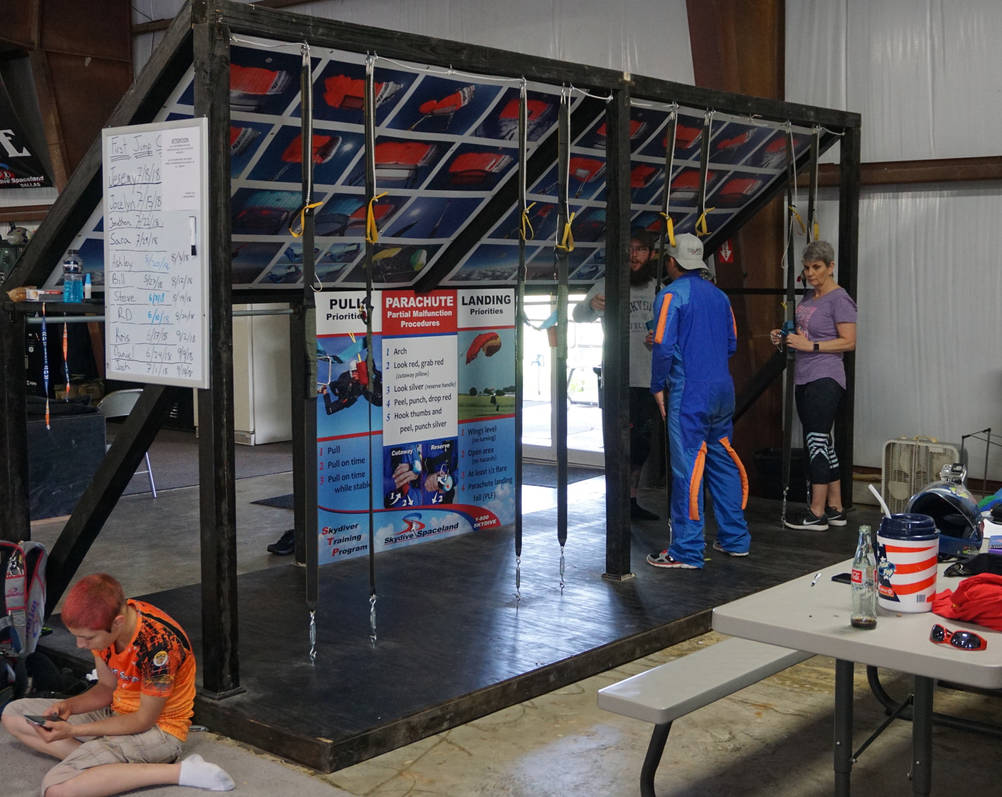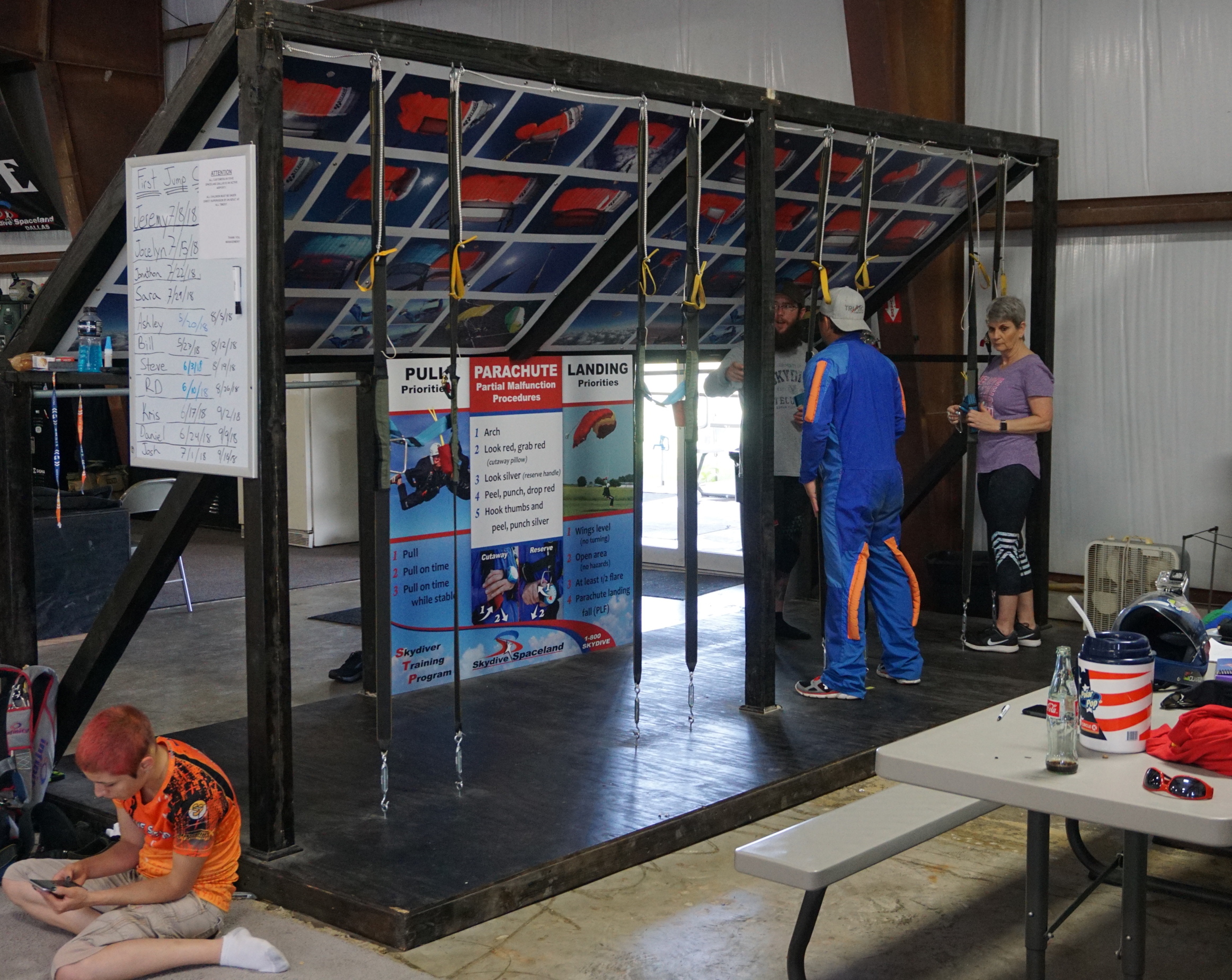 Watch
This is where students get trained to fly their canopies, and practice emergency procedures.
The harness has all the handles, and toggles that are on their rig for the dive.
Needless to say, as a student, you will spend lots of time here.



Im here... *LOL* this is interesting... i thought they just hung you from the rafters and said jump and that was it *LOL*
Reply

"Peel, punch, drop red"

Funny that, in my first pass through training, we were told to try and hang on to the reserve handle. Losing it meant paying to replace it. Once your reserve was deployed you could stow it in our jumpsuit or something.
Reply

Why worry the student with the cost of a handle?
Better to accomplish what you need to, and worry about non-important things later.
Reply