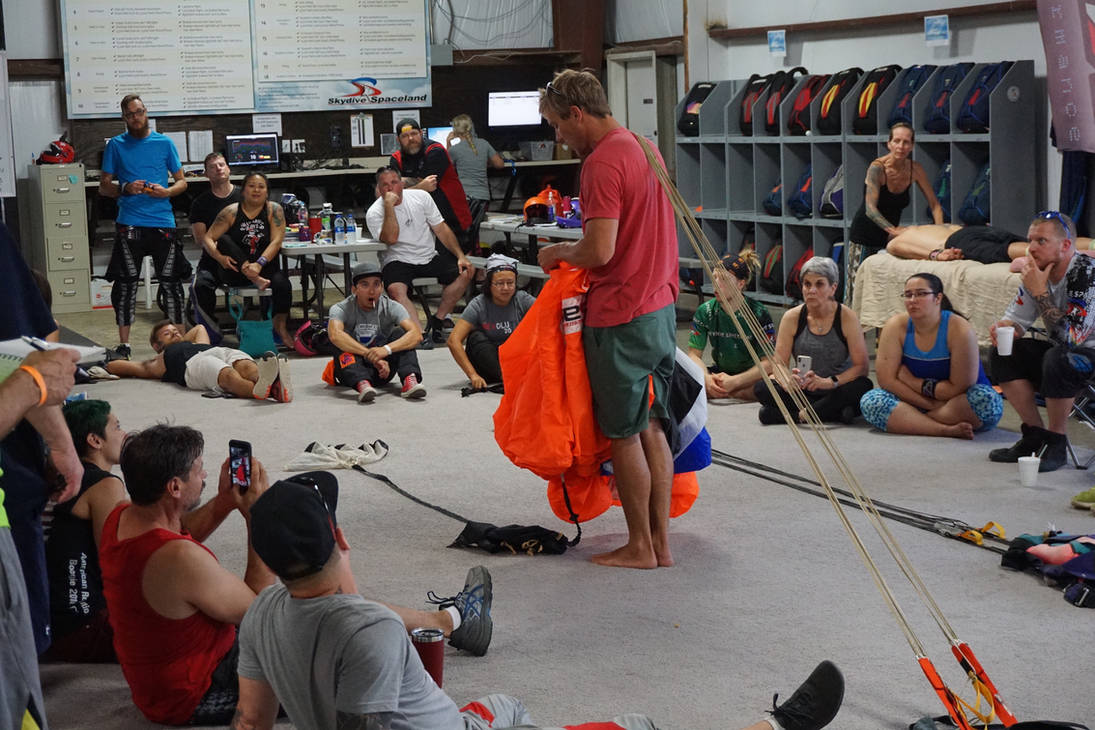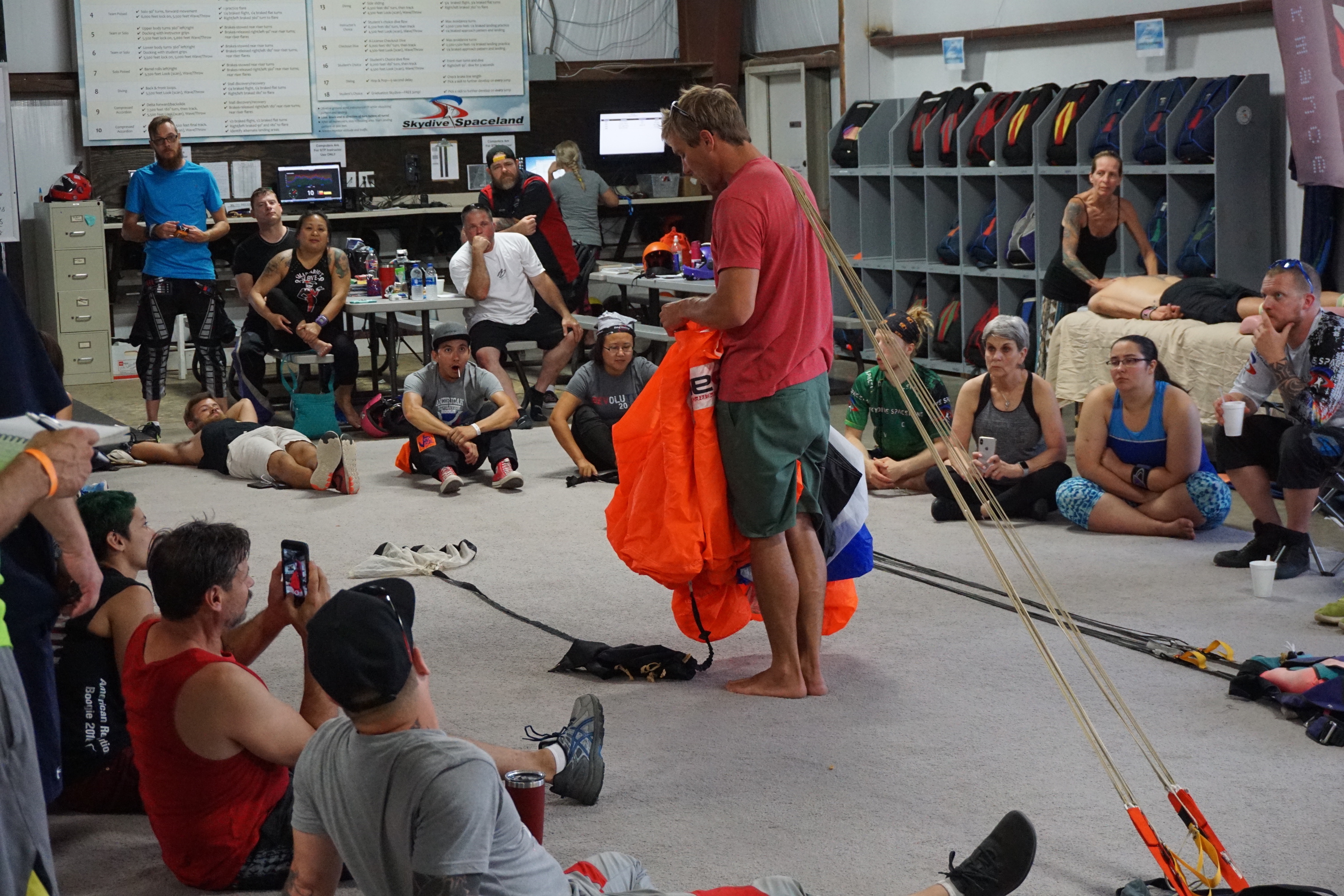 Watch
Performance Designs(PD) is probably the largest maker of canopies in the world. They started in a two room apartment, and now own a huge hi-tech factory in Florida.
As well as bringing products to test during the boogie, one of their technicians gave a demonstration of the newest ways to pack their products.
He had lots of interested jumpers, since there was a sudden thunderstorm outside.