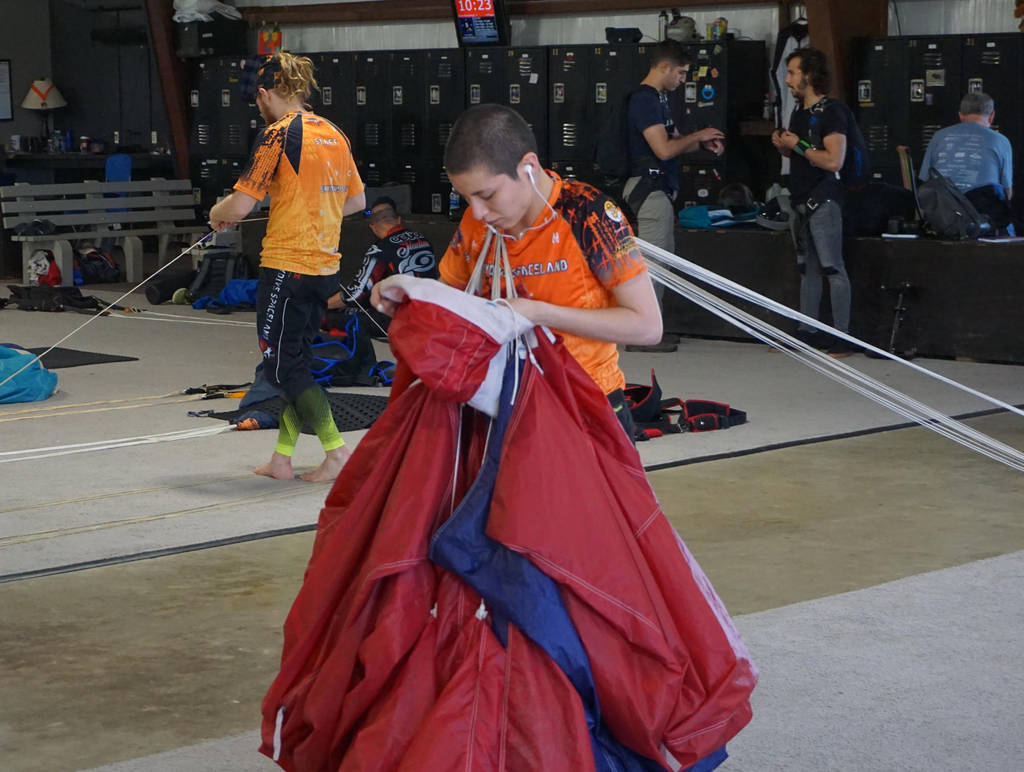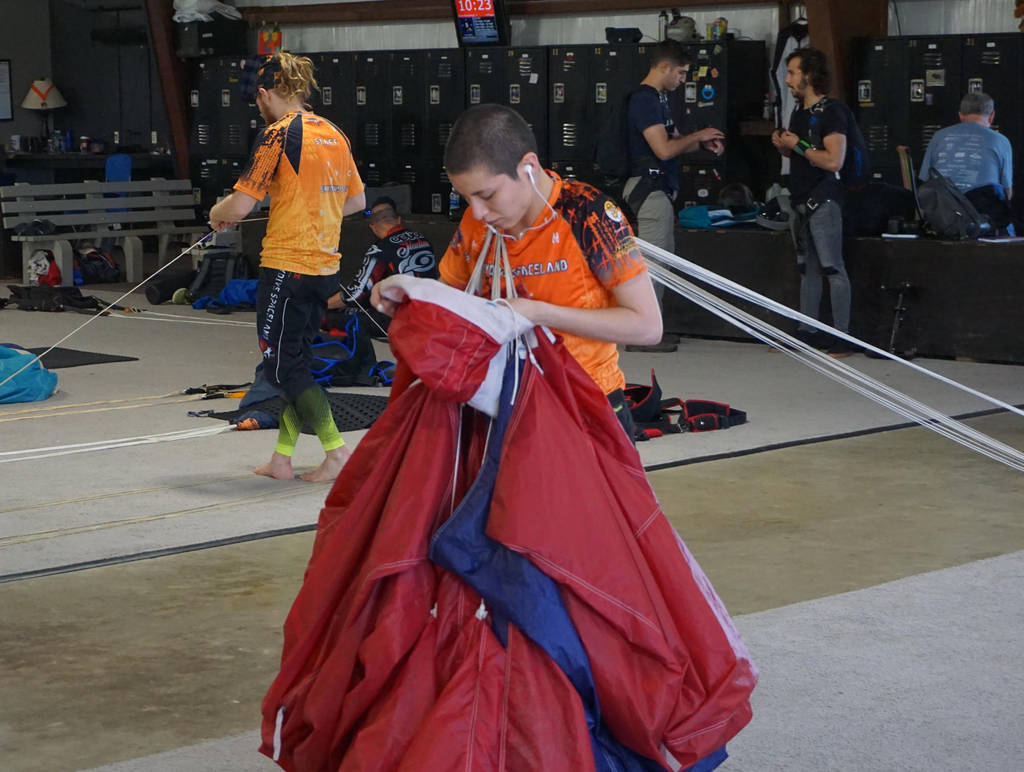 Watch
One of the staff packing a student rig.
Lots of students made jumps that day.
She was busy all day!



Reply

They get six bucks per rig!
Reply

Reply

Some people do.
There are some discussions on packing here:
And Here:
I had a paid job once. Good thing I am big on gear checks! This guy didn't know how a "Racer" was supposed to be closed!
I generally like packing it myself.


Reply