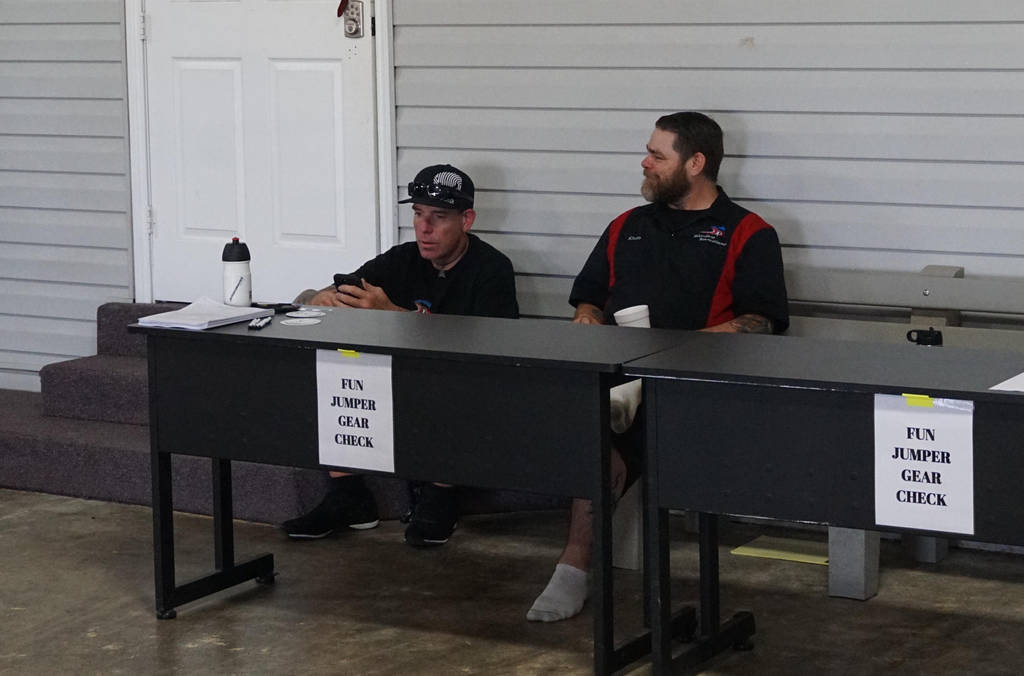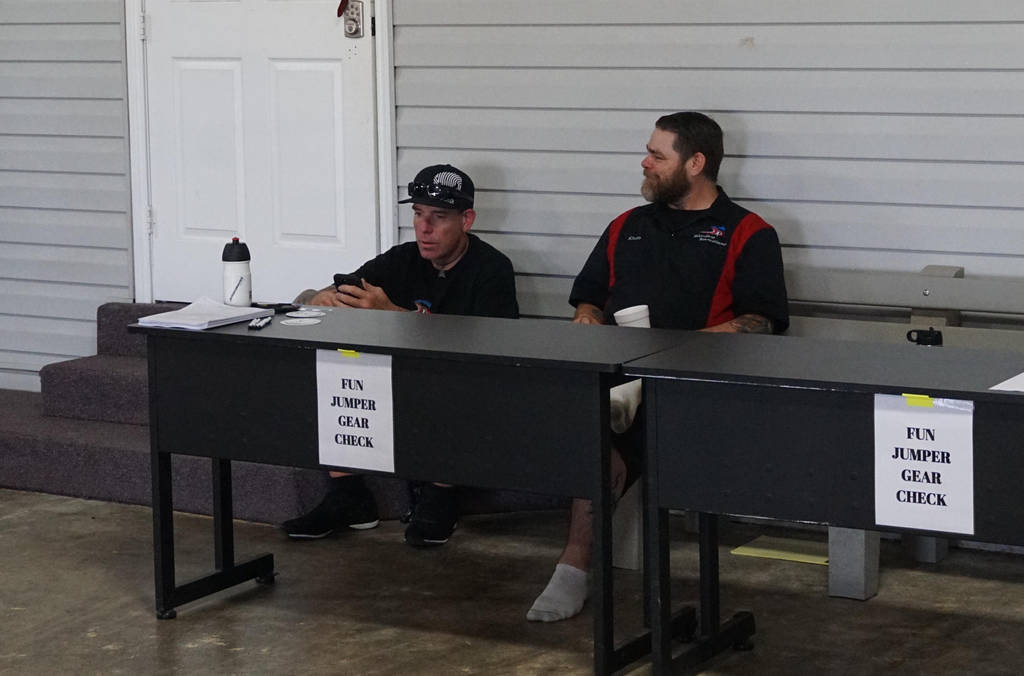 Watch
When you register, every jumper has to get their gear inspected by the great Kahn(or his designated assistant). He is the dropzone's Master Rigger in charge.
If your gear passes, a tag is placed on your rig. If the aircraft loader doesn't see the tag, you won't be allowed to board.
He occasionally packs and services my reserve. I have always thought that if I had a cutaway, and pulled my reserve handle, on his pack job, I would yell "Kaaahhhhnnn!" at the top of my lungs!