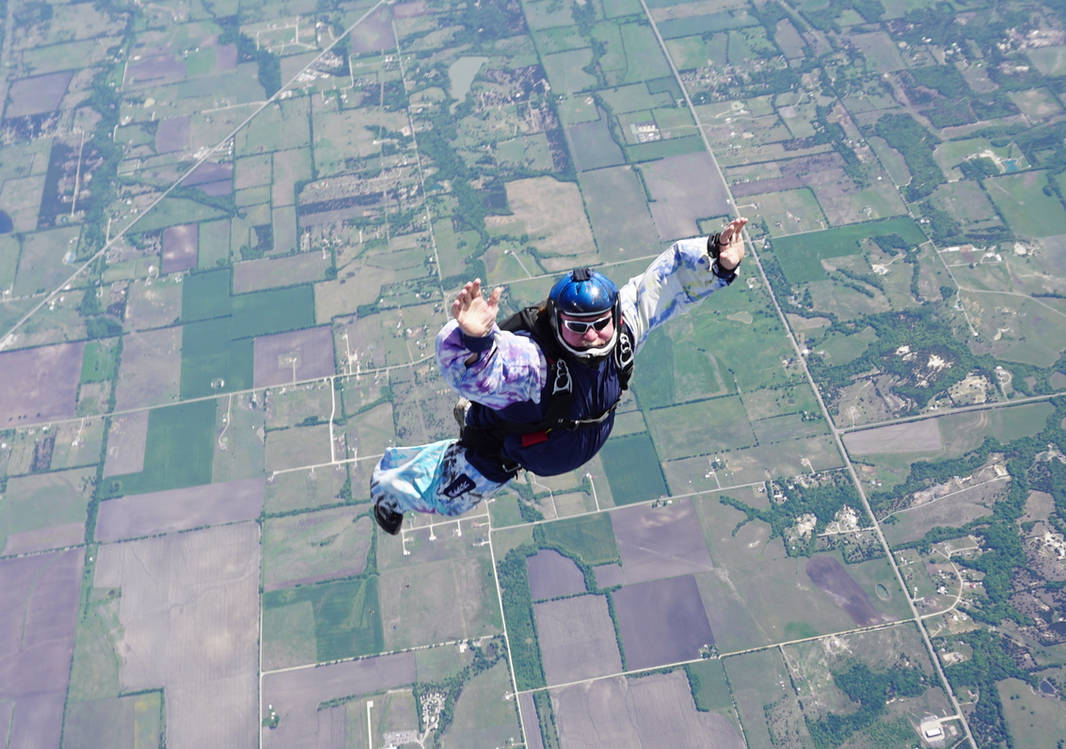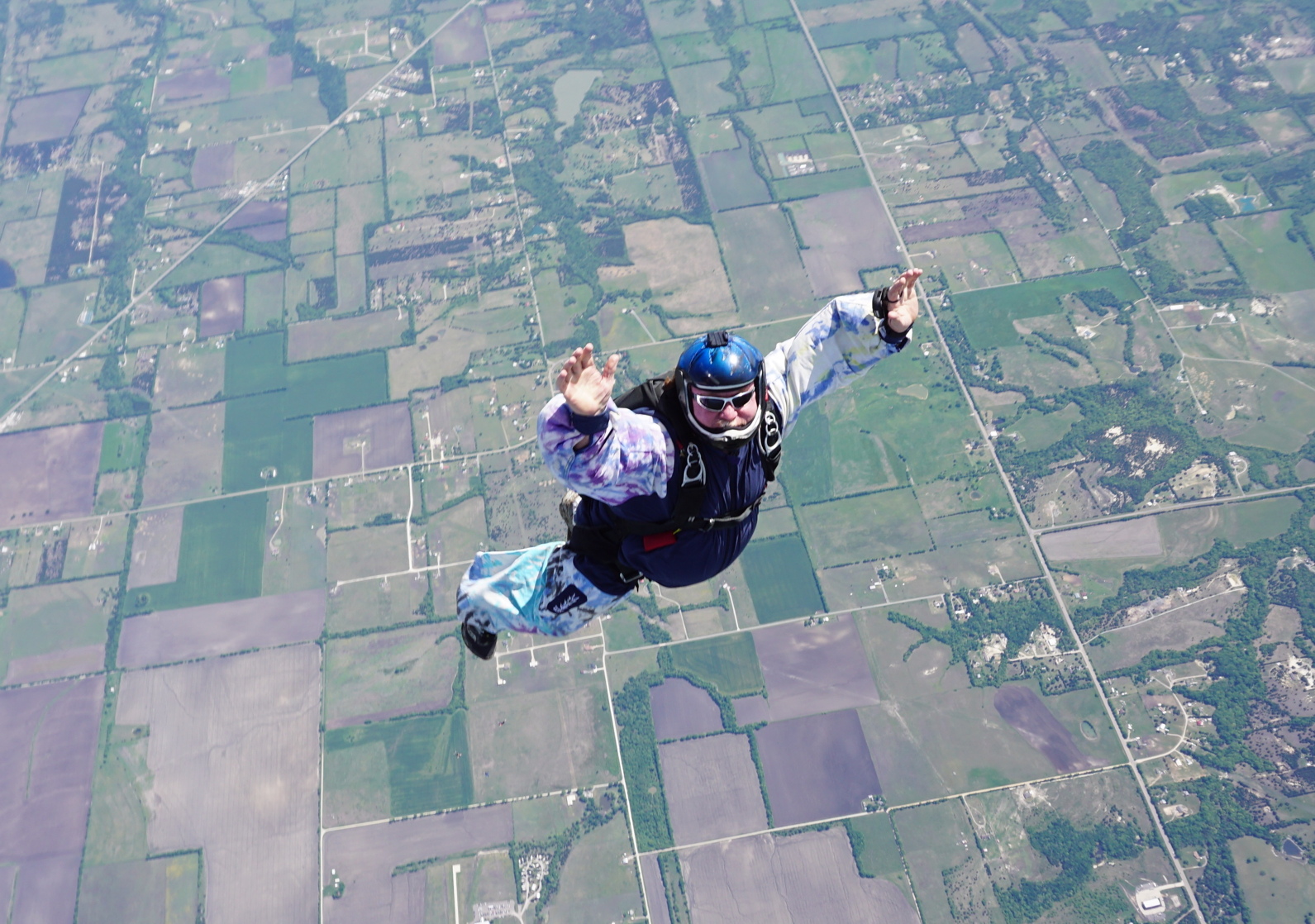 Watch
I dive straight out following Wille.
This is an instant after exit.

Reply
Im afraid of heights so this is soo AWESOME!
Reply

I am too!
I can't roof a house anymore.
From two miles up, you don't have any depth perception, so it is just scenery.

Does that help?


Reply

how long of time goes by from jump to ground
Reply

about five minutes from exit to landing
Reply

thats it 5 minutes... wow ...
Reply

The freefall part needs to end by 2500' for an expert jumper. Most people today open above 3500.
That works out to about a minute of freefall.
If the summer thermals are really good, you might ride the canopy a bit longer.
Reply

I always thought I would love the floating AFTER the chute opens.... it's just that initial leap out of the plane that BOTHERS me! In spite of my fear, these are some very cool shots!
Reply

The fear is only on the ride up.
Once out the door, it is pure fun.
Most jumpers get over the "Door Fear" after 35-45 jumps.
The smart ones, turn their fear into careful caution!
Reply

I suspect the run-up/anticipation is definitely the hardest part. 35-45 jumps? That's a pretty big number. Just curious, how long did it take you? Careful caution.... excellent choice of words!
Reply

I distinctly remember that on Jump 42, I was NOT trying to think of an honorable way to chicken out.
In terms of pure terror, the, the first two freefalls were the worst.
From number three until forty, I had varying amounts of anxiety.
Of course, you need to hang on to just a teensy amount of it, or else complacency can set it. Thais NOT a good thing.
Does this help?
Reply

Reply