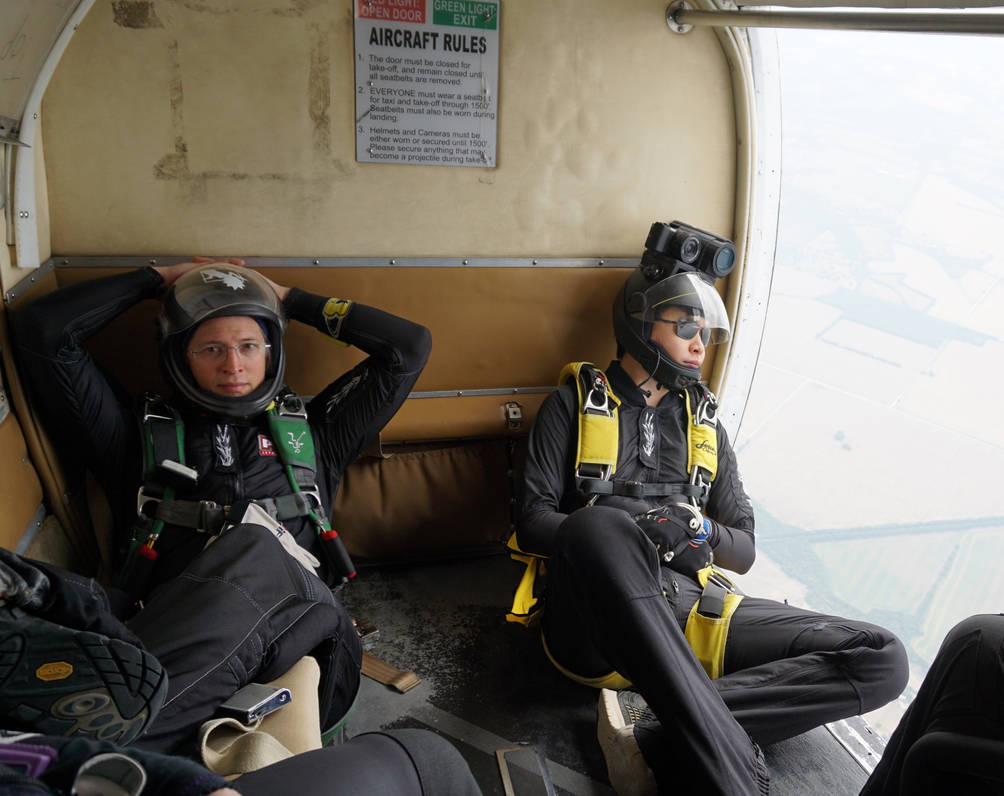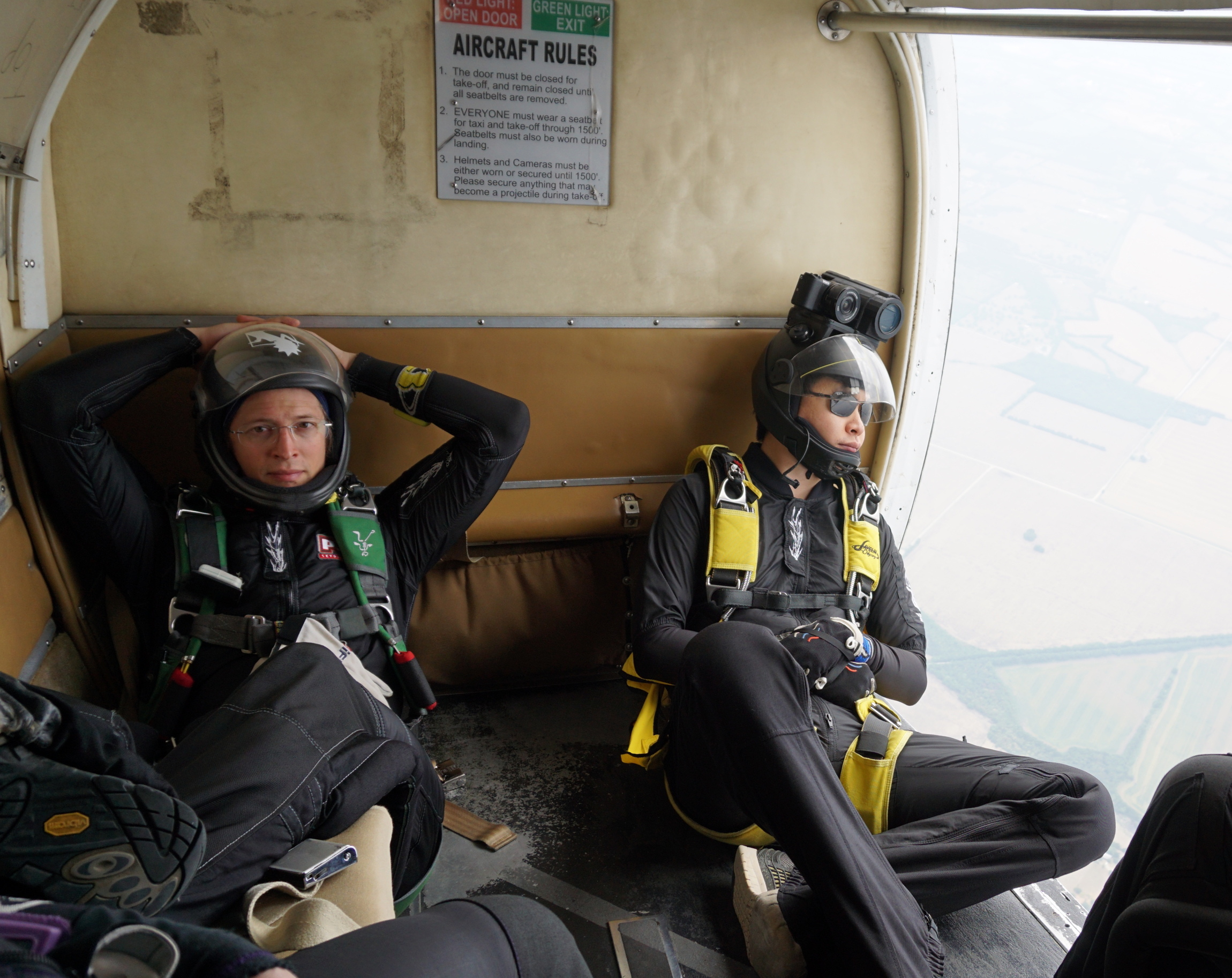 Watch
Peter, the cameraman for the team "Get-Schwifty," Relaxes on the ride up.
He is sitting at the best seat on the aircraft.
Really, this is the best place to sit for the climb to altitude.

Reply

i bet watching going up and down
Reply

When the plane is climbing, one feels the need to lean forwardto keep from sliding toward the tail.
When you sit here with your back against the bulkhead, you don't feel like you are sliding anywhere.
Very comfortable.


Reply