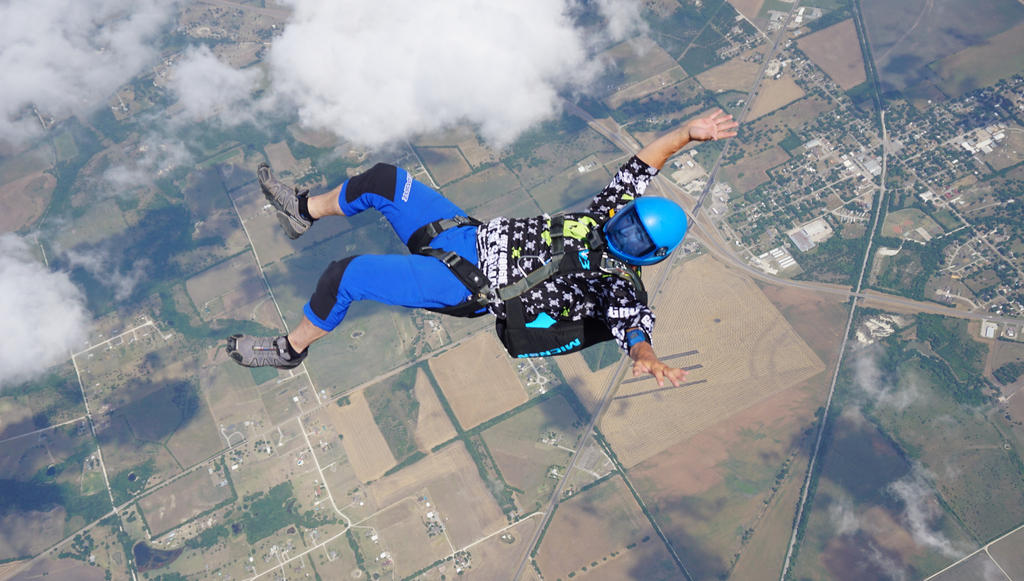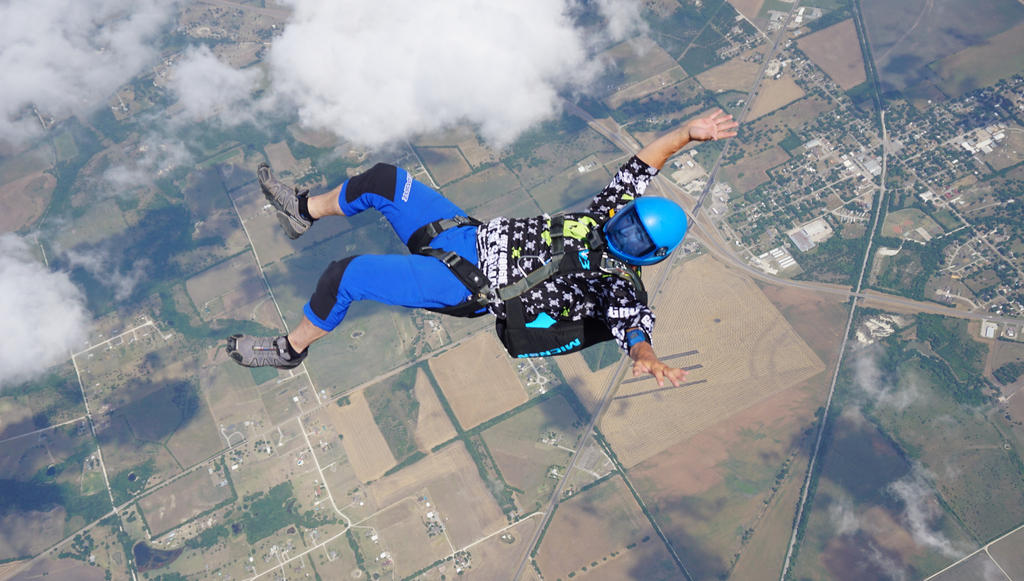 Watch
Later while he flies on his back as we dance among the clouds.
I was furious after I landed, and discovered the battery on my video camera went Tango Uniform during this jump!

wow i love watching these jumps...
Reply

Reply

Actually this is quite easy. If you have the least amount of bend at your hips, you will fall back to earth.
If I end up by myself on a jump, I usually flop on my back for fun.
My new data-logging altimeter clocked me at 186mph while I was on my back.
Reply