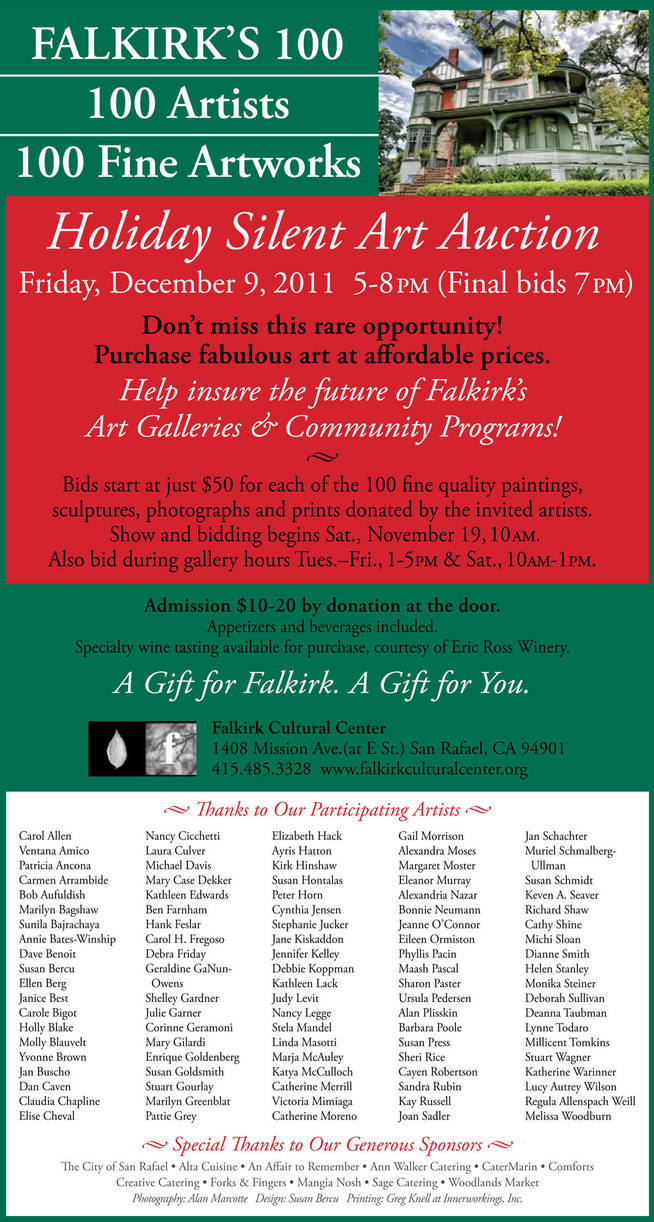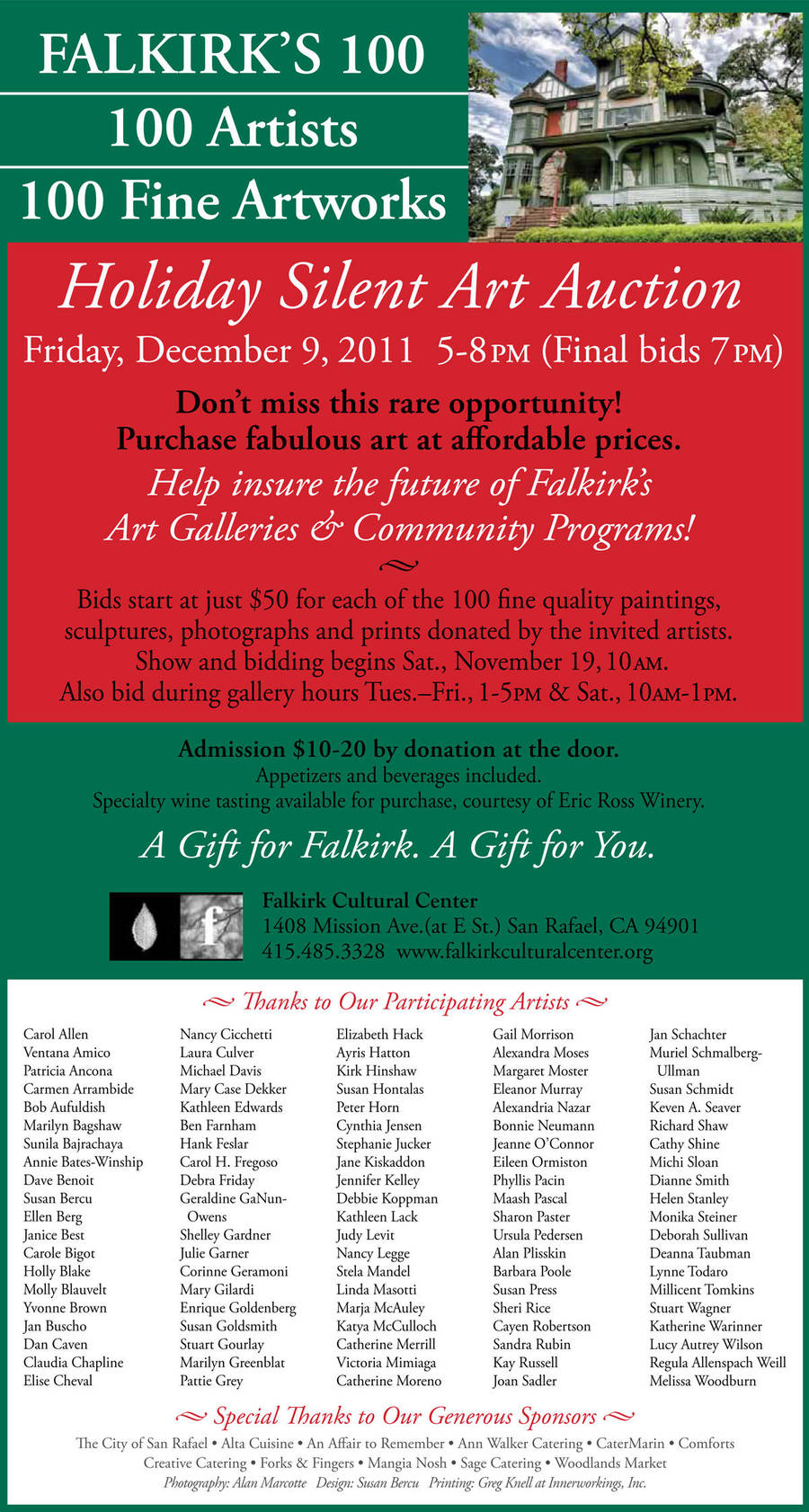 Watch
An art auction I'm participating in on Dec. 9th at the Falkirk Mansion, San Rafael, CA.
I'm donating a piece similar to "Tal II" in my gallery
[link]
Bidding starts at only $50! If you live in the San Francisco Bay Area, come on by! The auctions and gallery shows at the Falkirk are always lots of fun and there's great food and wine, too.
Meet the artists, enjoy great food and wine, and find super-affordable gallery-quality artwork while helping a great cause.

50 bucks! That is mega-cheap considering the potential quality of the works (if your stuff is anything to go by). Somebody is going to be picking up some very good deals.
Reply

Hey, thanks Swordsman. The auctions are really successful and some of the artists are pretty well-known in the SF bay Area. Some of the pieces bid-up into the several hundreds, sometimes a thousand dollars. We'll see 'bidding wars' where a few people will try to out-bid each other. But a tons of great stuff goes for $50 -$70, it's amazing.
Reply