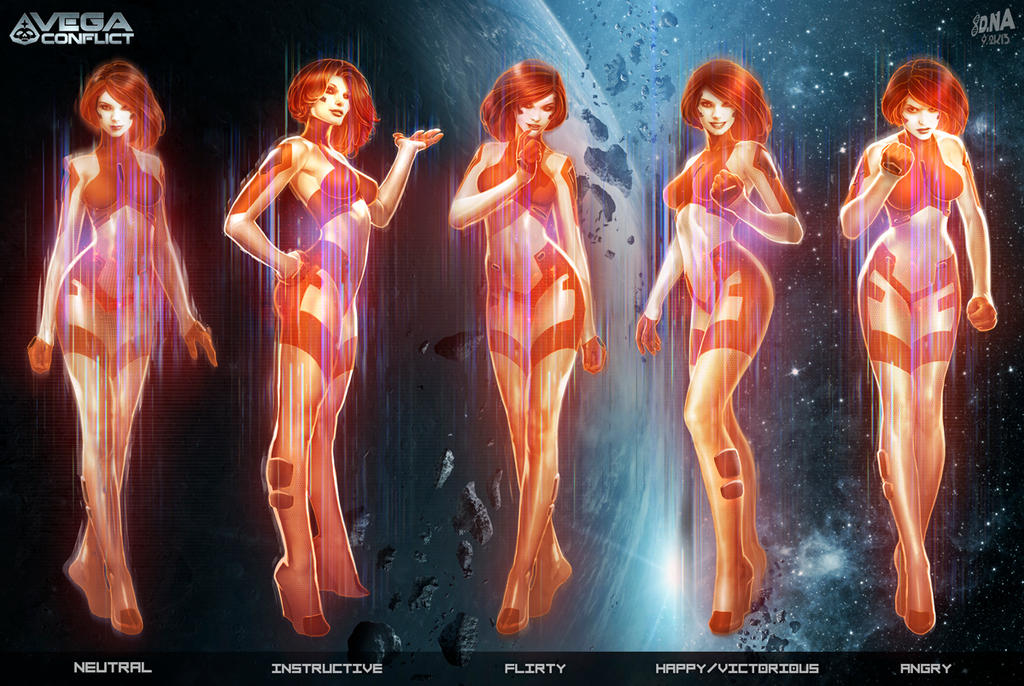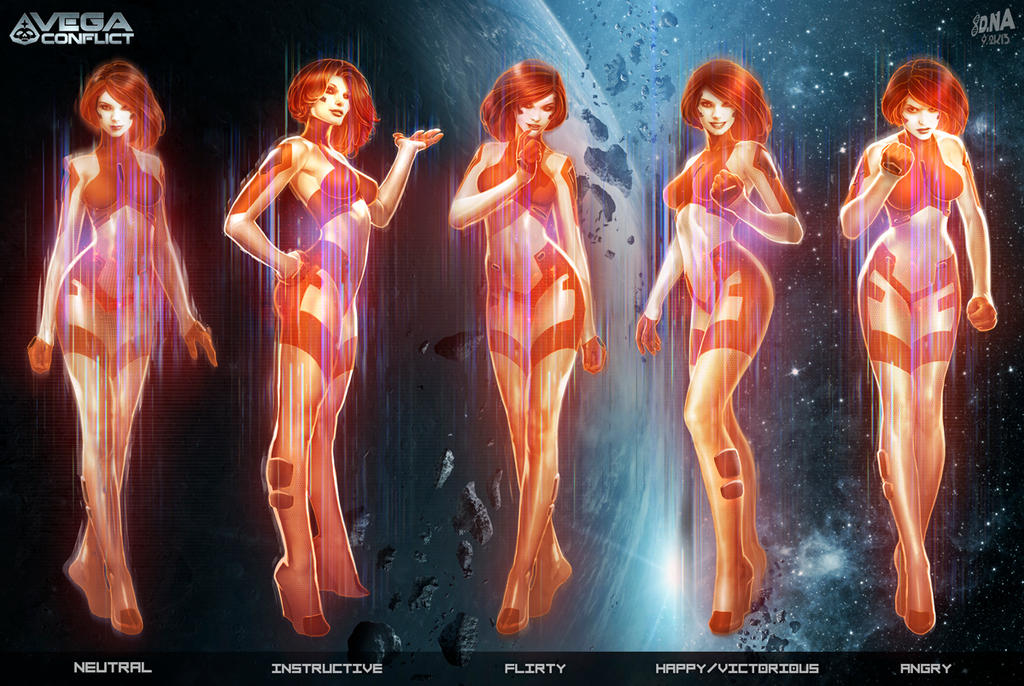 Watch
Full spread of expressions for Sibyl, the hologram AI from KIXEYE'S
VEGA CONFLICT
. These appeared in dialogue scenes and in the game's marketing (perhaps you saw versions of this in various Facebook ads?

). Current version of the character in-game features some different coloration, which was done by another artist.
My boss Nathan Carrico did a lot of heavy lifting on the FX pass, so credit where credit's due. And the lovely background comes from the game team. Thanks, guys!
________________________
VEGA CONFLICT
is a brand-new space combat game from KIXEYE. Check it out
HERE.
More KIXEYE art: