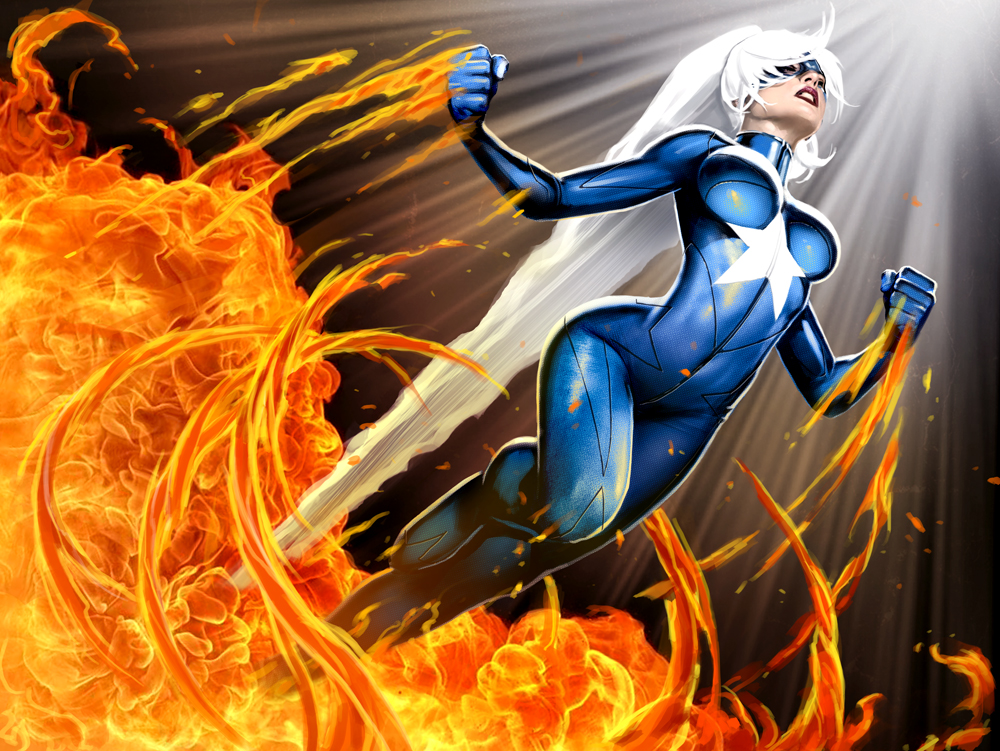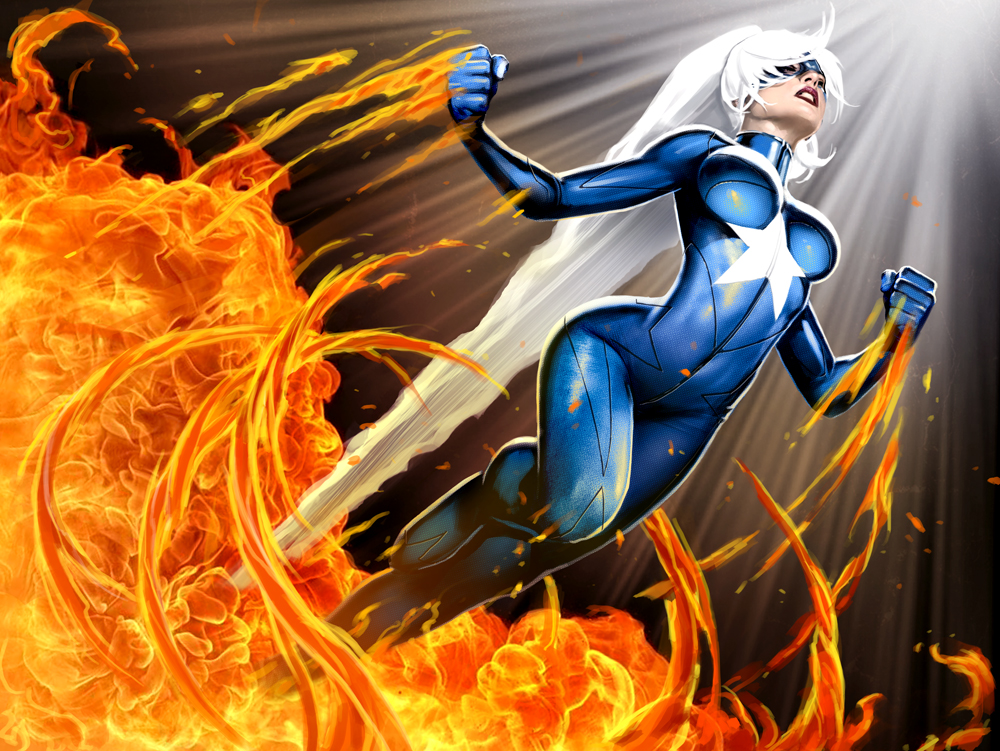 Watch
Saw this went live on Facebook today, so here's the complete version.

As many of you know, CITY OF HEROES will be closing its doors shortly. I put this image together fairly quickly, but I hope it will serve to honor the game, Paragon Studios, and the entire CoH community. We definitely had something special here, and I'm sorry to see it go.

The character isn't anyone in particular, but she's meant to evoke several things at once:

--Statesman, the key signature hero and 'face' of CoH, who wears a large white star on his chest
--the blue and white Hero icon
--Paragon Studios itself

Does it "mean" anything? I'll let you be the judge.

-----------------------------

EDIT 4.21.13: By popular demand, this is now available as a print. I've uploaded it at the maximum size too. Cheers!