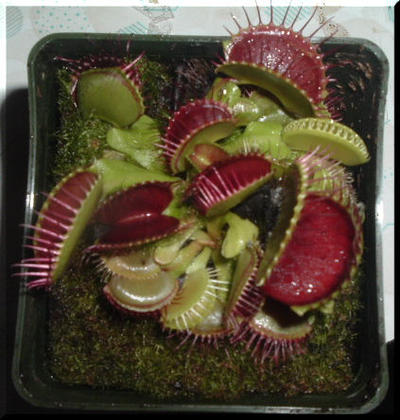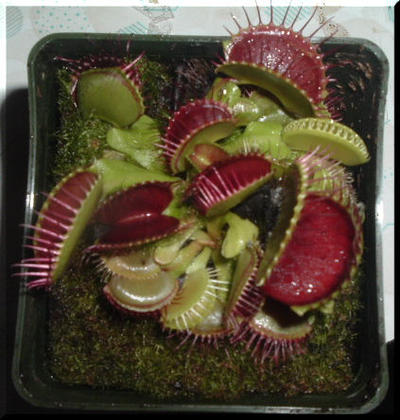 Watch
This is a dionaea muscipula culitivar
(a cultivated variety of the venus fly trap)
that gets traps larger then normal.

Woooooow!!! Amazing!! Wooow! I love it!
Wow! You have such an amazing collection of fly trap plants! I love them!

Keep showing us the progress of your plants! They look great!
Reply

thankyou *blush*
I will I am taking pics of there growth and I plant to make a slideshow starting with small plants and ending up with large ones.
like each time a new leaf is formed I take pics.
Reply