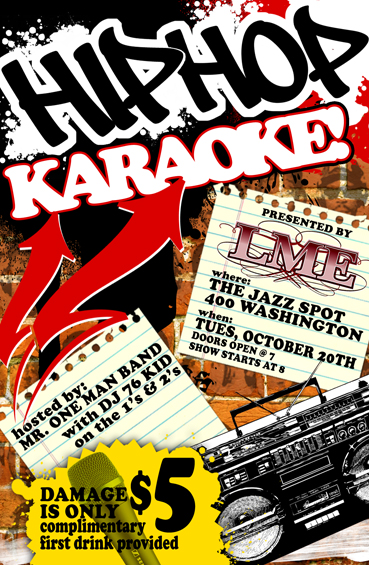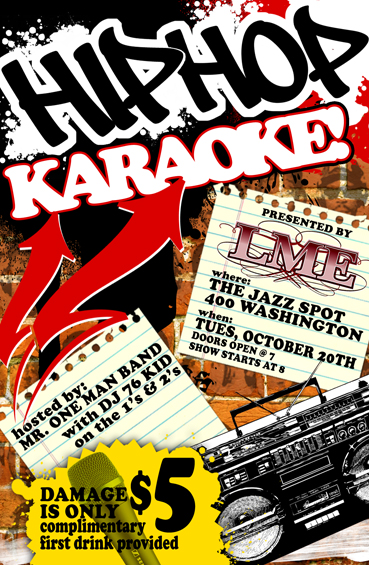 Watch
photoshop 3 hours

i know it shouldn't take me that long, but i'm still learning.

My cousin is always inviting me to go with her to the one in toronto... they actually had a hallowe'en themed one last week... or is it this week... :/
Reply

Man...I wish we had something like that down here in ATL! I've always thought that the idea of Hip Hop Karaoke is a good one, and it's good to know that it actually exists!

And $5 dollar cover with the first drink free....that's a pretty good deal!

Reply

Reply