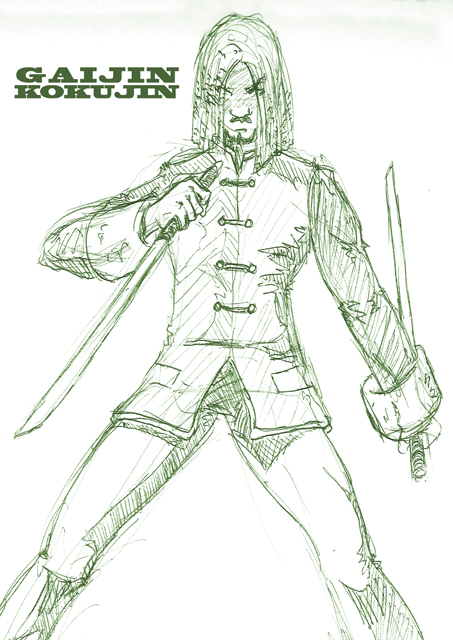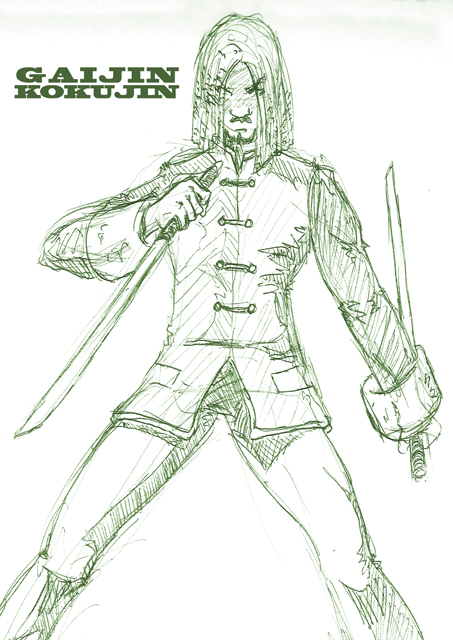 Watch
He's Back...with a new look...
my flagship character: Gaijin Kokujin!!!!
I had to update with the times, my Majin hat is gone, but the M ...oh it will return.

My hair is also much longer than this but I think it works great at just this length.
He also now uses two short swords also known as wakizashi!
I will upload a character sheet when i find the time.