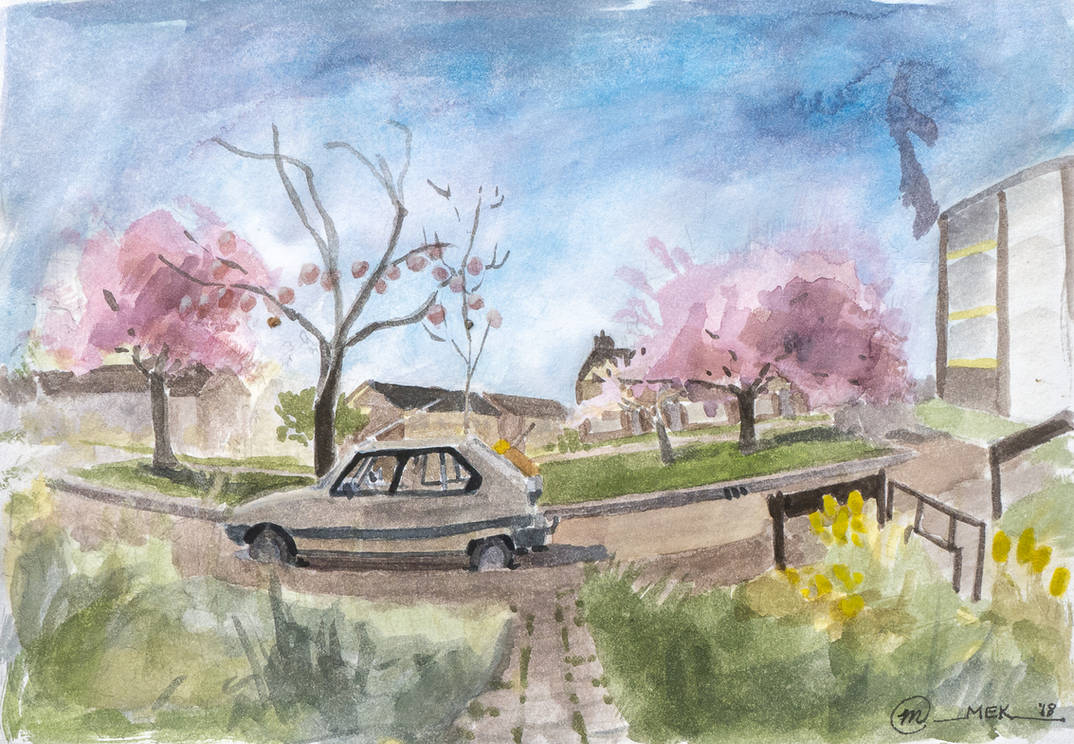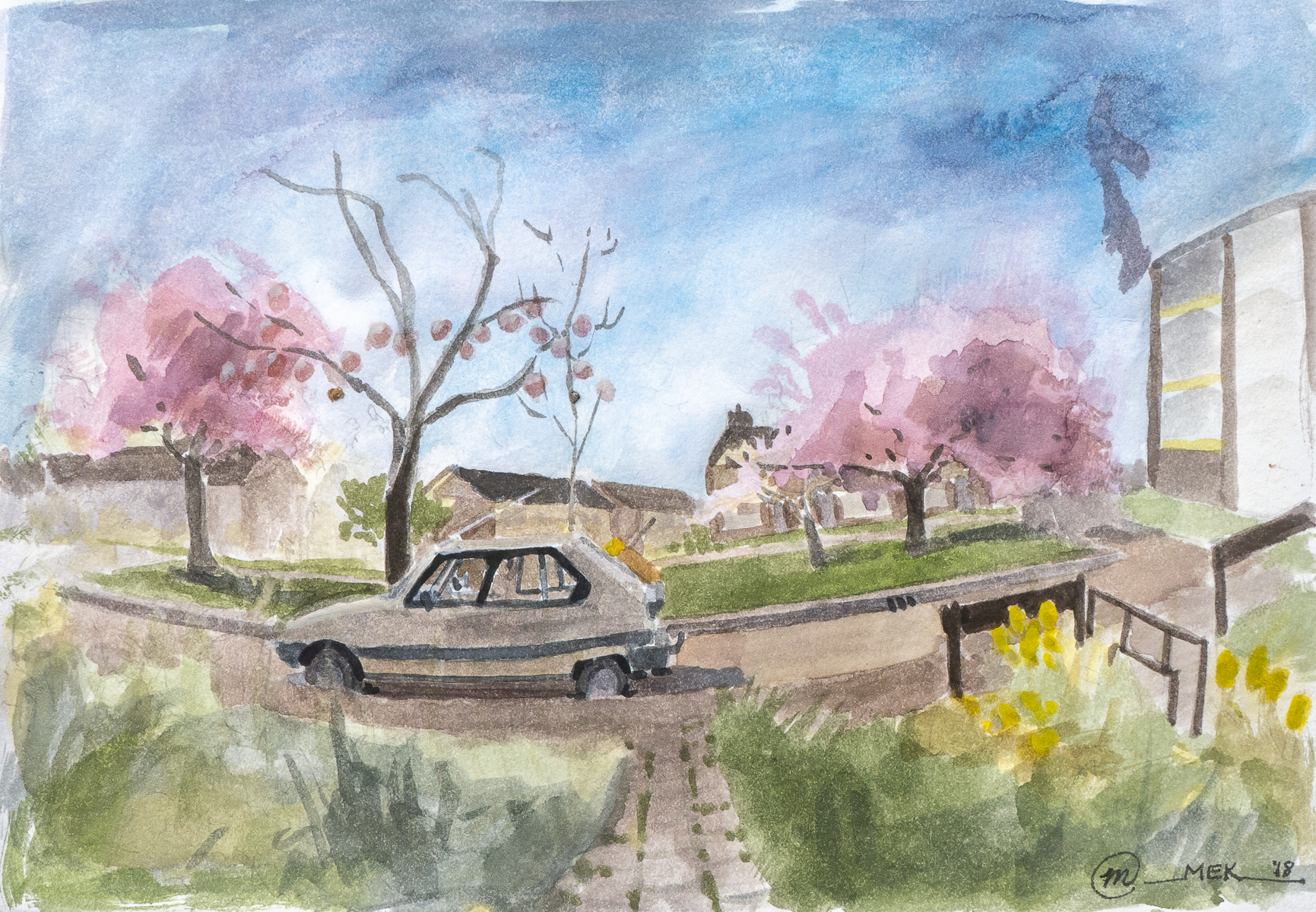 Today was a great day for urban sketching. You see, in my front yard, there are three beautiful trees that only bloom with pink flowers for a short period of time before turning green. It happens only once a year!
~~~~ * ~~~~
So, I always wanted to capture it with art because with when captured with a camera, it misses so much dynamic range information. I never liked it for this exact reason. Heck, I could write a whole article on that, but I'll do that at other time. Mind you, I am just a little obsessed with capturing everything including the colors. Oil paints were what I wanted to use, but for various reasons, I had to put them away for a time being so I pulled out watercolors instead. Here's what I ended up with.

My thoughts: It was fun. Had a little happy (not) accident, but there are no undos with watercolors. Overall, I think it turned out okay despite the fact that the paper I used was cheap in its quality. I think I will invest in better watercolor papers. This splash on the upper right corner was caused by the wind and my brush... doh. I had fountain pens with me thinking I'd draw over it once I'm done, but my guts tell me it isn't needed.

Cheers!