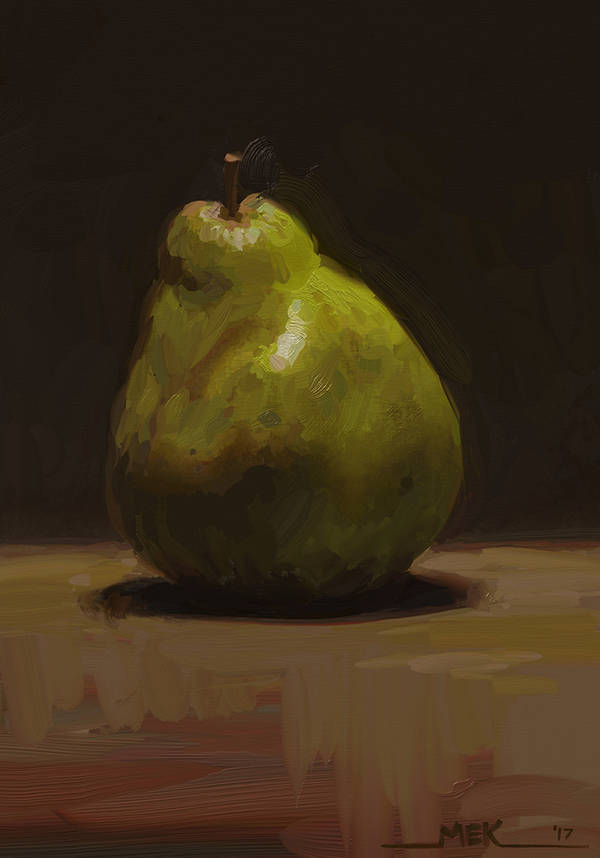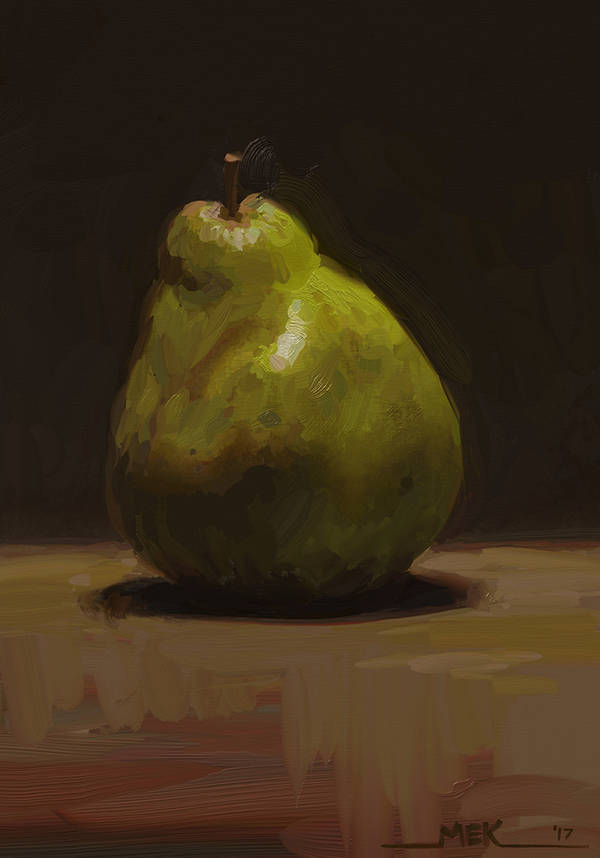 Alla Prima Challenge from ArtRage forum, a study of Mark Carter's Pear - did it as if I was painting wet on wet with oil. A fun way to get used to this program.
youtu.be/0Gml1xl72qE

i want to grab it and bite into it.

Reply

Very nice! I thought I recognised that pear, Marks stuff is great.
Reply

Thanks! Yeah, his stuff is great! I've watched his videoes when I started oil painting. His advice on white is the best, it saved me a lot of headaches knowing that it's slightly on a cool side.
Reply

Reply