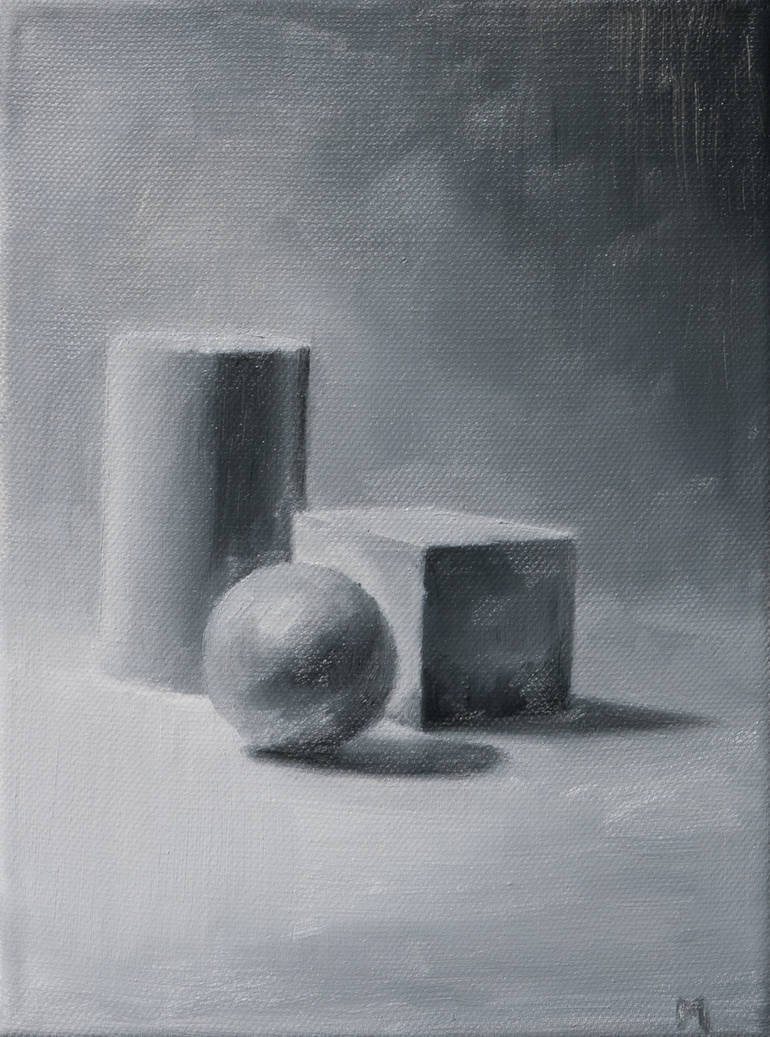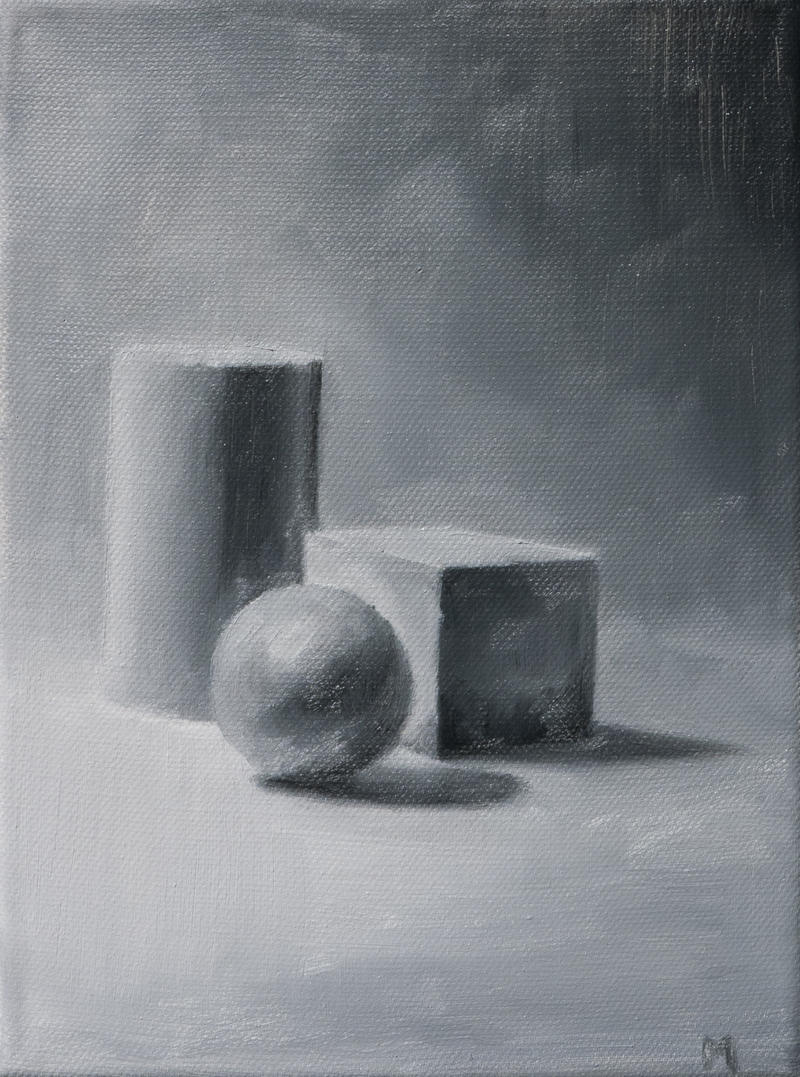 25cm x 18cm First Oil Painting study after not doing it for a long while. XD I decided to do a really simple black and white study, focusing on improving my understanding of art foundation and getting a feeling of oil paint. I really like the fact that it doesn't dry as fast as gouache do so I have no pressure to hurry and finish blending something, but since it doesn't dry, I have to compensate. For sure it has been an interesting progress. I also am happy to report that I have not acquired any headaches while doing it so that infamous turpentine was at its fault! (Yup, doing non-toxic approach now).

Looks really good! Great work

Reply

Wow. Actual art. Good job!
Reply

There's something in this picture that I can't see, there must be!
Nice work btw!
Reply

Aw thanks! Yup, it's possible there's a smurf hiding behind one of those forms. Now I think of it, I should have added a faint trace of blue there due to light reflection and to hint that something is there.

LOL It'd for sure make this study more exciting.

Reply

non-toxic is definitely the way to go! nice work.
Reply

Thanks! It only took me 6 years to finally find a way... LOL. I miss your oil paintings by the way! You were definitely one of those who convinced me to try oil again.

Reply