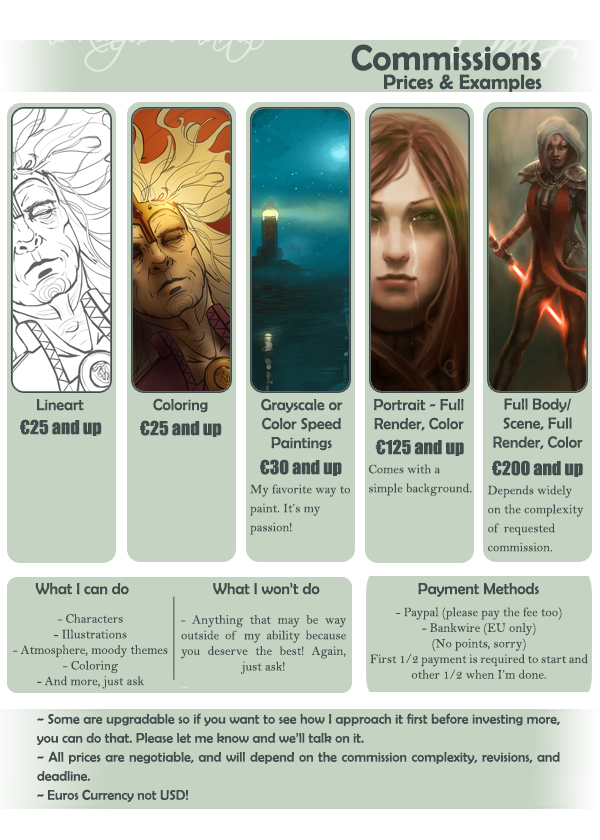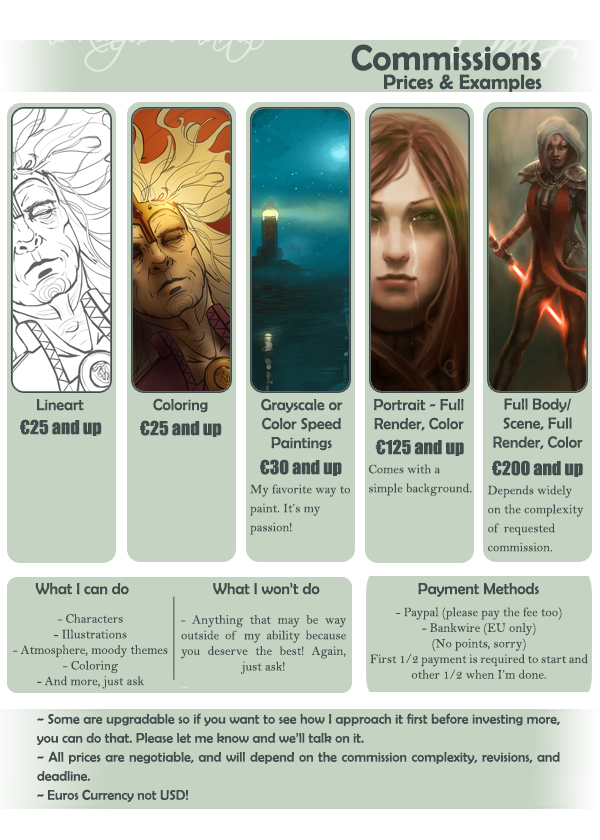 Watch

Just curious, I can't afford any of your work quite yet but can you get character speed paints? I love those haha and if so how much would a moderately complain character with a very basic background be?
Reply

Reply

Okay...I'm quite interested in one of your commissions for Illustrations and I was wondering how much one like the Greek Ruins (detail wise* would cost?
Reply

Sorry, somehow I haven't seen this comment til now. If you are thinking of this piece with water splashing around, about 35-40 euros.
Reply

Reply