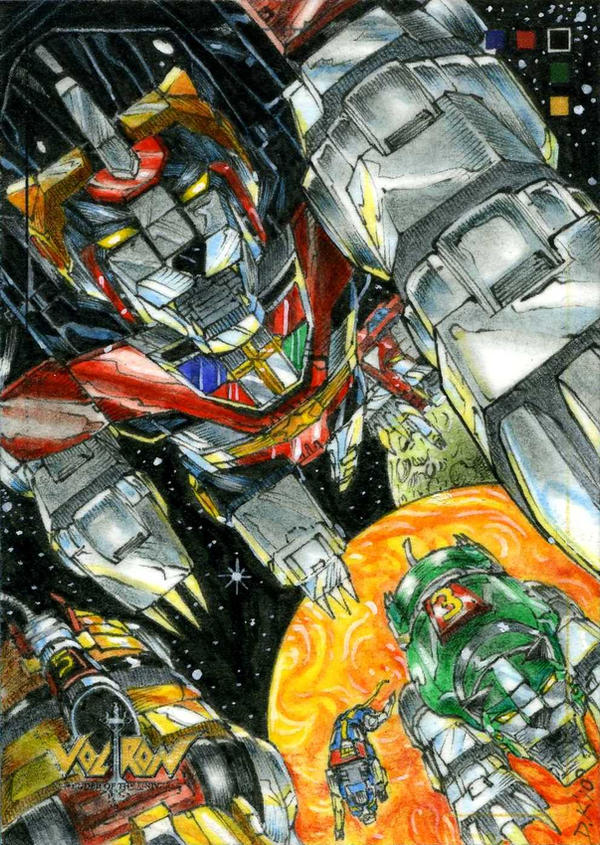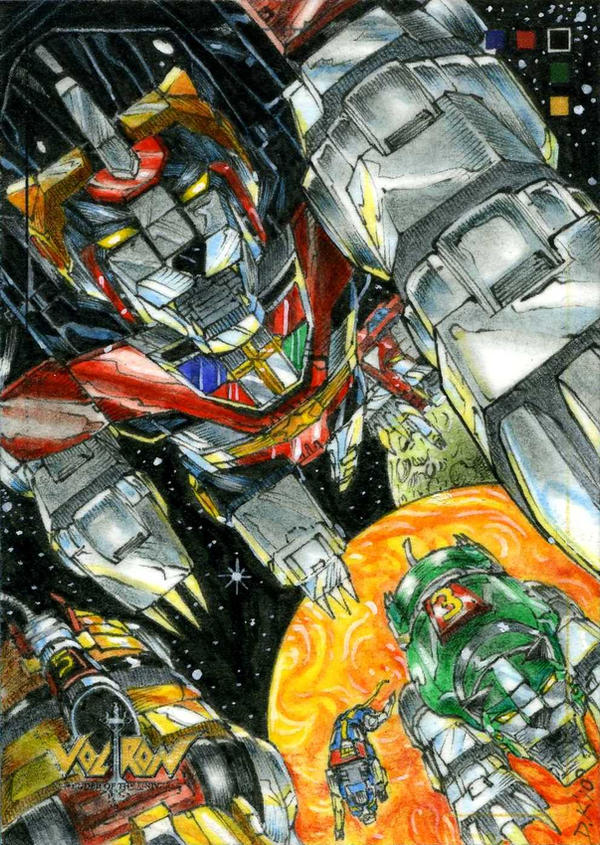 Watch
Wanted to get all five lions from Voltron onto one card...boy...

2.5"x3.5" Watercolor over inks.

Reply

aH... The 80's Japan Robots was the shit
Dancouga(r),Voltron(Golion) Macros,Goshogun(Macron 1)
Danm that was the best time along with 90's
Reply

Yeah, good times indeed. I wish I could just Hot Tub Time Machine it back and do it all over again.

Reply

Great card Danny. I love the layout and the detailing is super.
Reply

OMG Voltron! A great TV show

Nice work, I like it!
Reply

Wow. These are all awesome.
Reply

Thanks Rachel, but you should really thank good old fashion 80's television for making this one great. Childhood ftw!

Reply

If I ever own a pub, I am totally naming it "The Five Lions" in homage to Voltron. FTW.
Reply

Lol, well that's surely some homage you'll be dishing out to Voltron, but a worthy one indeed! I salute you in your creative thinking and ambitions!

Voltron FTW INDEED!
Reply

I'll form the leg!!!

Reply