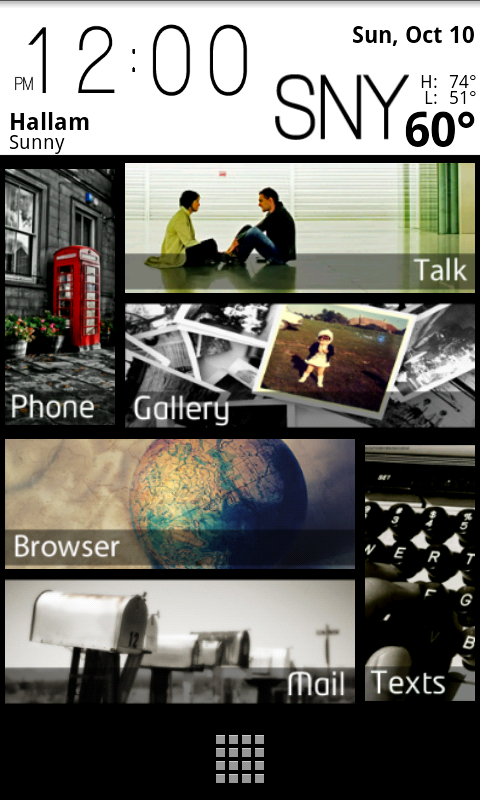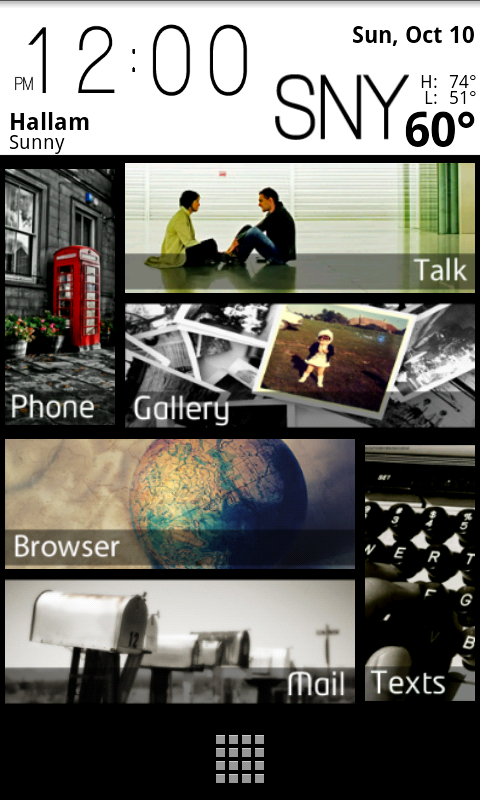 Watch
Center (home) screen (screen 1).
Working on some custom themes for my Android device for a series of how-to articles for
[link]
The series will start with simple downloadable themes and work up to all-out customization. Prior to this I used a hand-drawn "Paperless" theme, next up is a minimalistic text-only theme.
The phone is a rooted HTC EVO 4G running CyanogenMod 6. This theme is based on the Windows Phone 7 (WP7) style, but with a fair amount of customization and additional screens. Not sure if this theme is finished yet. Certainly open to any suggestions.
-Aaron
Edit: How-To is up!
[link]

Love it + awesome tutorial, just need to figure out the margins & tile spacings to use it on my sammy 10.1 note, the rows & columns are 10 x 10, here goes.
Reply

how did I miss this gorgeous theme for so long!
Reply

Can I use this even if I have a wildfire model?
Reply

Reply

Reply

that's cool! don't leave me out! i wanna know how to do it too!
Reply

wow thats the coolest ive seen yet, any chance youll upload it so i can try it out?
Reply