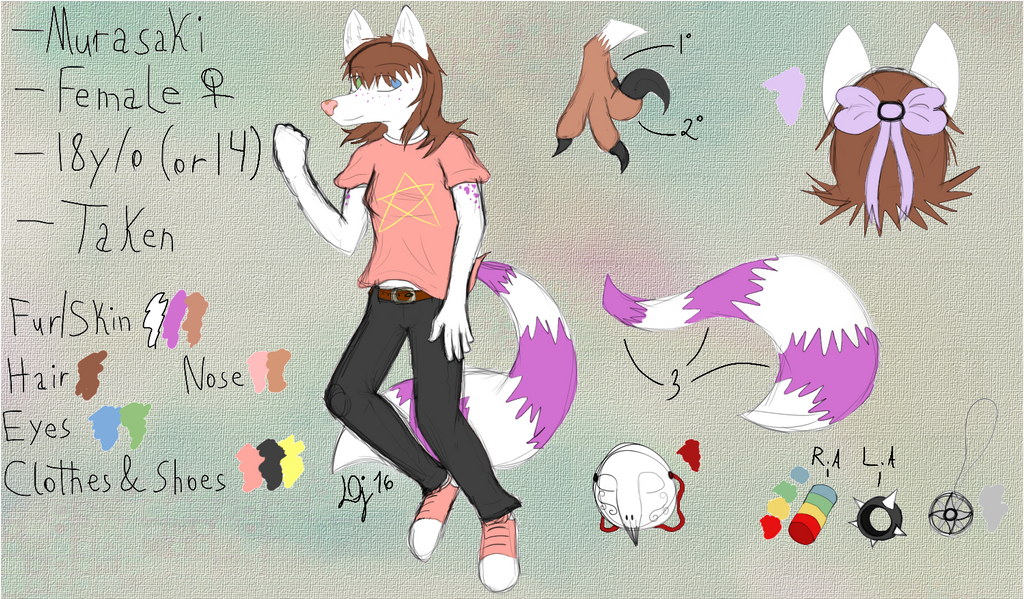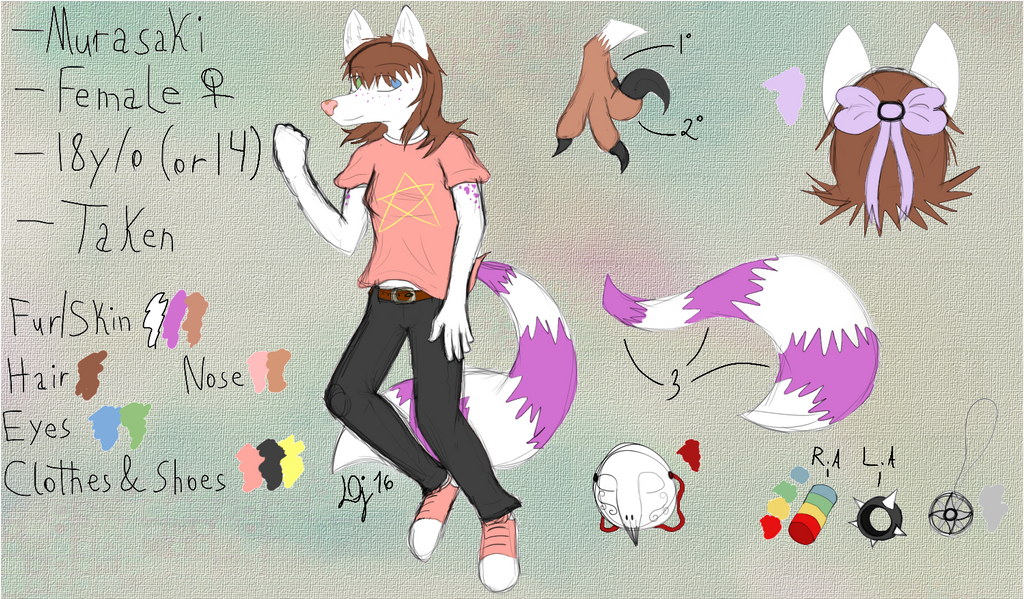 Watch




I needed to do a new one, because the last one was horrible and outdated.
____________________
Character informations:
Full Name: Murasaki Gallagher Haiburi
Nick: Mura/Mumu
Age: 18 years old (but I prefer she being 14 years old)
Species: Vannat (original species)
Gender: Female
S.O: Heterosexual
Significant Other: Neo Gallagher Tamashi Wolf (
Love-Link
's character)
Feral from:
sta.sh/0j60nzbd0ae
____________________
Extras informations:
Tail:
3 purple stripes and 3 white stripes (in this order: Purple-white-purple-white-purple-white).
Feet:
They are raptor like but, the great talong is located at the second finger, not the first one.
Clothes:
She will often wears the clothing that she is using on the ref. sheet, but there some more options like these (Warning: the drawings you'll see now are really old or wasn't made by me):
1:
scontent-mia1-2.xx.fbcdn.net/v…
2:
scontent-mia1-2.xx.fbcdn.net/v…
3:
sta.sh/0a5pyxw71tg
(This one just works when she is draw as a chibi character)
Mask:
Usually wears it.
Bracelets:
They are optionals (R.A = right arm; L.A = left arm).
Necklace:
It is also optional.
Loop:
Optional too, sometimes she wears it.
____________________
More informations about her:
charahub.com/character/779014/…
Bg:
fav.me/d152nzd