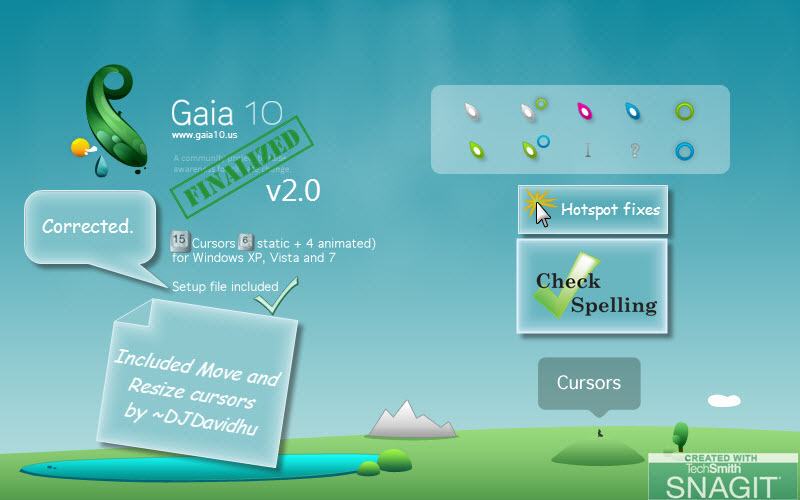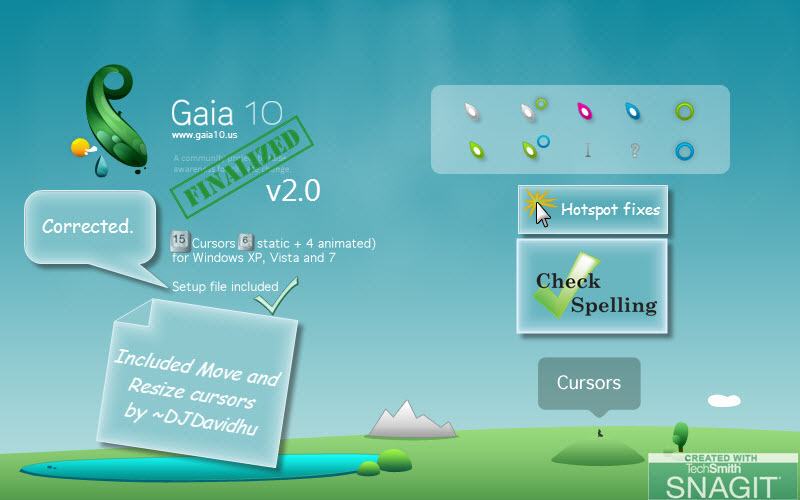 Watch

Reply

can't find download button
Reply

it's very nice

but where's link with all those cursors? O_O
Reply

If you are looking for a download, then it's just below the "more like this" section on the right. Other than that, I have no idea what link you're talking about.
Reply

i really love it but can't find download button
can anyone tell me????????
Reply

ok

anyway... thanks i like your cursors set

(the name Gaia reminds me 1 website which is called Gaiaonline.com

)
Reply

Reply

I'm getting an Error where No.curi, which contains the "Unavailable" is missing or corrupt. Same with Link.ani which contains the "Link Select".
Reply

Reply

The 2 mistypes were corrected, thanks for letting me know

Reply

Reply

beautiful, using them now, been needing a change from windows aero lol. Thanks for these

Reply

Bad scheme config

load.cur is actually load.ani and many more are wrong but this is a great cursor set!
Reply

you are having bugs with the cursor set
Reply

and also bad naming of "move" cursor (movel.ani instead move.cur)
Reply

Downloaded. Thank you

Reply