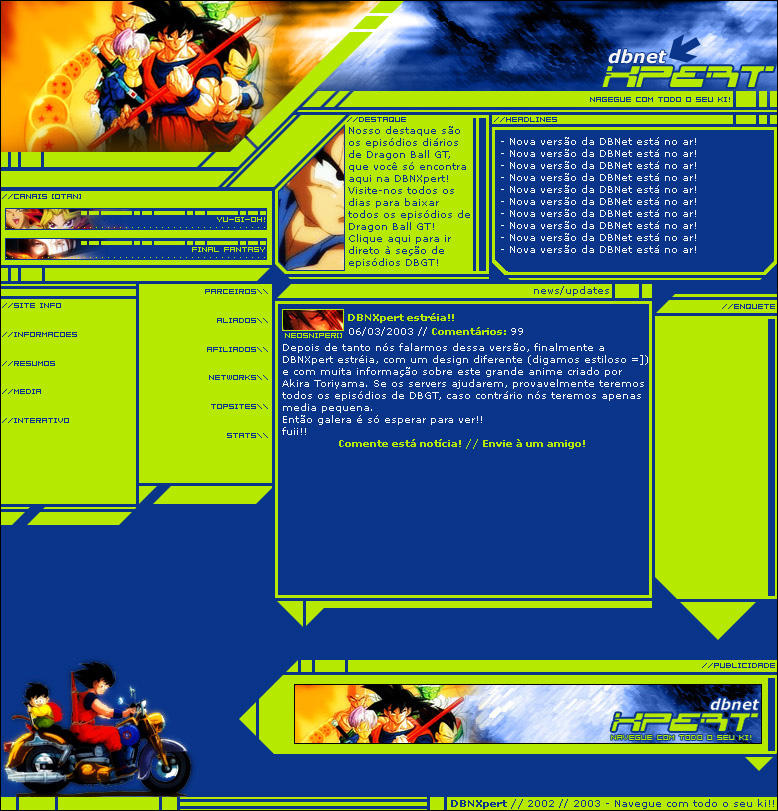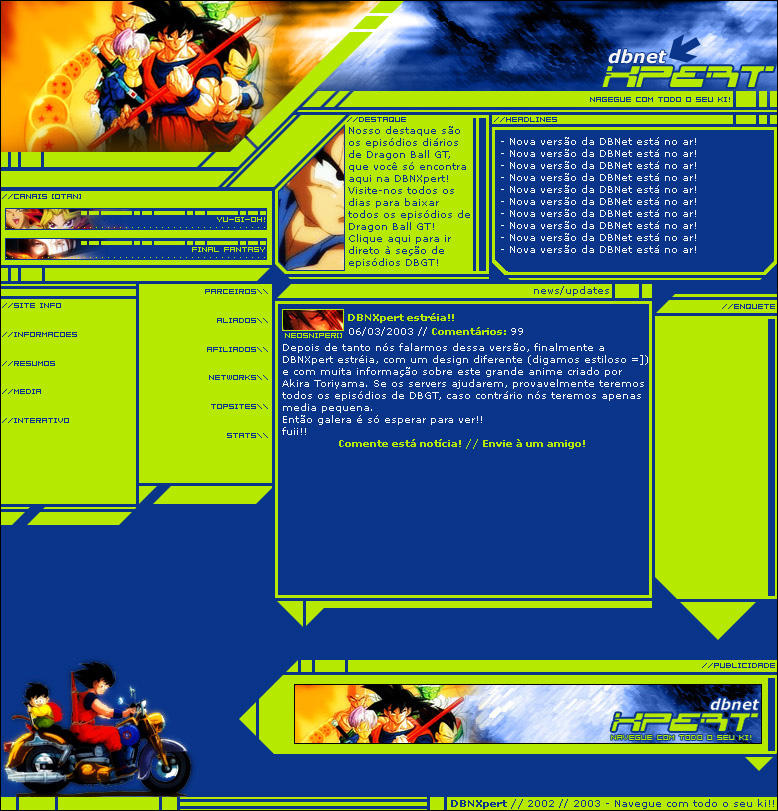 Watch
este é meu primeiro trabalho que tô postando aqui na DA, já fiz ele faiz um tempin....tô colocando ele pq eu curti ele na &eacute

oca que eu fiz..comentem sobre ele ae!!
em breve estarei postando mais layouts ou até artworks minhas..bllz!?
fuii!!
. . . . . . . . . . . . . . . . . . . . . . . . .
this is my firts work that i'm submiting here at DA, i've done this a little time ago....i've submited it because i liked it a lot when i've done it....comments!!
as soon as possible, i'll submit my newest works..ok!?
see'ya!!
My eyes! Seriously though, rethink the bright colors. Yeah, they look cool now; but just try reading something off a lime green background. Trust me on this. Check out the sample sites on templatemonster.com You can find quite a few nice color combos there.
Reply

I like this one.

I like the bright color combinations - it's so much better than the typical, standard "all anime sites must be on black" mindset that you usually see.

I like the split lines and the random shapes.

However, with all that going for it - it somehow seems just a bit "flat." The green seems to be kind of just lying there - like it doesn't have a "life" of its own.

Definitely one of the better DBZ layouts I've seen, though. Good job.
Reply