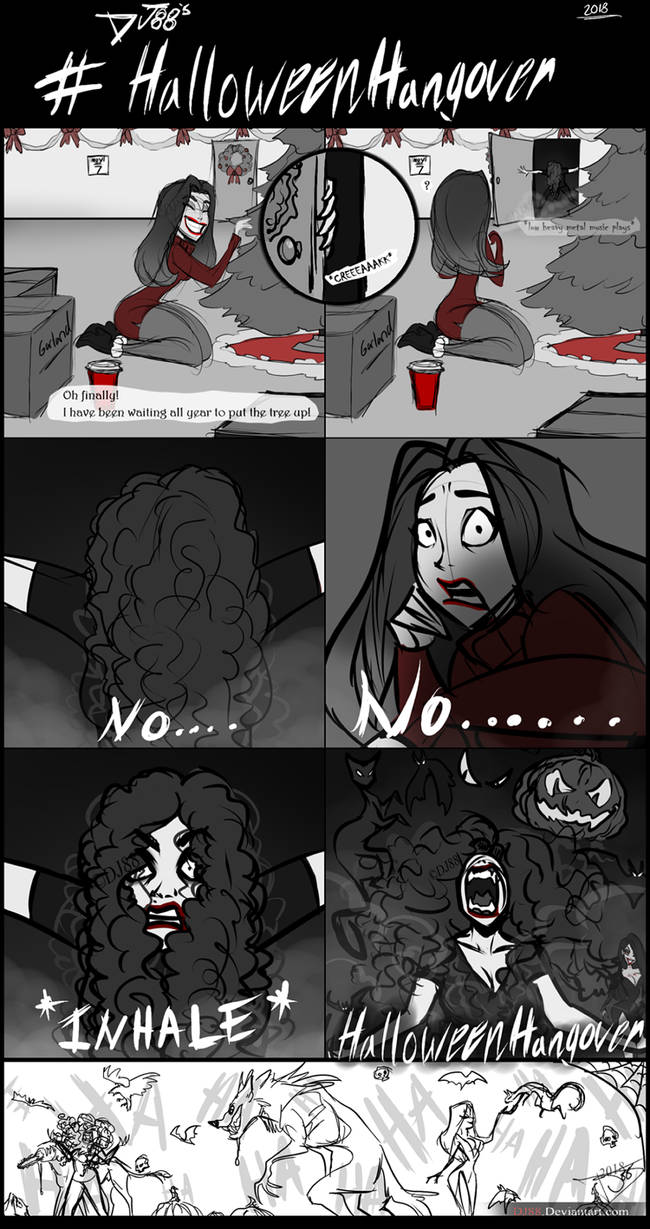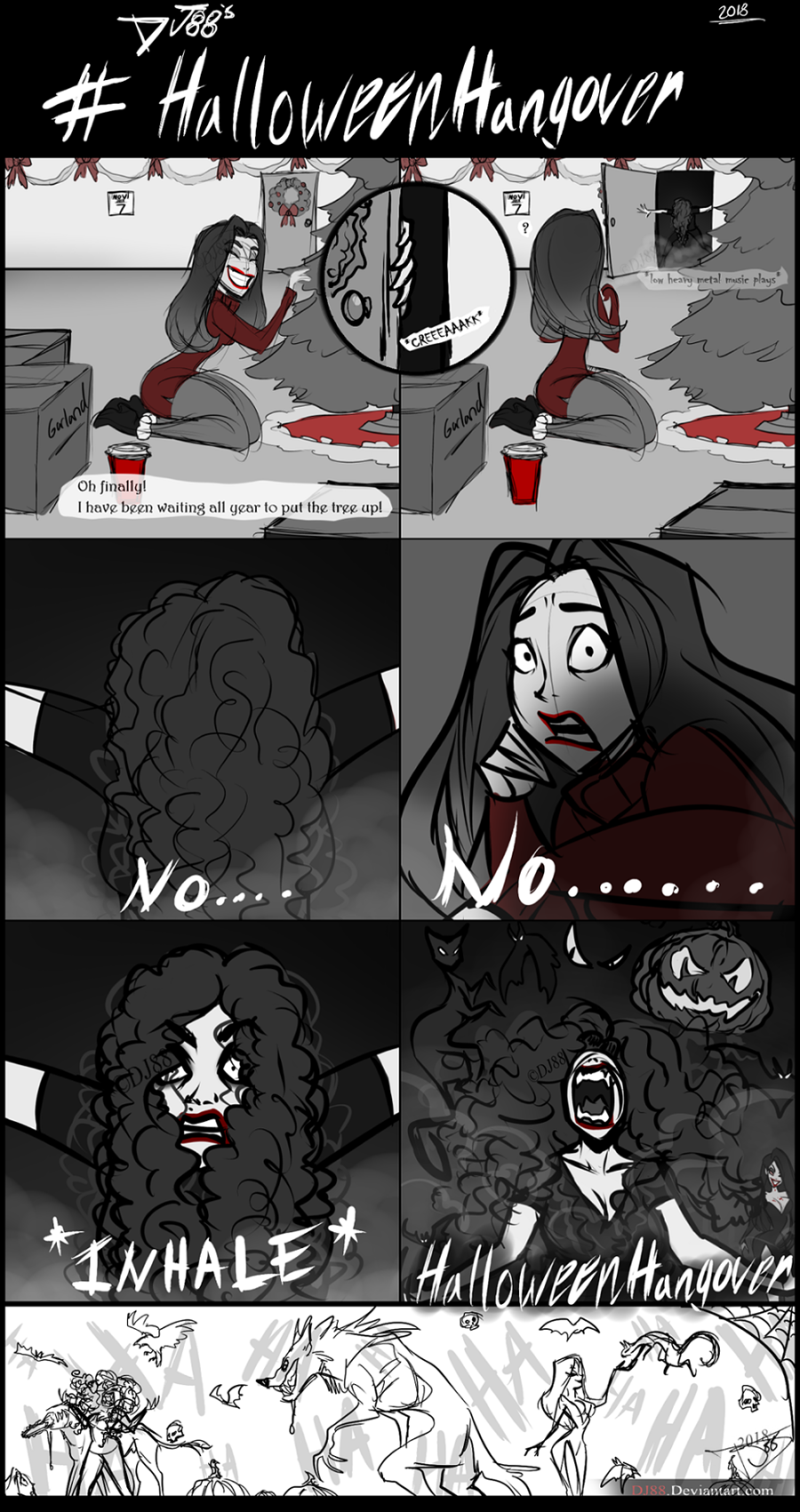 Watch
AKA, DJ was soo busy and distracted during October that she didn't hardly draw a thing. Meaning she didn't get to upload her usual spooky pictures she has been doing for some odd years now.
Like really, I had planned images and commissions I wanted to do with the spooky halloween theme. As well as my usual drawings of Bruce, or a cat with a pumpkin. And or Elvira. And I have just been soo distracted with things outside of DA and art, like hospital visits that lasted all or most of the day, helping to taking care of a loved one, work, other things. Art just, took a back seat. I barely even sketched on paper. I have been soo tired, stressed, and worn out.
And I am irritated with myself for not at least doing a few pictures.
I haven't uploaded since the end of Sept? Wa?
However, I have decided to just plain continue my spooky mood and art. Late, but I wanna get it done.
And Christmas decor and sales are happening soo quickly this year, it's almost like we didn't even have time to miss Halloween/Octoberween!
SO. I am starting
#HalloweenHangover
for myself. What is that stupid little thing you ask? I say, about a week or two(maybe 3) after Oct 31st, we just continue with the spooky stuff until it is out of our system. Some more days or weeks of
#HalloweenHangover
to continue to enjoy skeletons, zombies, pumpkins, black cats, witchy things, bats, etc...
Or just to convey our moods of the "hangover" from October. Transitioning our minds to the holly jolly holidays that are looming overhead in the distance. Slowly making their way towards us like some, sparkling storm. With the pressure to spend, and buy, and decorate, and be merry and happy.
Candy, sweets, heavy foods, presents, smiles, holiday weight,... Sparkles.
It's coming guys.
... Anyways.
Wanna join in? I don't mind. Do as you wish. I know there are still some of you out there who wanna draw spooky things, and are still (or always) stuck in the spooky frame of mind.
There's no prompts, just draw spooky things. Whatever you wanted to do, but couldn't due to no time in October. Or just draw whatever you feel.
So yeah. Here's a sloppy, quick little comic to humorously show me screaming "HALLOWEENHANGOVER" at some poor random chick who isn't based on anyone in particular.
Let's call her Chloe. Or Mara. I don't know.
Because I am not done, Octoberween. I'm not done.
I don't know what more to add.
Stay Spooky, Weirdos.
And a VERY late;
Happy Halloween
#HalloweenHangover2018
-Danielle
Please be Respectful to the artist(s), You are not permitted to use this image(s) or character for role-playing,,Facebook Profiles, Tumblr profiles, Twitter Profiles, copying, tracing, basing, profile images, icons, sales, re-uploading, manipulations, commercial use, etc...

This is NOT a stock image