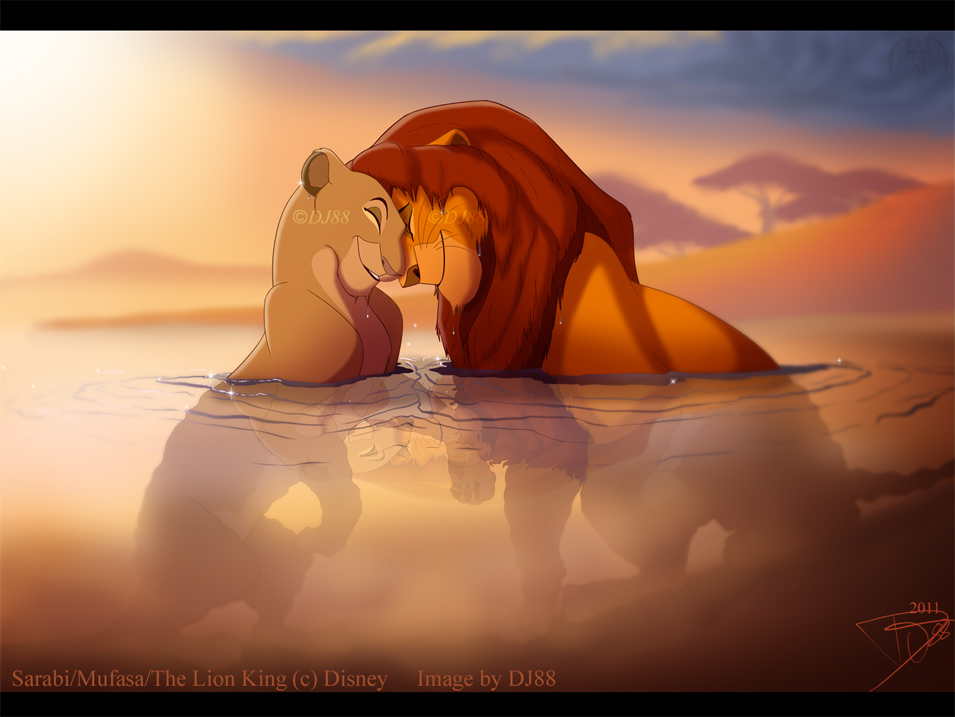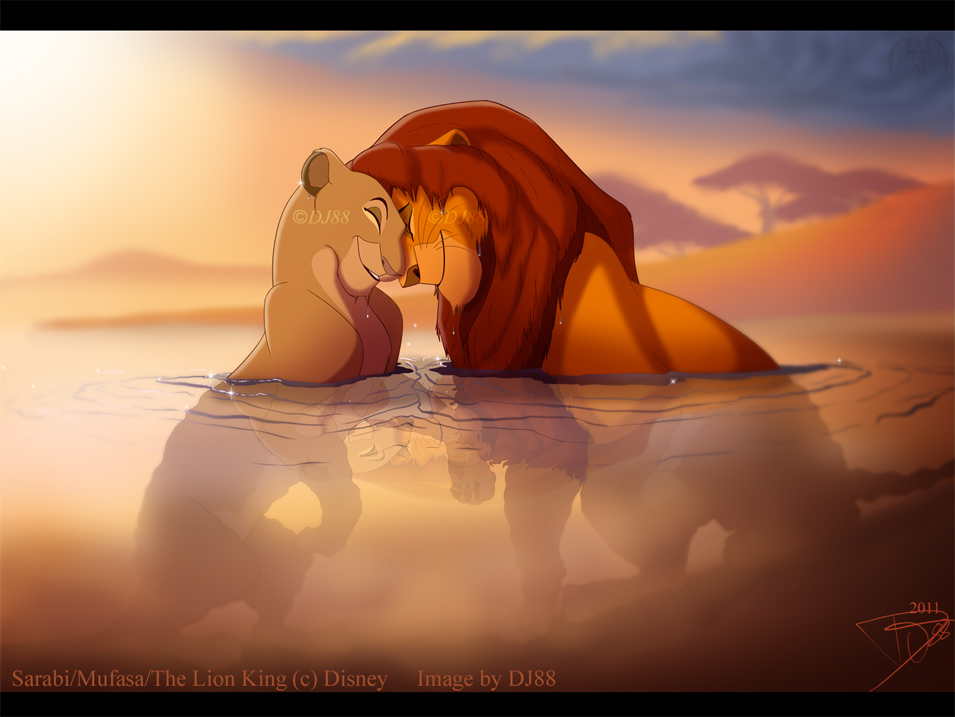 Watch
NO you may NOT use this image for basing,copying,tracing,altering,RPing, personal character pictures, commercial use, re-uploading, blah blah BLAH ETC.....
Drew this up on paper yesterday and thought of finishing it today.... so here it is

Sarabi and Mufasa having an affectionate swim in the early morning.
ummm yeah.
no you can't use this image for anything, so don't ask. (lol yes you can use this as a BG on your comp XD but i meant that you cant re upload this somewhere else. that's art theft : )
enjoy!!
-Danielle