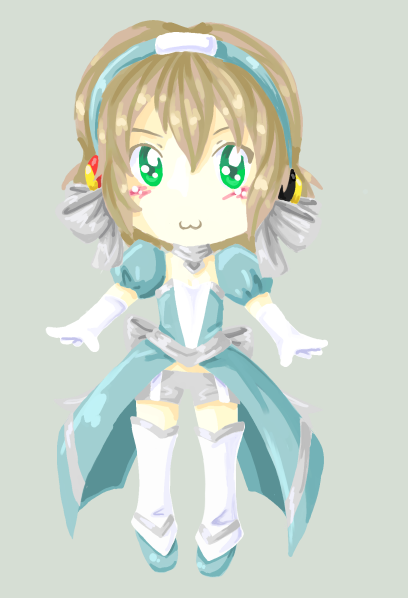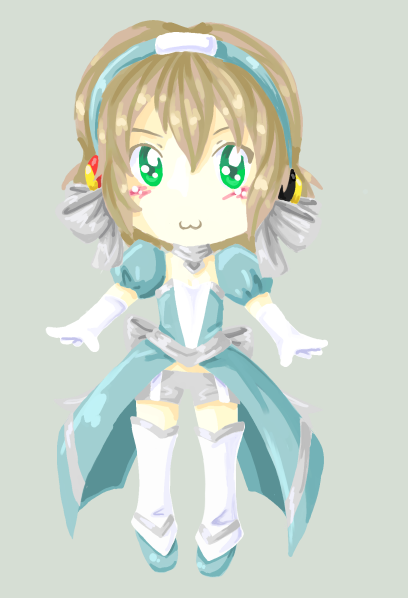 [CLICK DOWNLOAD FOR SHELL .ZIP]
While you all are free to download and use these FLELE... please DO NOT claim them as your own, redistribute them on file-hosting/other sites, or try to profit from my hard work! Thank you (Discalimer totally ganked from FlyKiwiFly!)
Flele is a mp3 player for your desktop. The cute thing is, it doesn't just play your music, it has a character that 'sings' and makes cute faces.
To use this, you need the base program here:
[link]
And to install/use, try this FAQ
[link]
or this one
[link]
NOTE: Don't unzip the zip! Drag the whole zip onto the flele player to install it.
You should in theory be able to put the folder for the shell straight into ssp_flele_miku > Ghost > flele_aya > Shell, but I've been told that the skin doesn't show up under the shell list then. I think it's okay if you restart the program, but I'm not sure.
These are the buttons for the skin. Unfortunately, I couldn't get the "pet/stroke" function to work without glitching.
Play - Left Eye
Stop - Right Eye
Songbar - Left Ribbon
Clear - Right Ribbon
Menu(left click)/Songlist(right click) - Necklace/Tie/Ascot-thingymabob
Arrrgh it was so hard to pick a color for her outift.