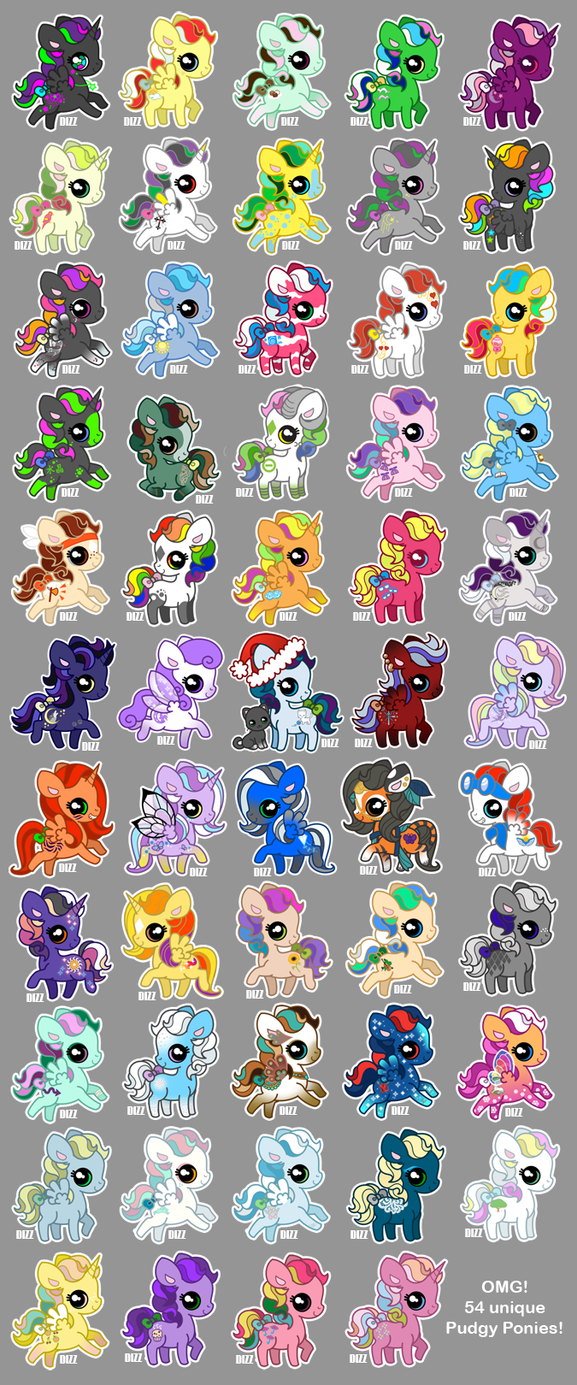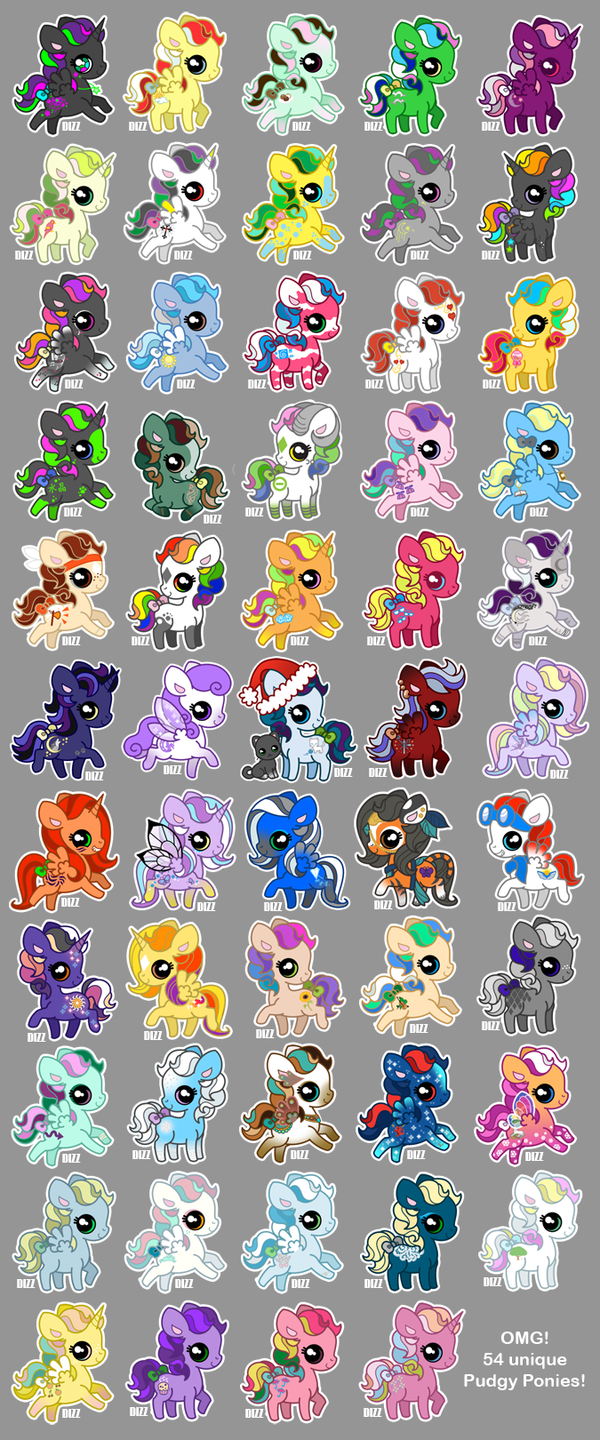 Watch
When I was developing these pudgy pony designs, I was on MLP Arena giving out adoptables. Most of them are made from a select set of bases.... so it's kinda fun to match up and note which base was rather popular at the time. XD
Several of the more unique poses and different hair styles in this batch are commissions or gift art. 4 pony designs were completely (from head to toe - including cutie mark) created by me for their owners.
These were made to be icons and sig art for the forum. All together I've done 54 different ponies!
These are -NOT- freebies to use, all ponies have owners - whether it's Hasbro or individuals. Please respect the owners and do not reuse.

~~~~~~~~~~
Original size: 5x5
Song Played: ----
Drawn: Nov. 2010- 2011
Medium: Adobe Illustrator
~~~~~~~~~~
Artwork by the Artist
Shady, Mimic, Whizzer, Springy, Pinwheel, Parasol and Pretty Pop belong to Hasbro
ponysona designs belong to their owners