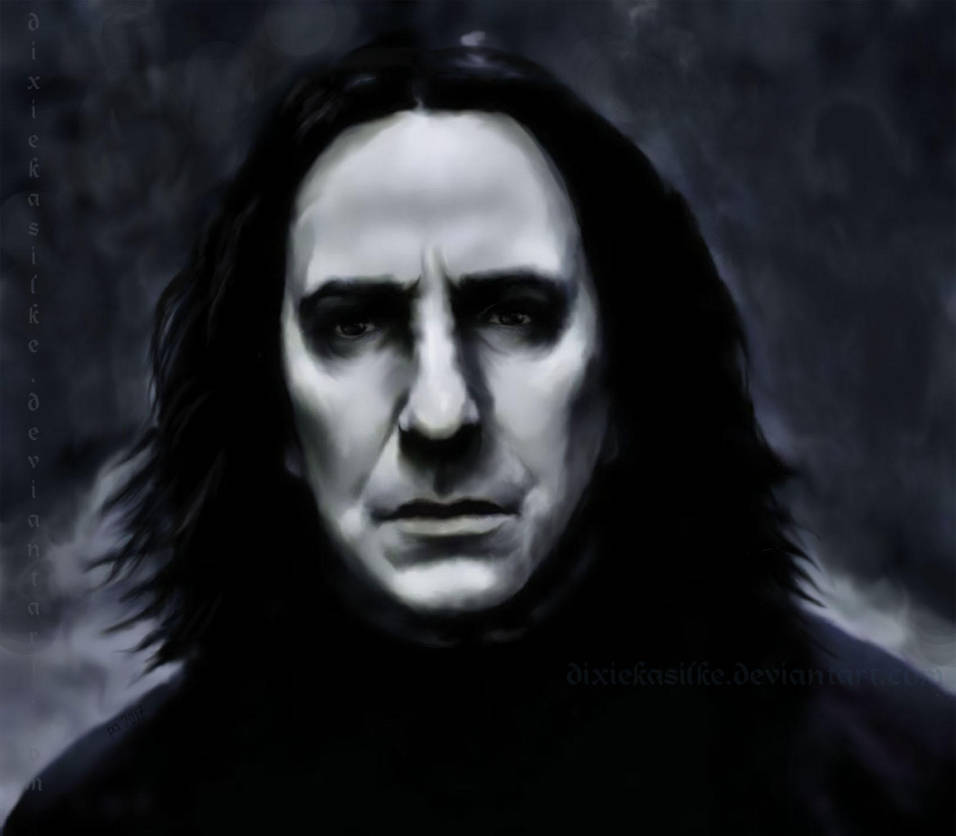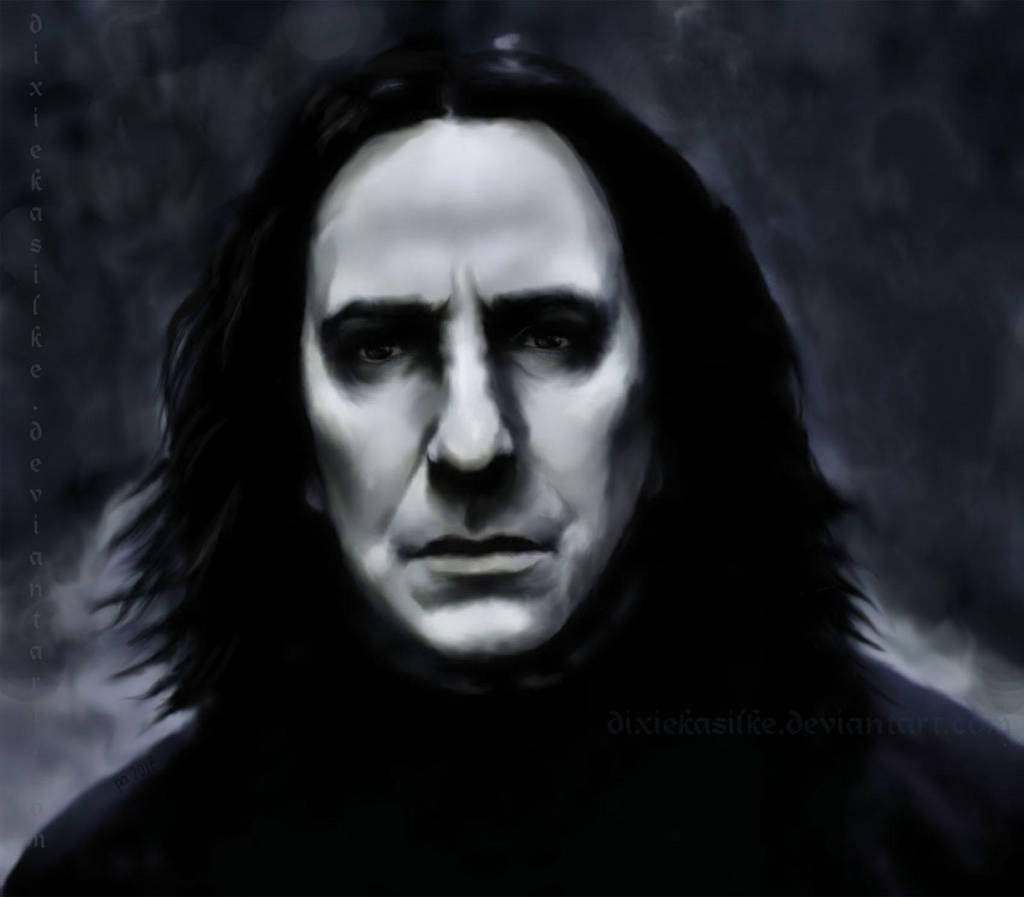 Dread and determination etched on his face to be replaced in seconds by an emotionless mask, Severus Snape is striding up to the Malfoy Manor to attend yet another Death Eaters Meeting.
HP and the Deathly Hallows Pt.1, that inspired this image, was fittingly enough on UK's ITV last Sunday, when I put the finishing touches to it. It also marks my 100th deviation (which, of course, had to be the Half-Blood Prince.)




I loved this moment, Severus look so dark and confident.
Reply

This is my favorite scene
Reply

I love it how he just pulverises the gates without slowing his his pace...


Reply

I love how he struts down the path like he owns the place. That music in the background really adds on to how epic it is! 😍
Reply

I still can't believe that Alan Rickman died, every time i watch harry potter, i want to cry!

R.I.P.Dear Allan Rickman, you will always be remembered!

Reply

I know

; so many great parts we will never get to see him in...

But we shall always celebrate his existing work


Reply

Wow, great work. It really looks like him and I like the shading
Reply

Reply

Stunning work!! A worthy 100th deviation

Reply

Thank you!!


Well, that would explain the "glittery gaze"... - nah, he didn't need the flu for that. Enough charisma to supply legions...

Reply
Apparently, AR was feeling like death warmed up when he did that scene ... he had terrible 'flu in reality .... but carried on like the trooper he was, bless him. I do love the confident way he walks into Malfoy Manor and strides up the stairs though - in my mind I compare it with the scene in
Die Hard
where he first leads his 'gang' into the office block where they hold everyone hostage. AR just had that confident air of authority about him (which completely belied the 'pussycat' that he was in real life allegedly!)
This is superb BTW!

And congrats on your 100th deviation!
(God knows how many I've done - I purposely don't keep track!! LOL

)
Reply