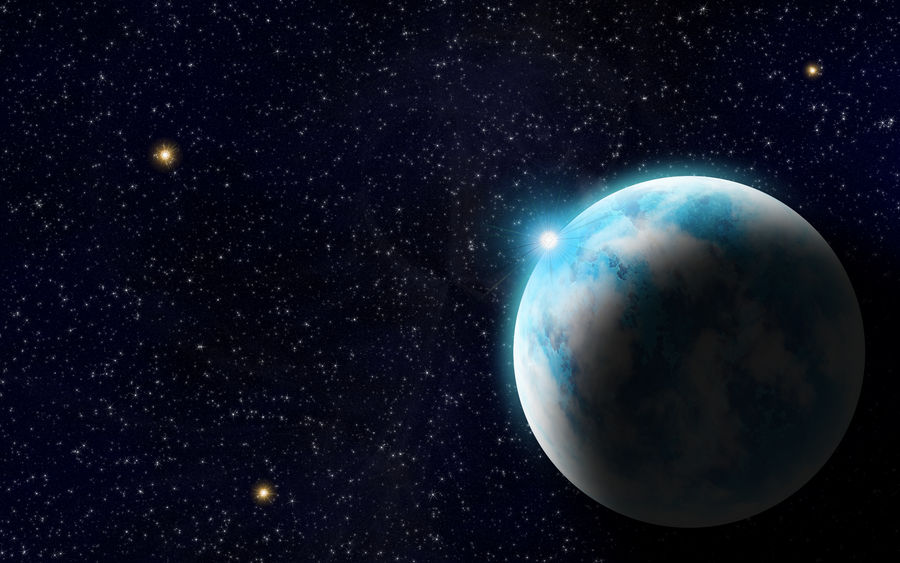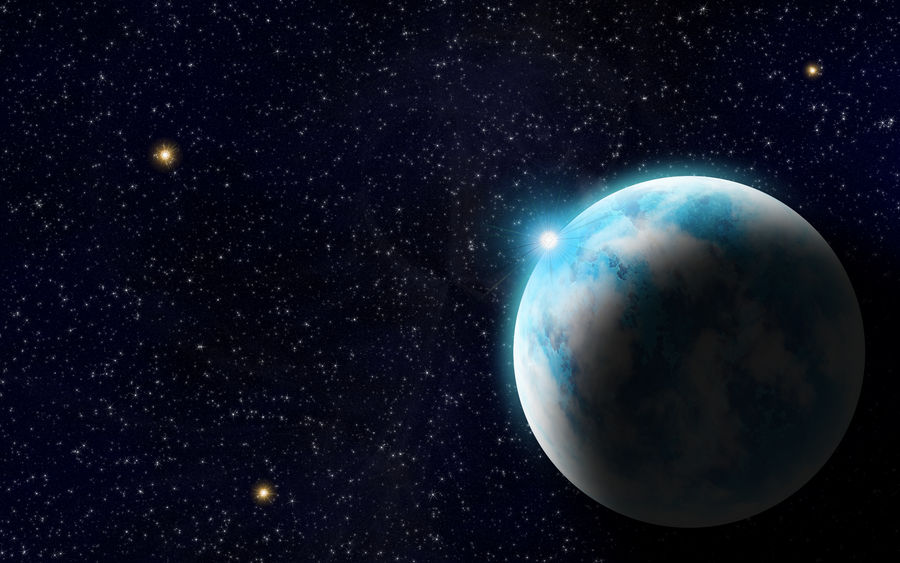 Watch

What flash on the planet?
Reply

The flash is the star which the planet turn around but it is very far that's why the planet is covered by ice.
I wanted to make a "dawn" effect but i don't know if it's effective.
Reply

Not realistic. The beams will be direction only in one direction. The star will not look like a point (the effect of Lomonosov).
Reply

Ok thank you for the information, i will look at other illustrations to improve my technique.
Reply