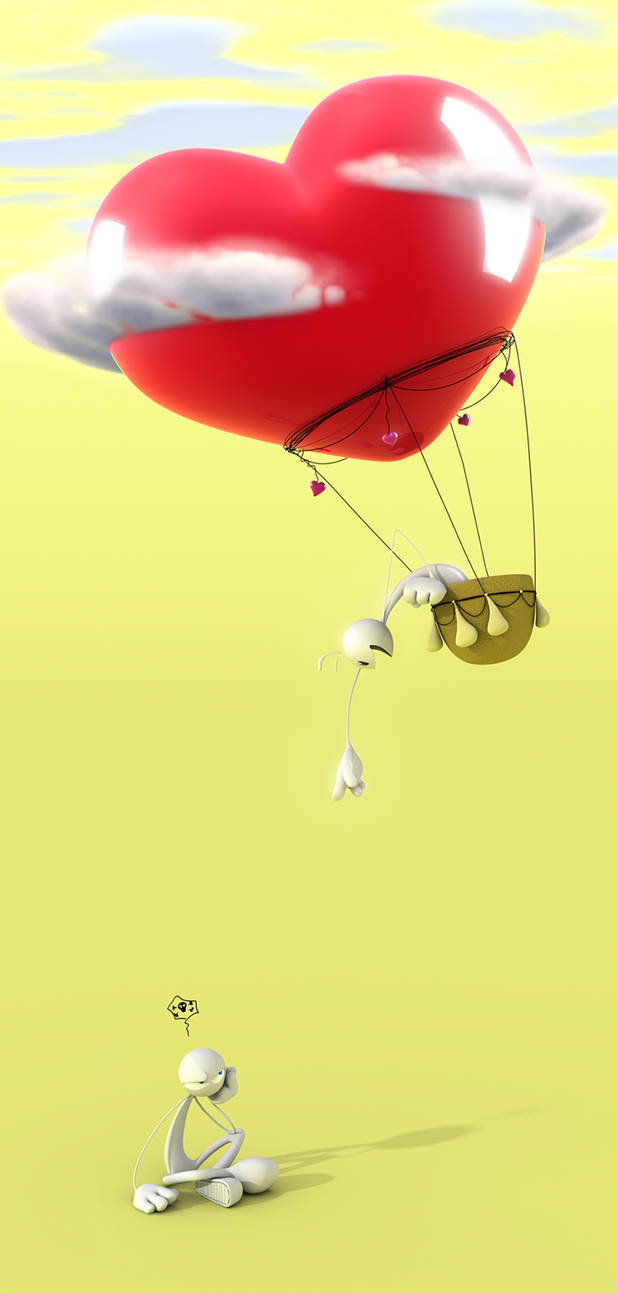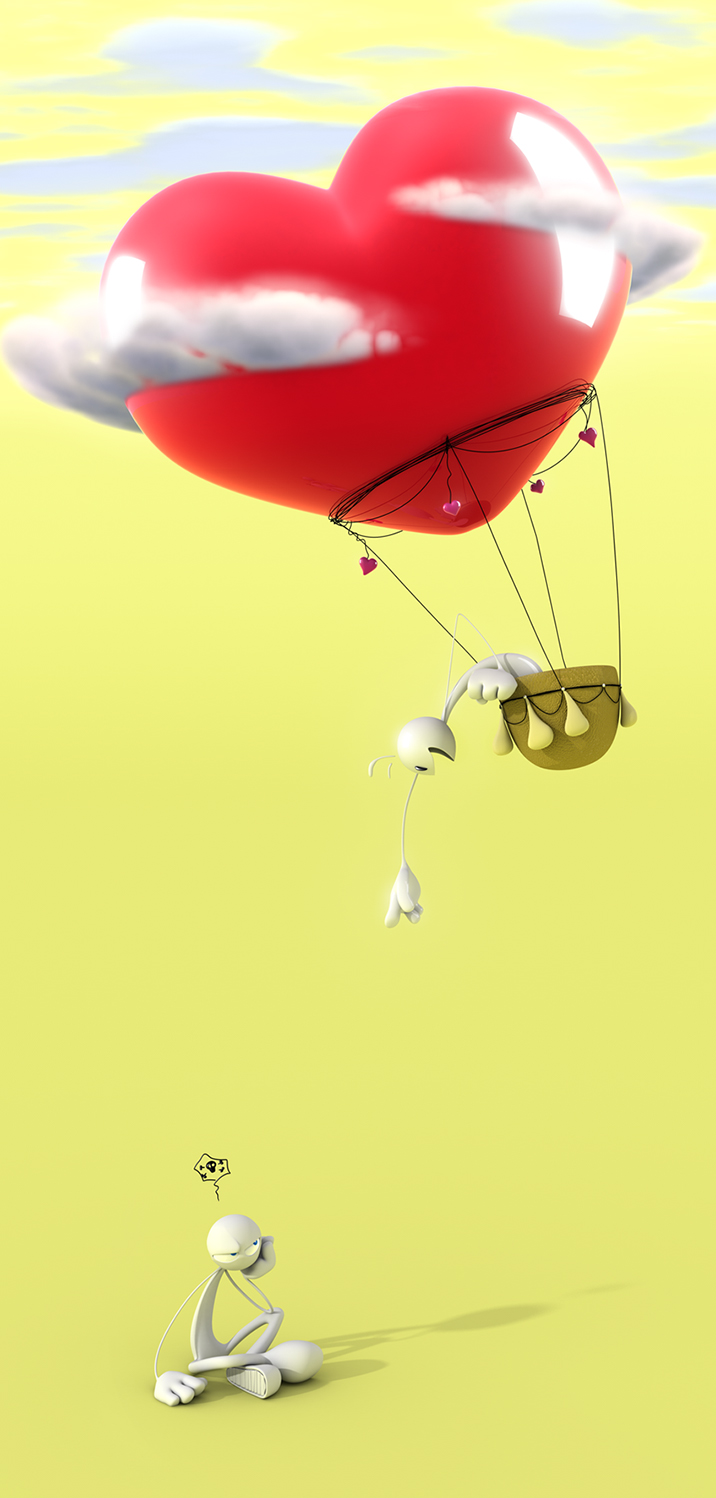 Watch
The idea of this picture is that you shouldn't always let someones bad moods or attitudes ruin your good day. Especially on a holiday like today, I suppose, hehe.
Originally a sketch by `
delya

, which you can see
HERE!
You can see a gif comparing hers to mine by clicking
here
.
I also made a wallpaper version, which you can get from
THIS LINK
. If you need a larger one just ask.
Have a lovely Valentines day!!
Technical Details
Made in Maya, rendered in mental ray. Polygons were used for everything except the strings which were nurbs, and the zurd hands and bodies which started as polys then i converted them to subdivisions later on. Lighting was acheived with one single directional light with light angle for the slightly soft shadow. The not so simple lighting part comes from the specular highlights, as I had to make about 7 lights linked to specific objects just to get the highlights the way I wanted (like on th eyes and the heart). The two bright reflections and the glowing on the heart and characters come from a serperate render layer that has two bright planes on either side (see below). The background was simply a huge bended plane with a gradient on it to make it a slightly brighter yellow towards the top. Materials on everything vary a lot, but mostly Maya Ramp shaders.
Clouds were done with Maya FluidFX. 3 in total, one for the background clouds, and two around the heart.
Here's a few shots from the viewport:
Render Scene
,
Full Thing
,
Cheating Secrets
,
Skull!
Here's a couple low-res shots before things are smoothed out:
Meany Zurd
,
Happy Zurd
Here's what the reflection pass looked like:
Glow Box
And uh... I guess that's it.