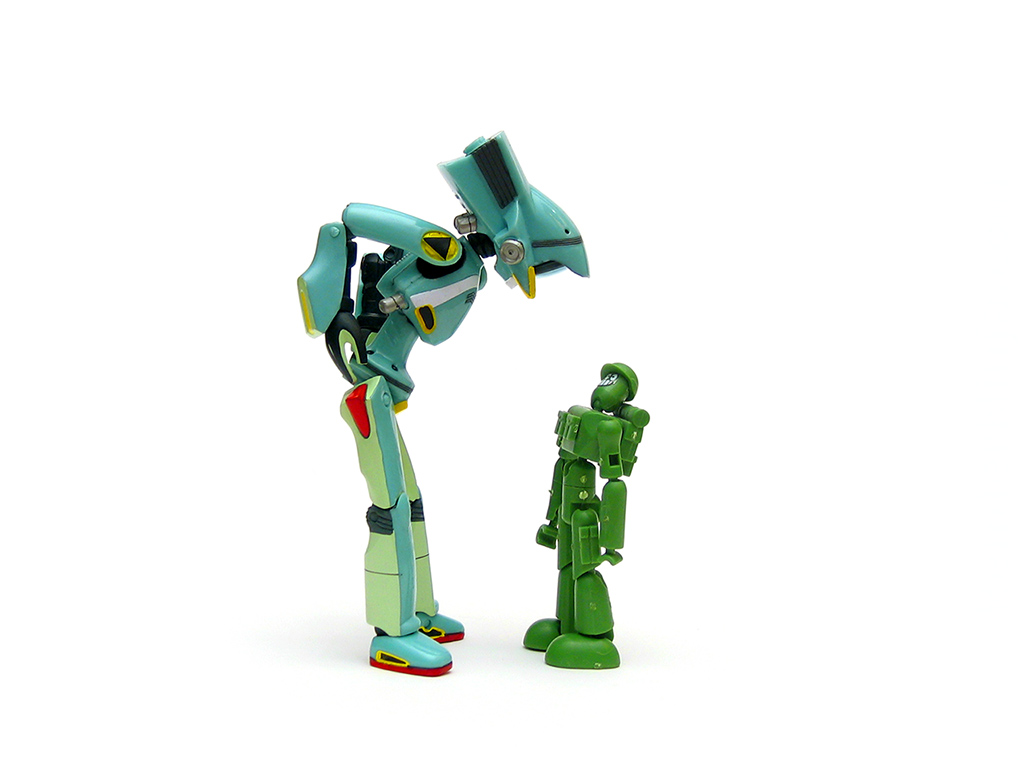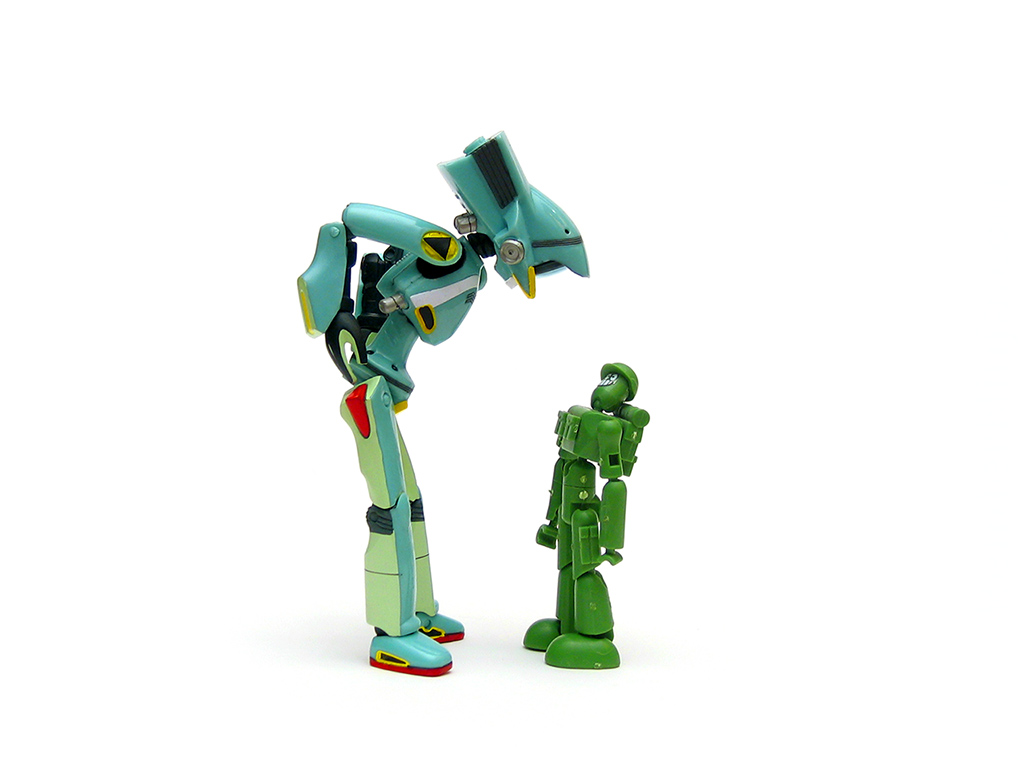 Watch
Well, what can I say, I got bored

. =
AtomicStoney
let me borrow her miniature of Canti, and I liked it so I wanted to take a photo of it with the green Stikfas.
I wanted to go for a very diffused lighting look. Took a while to get it to look right. I ended up using this sheet of fluffy white stuffing stuff I had to hold over the scene and desk lamp for 10 seconds. I had fun making this

. I want to get back into photography again.
Err uh, Canti is © GAINAX, or something.