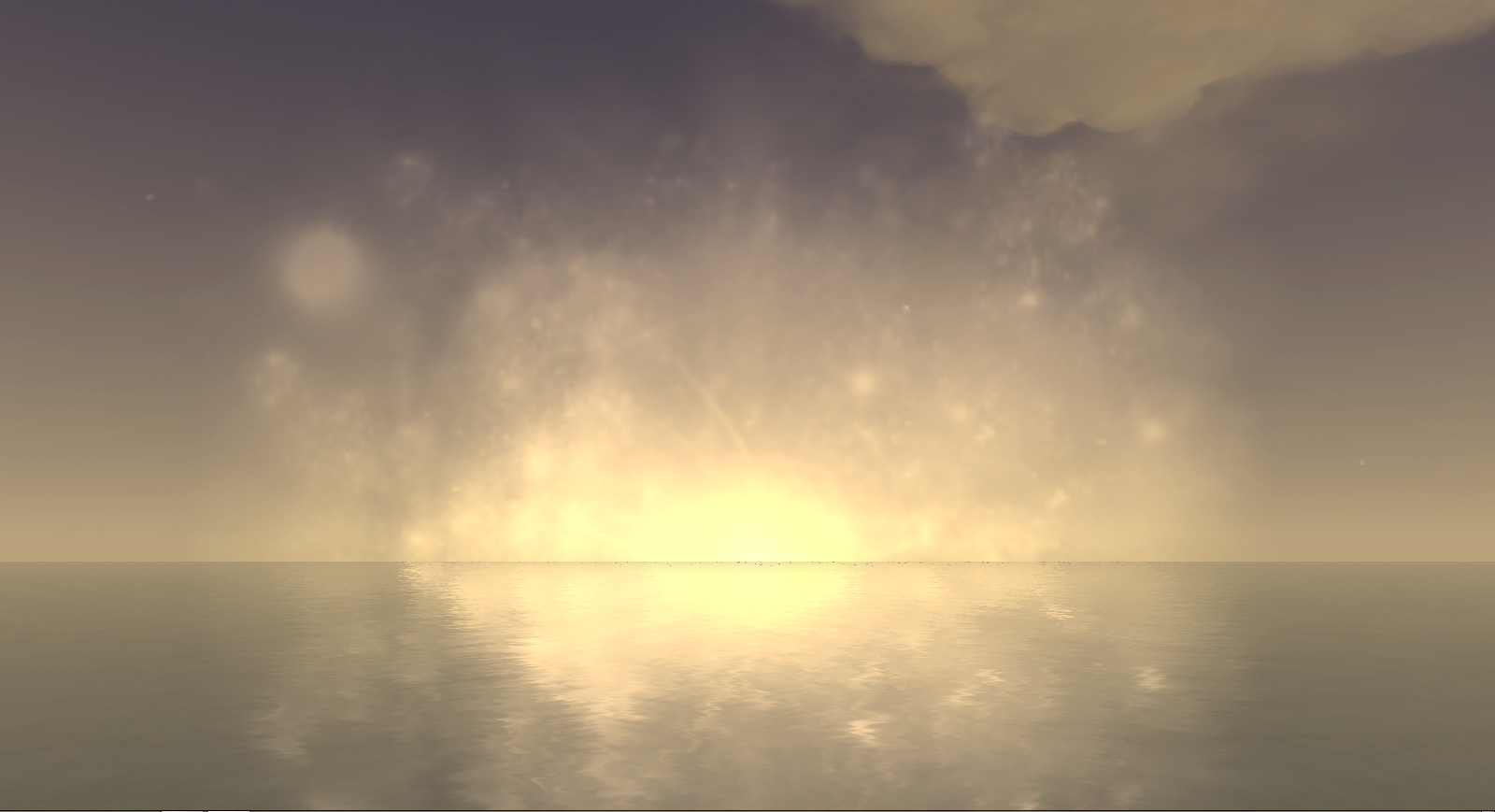 Watch
Angel Hero on FH
Credit:

Created the game and is the owner of it.

Modified the textures of the FH environment.
Modification Characteristics:
All shown on the illustration as a result.
~Defining Change:
• More realistic sun radiation.
• More realistic stars.
• More realistic clouds + fluffliness.
• More realistic moon.
• More realistic water waves.
Files
going
to be modified within Feral Heart after replacement:
|||Textures|||
• "cloud1.png"
• "cloud2.png"
• "cloud3.png"
• "cloud4.png"
• "cloud5.png"
• "cloud6.png"
• "cloud7.png"
• "cloud8.png"
• "cloud9.png"
• "cloud10.png"
• "cloud11.png"
• "cloud12.png"
• "cloud13.png"
• "cloud14.png"
• "cloud15.png"
• "moon.png"
• "star.png"
• "sun.png"
• "sunRadiance.png"
• "waterTex1.png"
• "waterTex2.png"
Modification Destination:
• Main Feral Heart(FH) folder > "media" > "textures"
Instructions:
[TIP #1~]
Make an emergency "textures" folder by copying and pasting the "textures" folder from the main Feral Heart(FH) folder to your desktop just in case you don't like my modification(mod) or something messed the game up.
1. Copy and Replace all of the files in the downloaded folder into.....
Main Feral Heart(FH) folder > "media" > "textures"
Download Link:
To your top-right hand side of this deviation. It says "Download."
[TIP #2~]
If you need the original texture and material files of Feral Heart, you download them in the link below.
Original files Link: (Old Feral Heart Textures from the first time you start Feral Heart.)
www.deviantart.com/download/15…

[NOTE ABOUT VIRUSES/ET CETERA(etc/and so on...)~]
"Zip" Is just the file type name.

It is just a compressed file folder.

Within the "zip", there are textures and stuff for modification of Feral Heart.

I didn't put any viruses.

If you know me, I wouldn't put any virus or spyware on ANYTHING that I create and share.
-and if there really are viruses, someone should let me know so that I would take it off for other people's safety. Jeebus.
Other Modifications:
Heavenly Modification >
fav.me/d5dd0ak
Canine MOD Texture + Realistic Shading >
fav.me/d5lbd37
MOD Dark Phoenix Deluxe GUI Theme >
fav.me/d5j58ts
Mane Modification V.1 >
fav.me/d5e15un
Mane Modification V.2 >
fav.me/d5e1ao3
Mane Modification V.3 >
fav.me/d5e49ob
MOD Realistic Mane and Wings Lighting >
fav.me/d5j7q2e
...So what is Feral Heart?
More info about it here through the link below.
fav.me/d6gnhjv