The communityrelations Team bring you ART HISTORY -

A series of articles about the entire History of Art.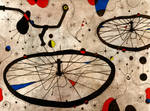 WHAT IS IT?
Your communityrelations Volunteers look after your Galleries and the Messaging&Chat Network. For more information about the CR Team have a look here ---> communityrelations.deviantart.… 
Our amazing team of CV's have shown you through projecteducate what happens in the various genres, now ArtHistoryProject will show you where this Art came from.
Every month we will focus on an area of Art and bring it to YOU.
Kicking off in July with Traditional Art!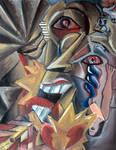 WHAT WE WILL BE SHOWCASING
Articles and Features that cover a period / genre / artist / group in Art.
Text articles.
Displays of thumbnails and art collections.
Chat and Critique Events.
Meeting the Community Volunteers that look after the Galleries.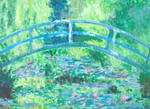 CAN ANYONE IN THE COMMUNITY SUBMIT?
Absolutely. It's not just the Volunteers and $taff.

Speak to DistortedSmile or any of your Community Volunteers or note the Group to send us your article.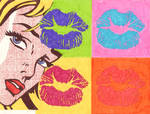 SOMEONE HAS ALREADY COVERED THE AREA I WANTED TO DO
If someone has already submitted an article for an area you wanted to cover, there are still a number of things you can do.
Maybe the first article was all text and information; you could look at finding examples on dA and submitting a real focus on the artwork.
You could focus more on a particular artist, rather than a whole genre.
It's unlikely that someone else has covered all the detail you would like to, devise a different article and focus on the areas that you want to cover.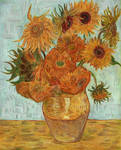 ANYTHING ELSE?
Tell us!!

communityrelations exists for YOU, the COMMUNITY

Tell us what you want!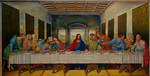 Watch the Group for more updates!!