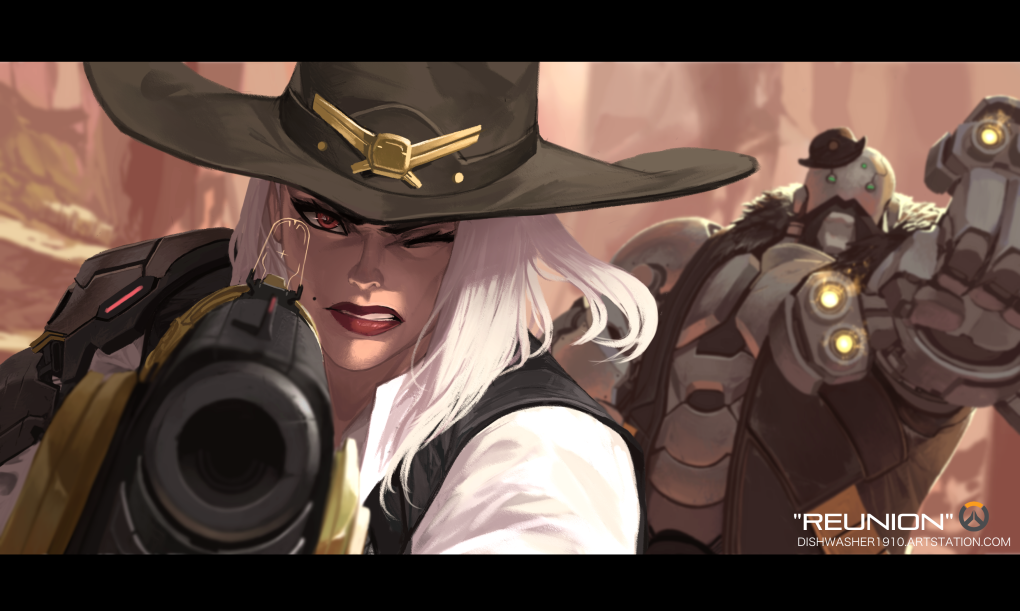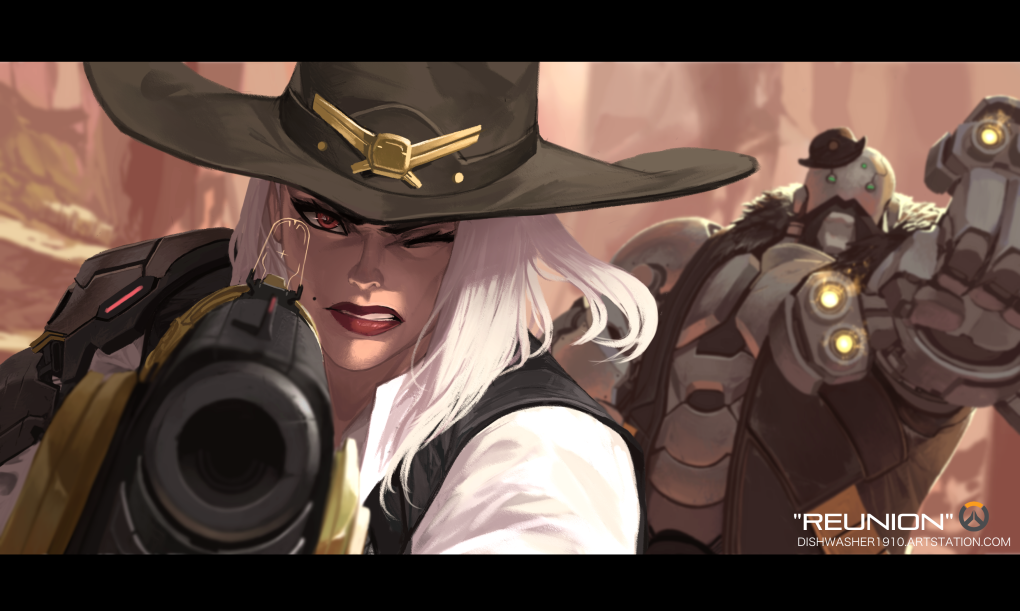 Watch
So looking at that piece I can say that it's great. But I've seen a lot of art of her but it feels a little lack luster. I think you could have done more for her. But your style works incredibly well for the Overwatch art. Ashe looks great here. I like that you put Bob in the background doing his thing. But other than that this piece feels lacking. Seeming them like does not feel like they are doing anything. A nice action scene with them robbing a train would have been cool. But that is just an idea. Over all this is great piece, just felt like there could more done.
The Artist thought this was FAIR
21 out of 26 deviants thought this was fair.
The artist did wonderful work on creating the focal point with the use of soft and hard edges, as well as blurred and sharp objects. It's a beautifully rendered original western/fantasy piece.

The values and highlights could have been pushed a bit more, especially on her face and hat. The wrinkles of her sleeve could use some shape as well, since her collar is so defined. And on the gun to make it more shiny and metal, than dulled metal (unless that was the intent). I think those things could have made her pop a little more against the roboguy in the middle background. They're somewhat the same value which makes them blend instead of pushing her forward in space. Though the white sleeve and hair do make a nice contrast between her and him.

But overall, masterfully done. Just beautiful. This artist is so talented.
The Artist thought this was FAIR
5 out of 5 deviants thought this was fair.