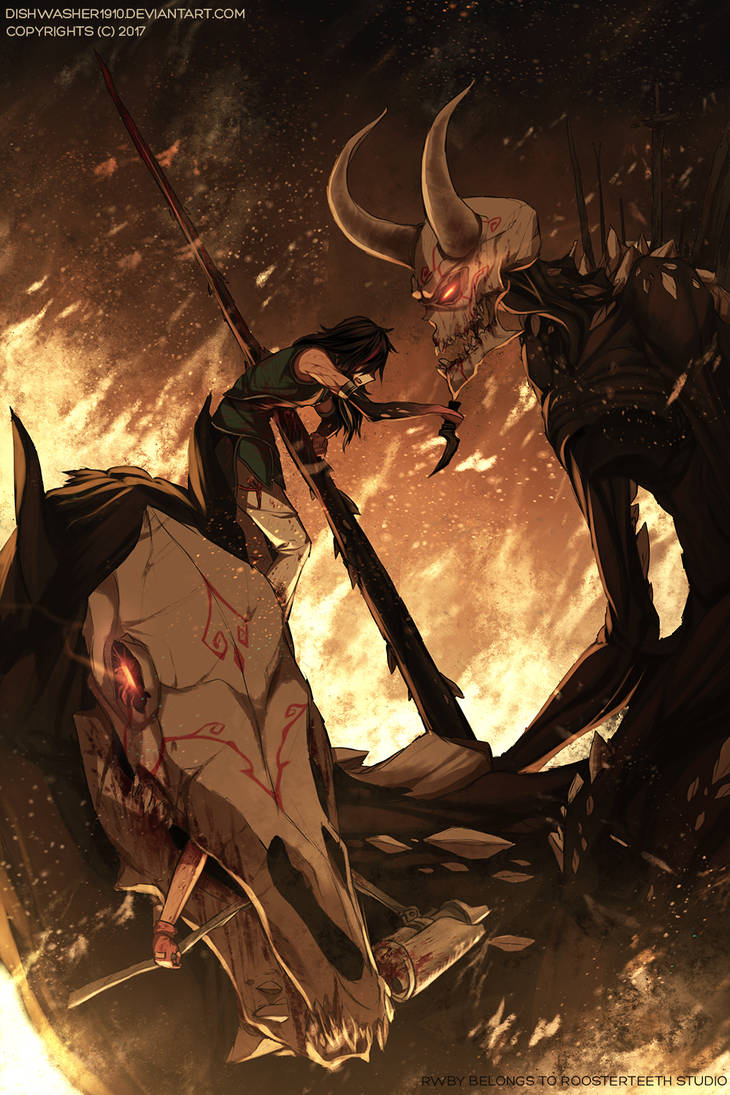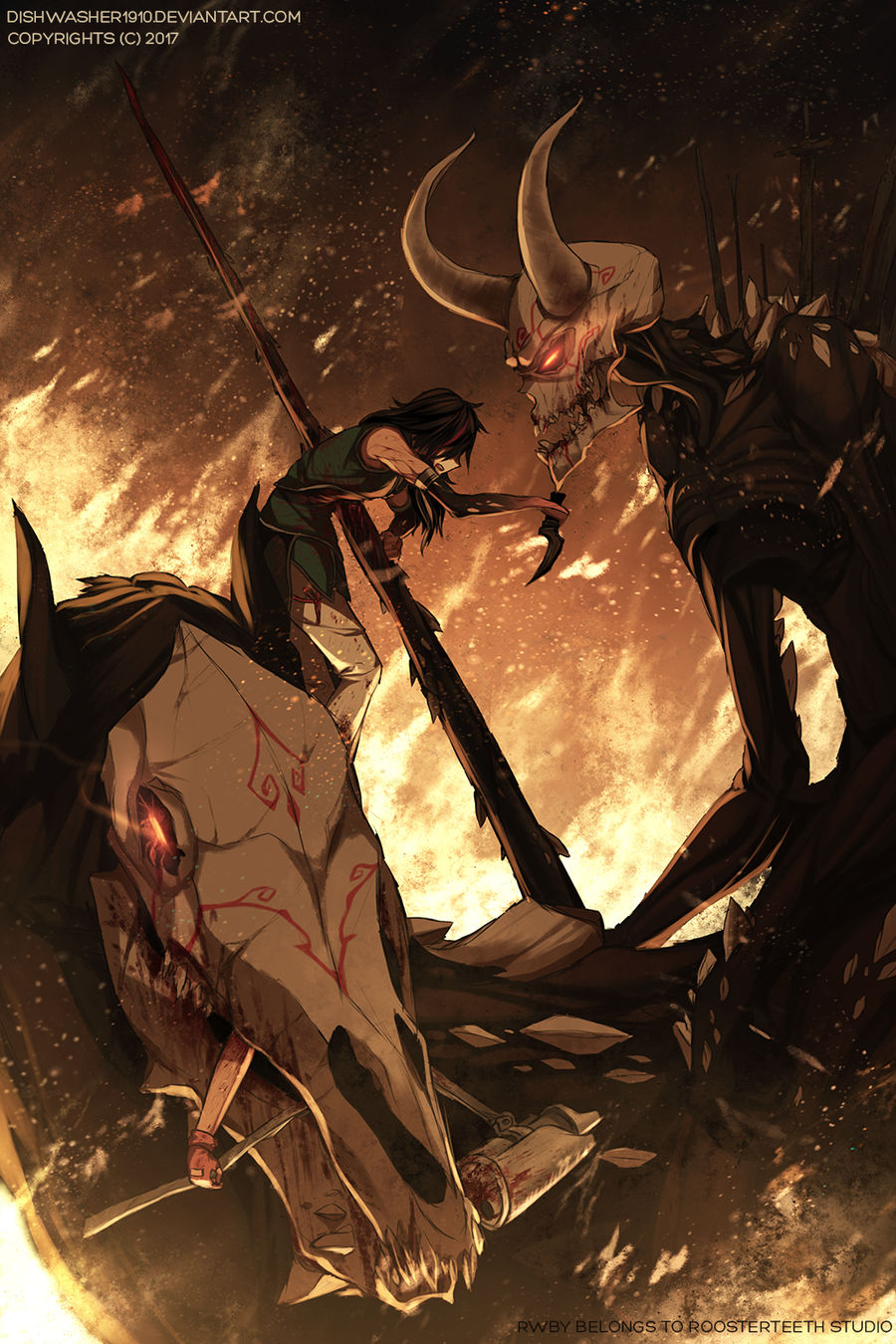 Watch
Sorry for the lateness guys , been out of town for the past 2 days , the last episode was the most exciting by far in this season
HD and non-watermarked files available on here :
www.patreon.com/Dishwasher1910
If you have enjoyed this , please support me on Patreon to get commission chances , tutorials, price reductions and other rewards, thank you

** : On the bright side though , Nora could just have lost an arm , you never know

)
No one can deny Death's invitation.

Ok so overall, I honestly have little issues with anything here. The destruction and wrath that the Nuckelavee shows is fantastic, and amplified by the flames. The bloodstains on each of the characters really add to it as well.

Overall, this piece perfectly captures the destructive power of the Nordic Devil, and the foreshadowing from the last episode and what we've seen shows that none of this is an exaggeration. I really like the details on the muscles of the Nuckelavee's "human torso:" that really adds to the powerful feeling of it. Swords and debris sticking out from the back are canon and important because that adds to the age of the Nuckelavee and the experience it may have had in terrorizing other villages.

If there was one negative aspect I would want to point out, I can't see where Nora's ellbow is: it's too smooth to be an arm on the skin, but that's a very minor detail. Additionally, Ren's hand is a little lacking in the detail but who cares. The dagger Ren's holding we TECHNICALLY don't know if he has it in it's pure dagger form or if it was used to be a component of his Stormflower. Tl;dr, I think there might have been something more you can do here with Ren and Nora to really give it even more *OOMPH*

Overall, well executed and great concept for your own idea of what the Nuckelavee grimm may look like. Well done!
The Artist thought this was FAIR
78 out of 80 deviants thought this was fair.
First and foremost I am not a professional artist. With that said, I believe this is an amazing piece of artwork. I am a huge rwby fan, and this piece, in my opinion, captures the despair and "demons" that haunt Ren internally. Whether this be foreshadowing or just indicative of Ren's fear, it is still very vividly and beautifully portrayed.

The detail that is put in this picture is just short of extraordinary. Never in my life did I think I would feel the "darkness" imminating from a picture. Your color schemes are brilliant, vivid, and just short of lifelike. In conclusion, this is an amazing work and I know you will just keep improving, going on to make more extraordinary work.
The Artist thought this was FAIR
49 out of 50 deviants thought this was fair.