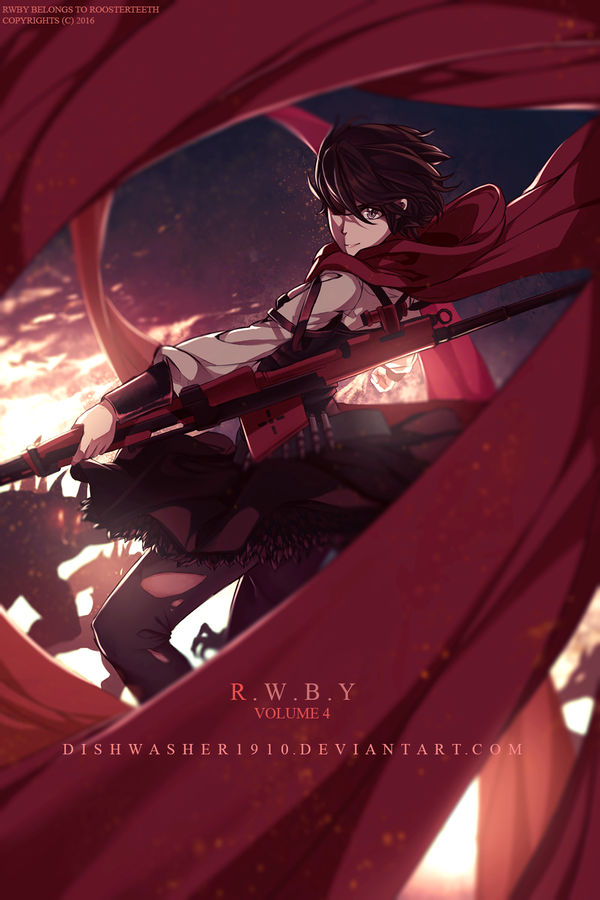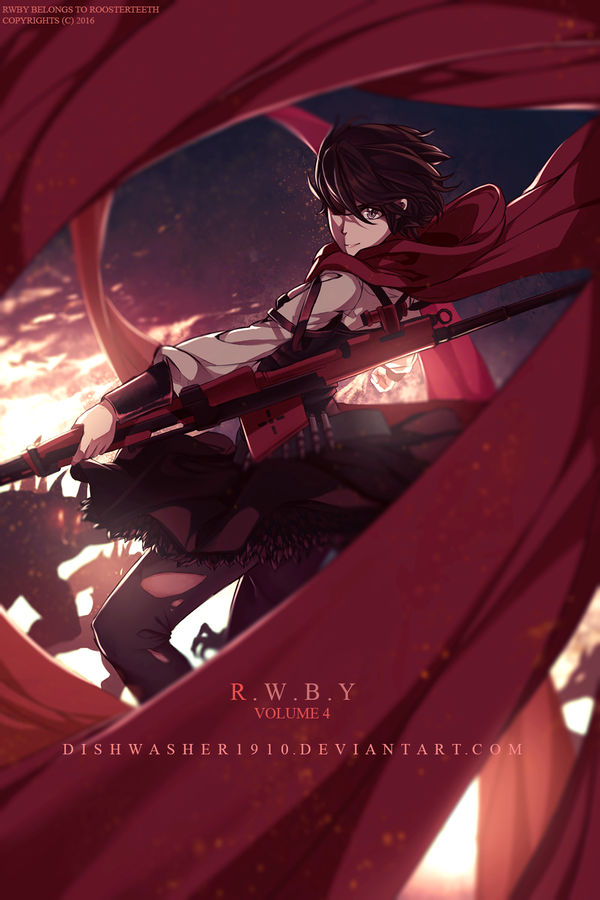 Watch
inspired by Volume 4's character short !
TUTORIALS , and HD files available on Patreon !
If you guys have enjoyed this please support me . thanks !
www.patreon.com/Dishwasher1910
*Boom* Headshot! I like the dynamic pose here, and the wild behavior of her cloak really adds to the dynamism. Nice touch with the grimm in the background, Small remark, she looks somewhat masculine in the head alone, but it's not distracting at all. My concern here relies on some of the focusing of the picture? I get that parts of the cloak are supposed to be out of focus, and you have accomplished that very well, but my concern lies on Ruby herself. In an image, there is usually one focus point where the information provided is the most detailed, and as one draws closer to that focal distance, you get more detailed in the information provided by the image. But we see in her skirt and her belt, the image is lesser focused when looking at the portion of the belt in front of the hip, and yet the hip behind her is in far more focus, and the skirt in front of the hip is in far more focus as well. That is somewhat concerning to me.

Now, one could account for those kinds of misfocus from changes in refraction of index due to heat (which is how mirages appear), but I don't see any immediate source that would provide this heat. Granted, this is a small detail so it doesn't make too big of a difference, and I think i can see reasons why the focus shouldn't be on that portion in the first place because of the cloth thats much loser to the camera drawing away from the skirt/hip, so I can't really fault you for this issue.

Regardless, the one thing i really like about this picture the most is the confident look in her. It just gives so much character (which it should obviously, but here not only is it the focus of the image arguably, but it gives the most amount of character: removing the head would arguably give a completely different appeal to Ruby. Tl;dr, I just love the confident look xD

Well done!
The Artist thought this was FAIR
17 out of 17 deviants thought this was fair.