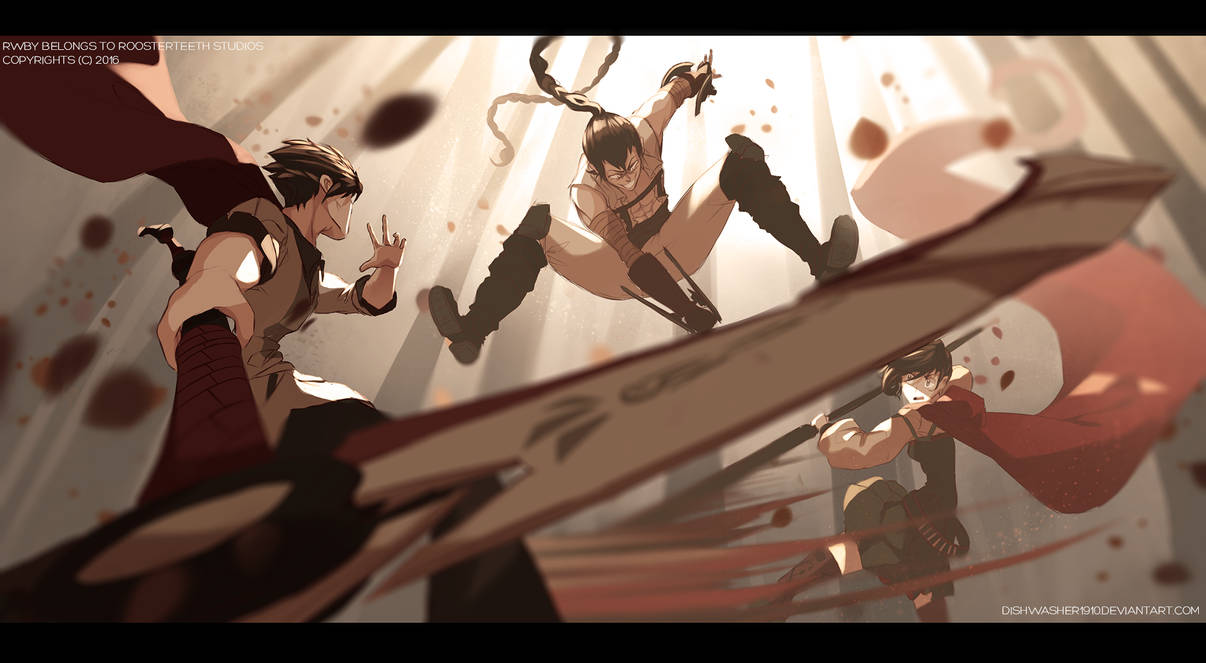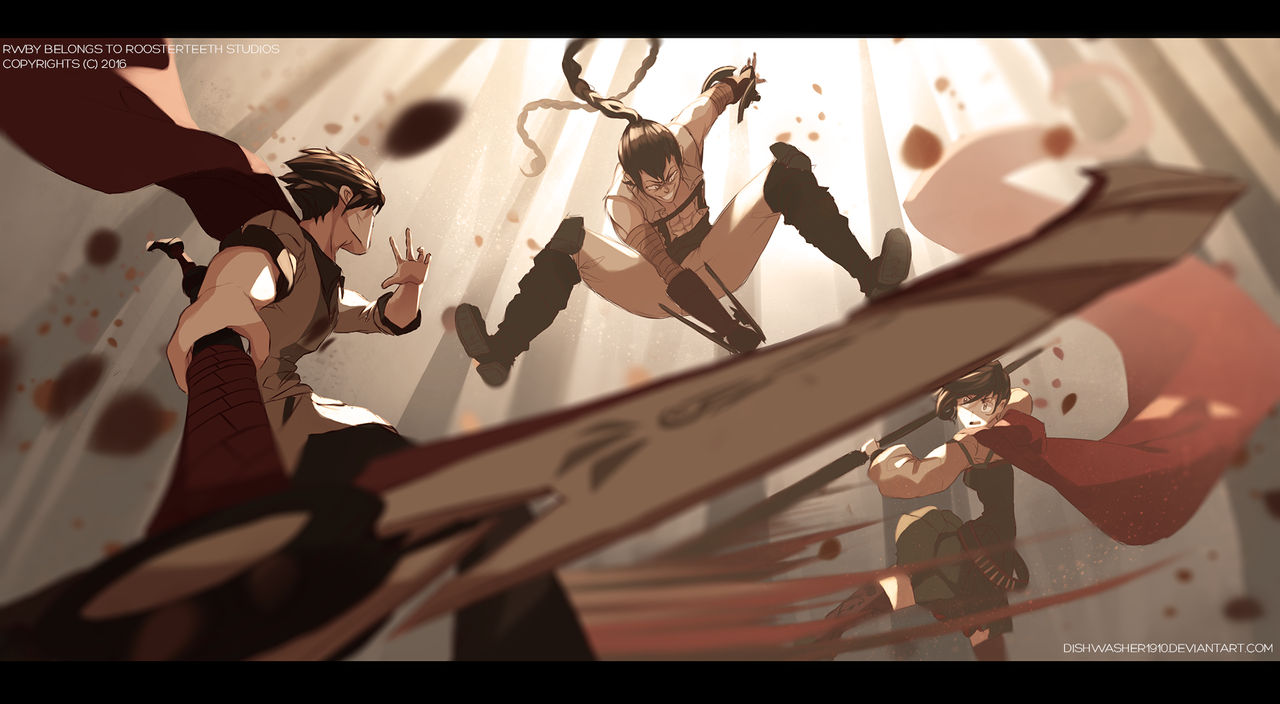 Watch
cue Phantom of menace music , TAAAA DAAAAAA ttttaaaaaaaa DAAAA DAAAAAAA
HD files and non-watermarked files available on Patreon , if you have enjoy , please support me and thank you very much ! :
www.patreon.com/Dishwasher1910
"The Scorpion stalks the Rose, unaware of the Crow behind." I really like the dynamic angle from the top of Qrow's scythe, although granted the scythe's blade actually has more gaps along its top between each of the segments of the scythe and it's not a cover in the circle of Qrow's Scythe, but rather gears. Speed lines/after image of Ruby's Crescent Rose is a nice effect. Ruby's face is a bit flat, however, compared to Qrow's face and Tyrion's face. The light source, the rose petals, and tree trunks add to the action and excitement. Overall, dynamism everywhere, well done!
The Artist thought this was FAIR
69 out of 73 deviants thought this was fair.
You never cease to amaze me. The angle on this is awesome. I feel like I'm Jaune who got a serious kick to the face and I'm now looking at Qrow and Ruby duking out with the mad assassin. Tyrian design is sick and he looks like he's having fun. That and the attention to detail is just phenomenal. The detail on Qrow's sythe is just one example. Even the facial expressions are top notch. I honestly cannot find anymore words to describe how insanely amazing this piece is.Once again, your RWBY fan art has delivered the awesomeness once again.
The Artist thought this was FAIR
46 out of 46 deviants thought this was fair.