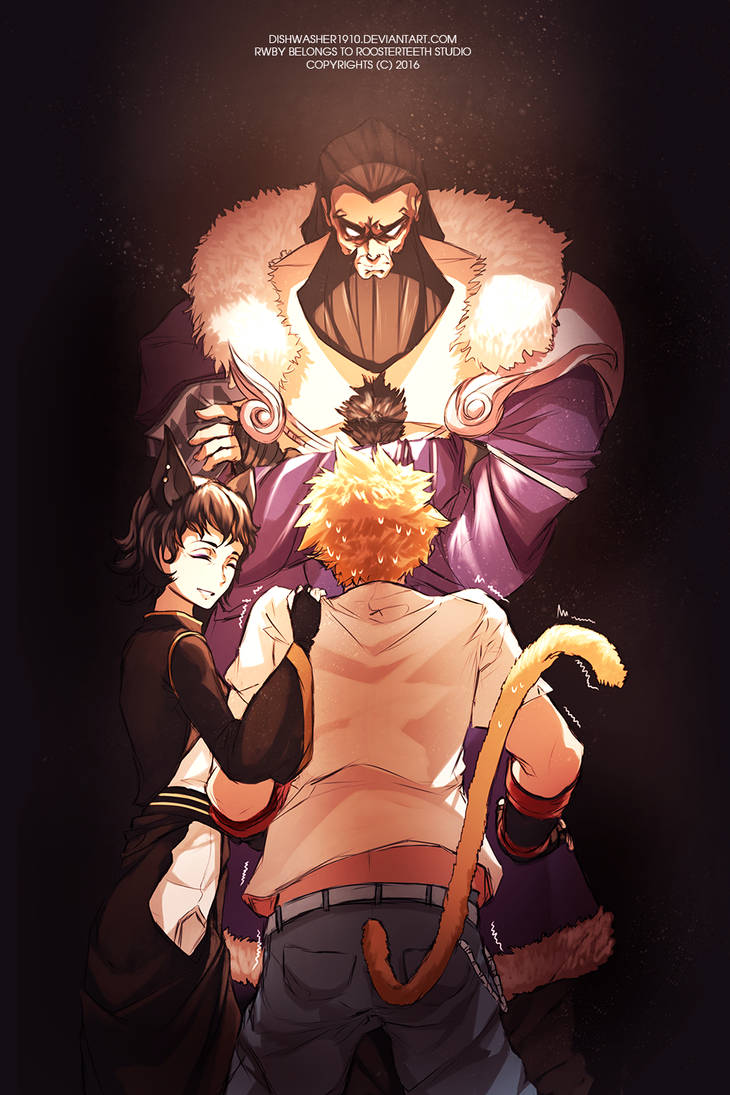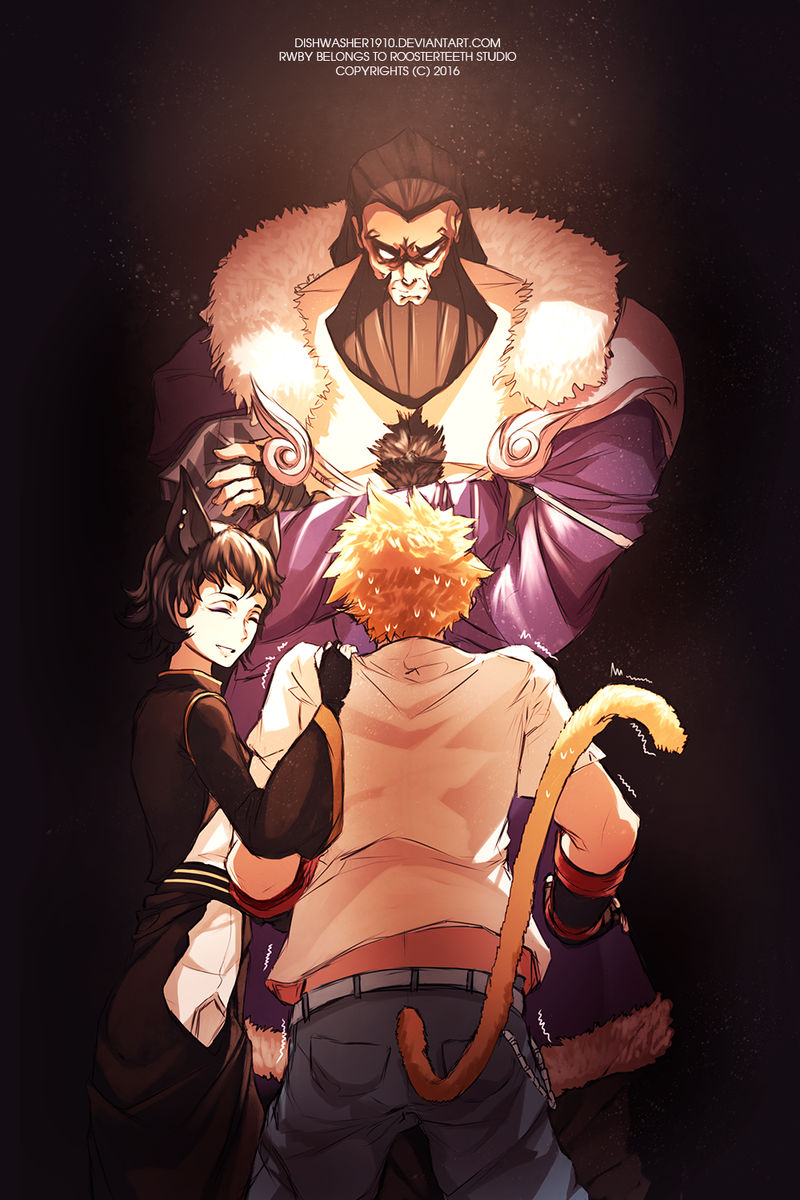 Watch
The struggle begins...
Please support me on Patreon to get the non-watermarjed and HD versions of this , along with WIPs, commission priorities and price reduction !
www.patreon.com/Dishwasher1910
"Without the tiger in the mountain, the monkey calls himself king." Well guess what monkey king? The tiger is back! Intimidating appearance largely due to lighting and camera angle, I like it! Small concern with shading consistency with how the light source appears to be from above and in front of Sun, but the mother, who is right in front of Sun based on the hand placement, has a rather large amount of lighting on her face, despite her what I would presume to be facing away from the light source. Only real issue I had, aside from some other minor concerns like how empty the picture feels because of there being nothing in the background, but that's offset for the most part (some issue without still tbh) by the main focus being on Sun and Blake's father. Regardless, well done!
The Artist thought this was FAIR
60 out of 60 deviants thought this was fair.
Very interesting take on Ghira. The way he is drawn makes him look very intimidating. The lighting on him is also very well done and even though I cannot see Sun's face, I can tell he looks scared of this guy. Blake's mom also looks really good. The amount of detail put into her makes her look absolutely stunning.
While I would normally object to a black background, it works in this piece as the three characters as well as their reactions since they are meant to be the focal point. All in all, another phenomenal piece to add to the RWBY fandom
The Artist thought this was FAIR
36 out of 36 deviants thought this was fair.