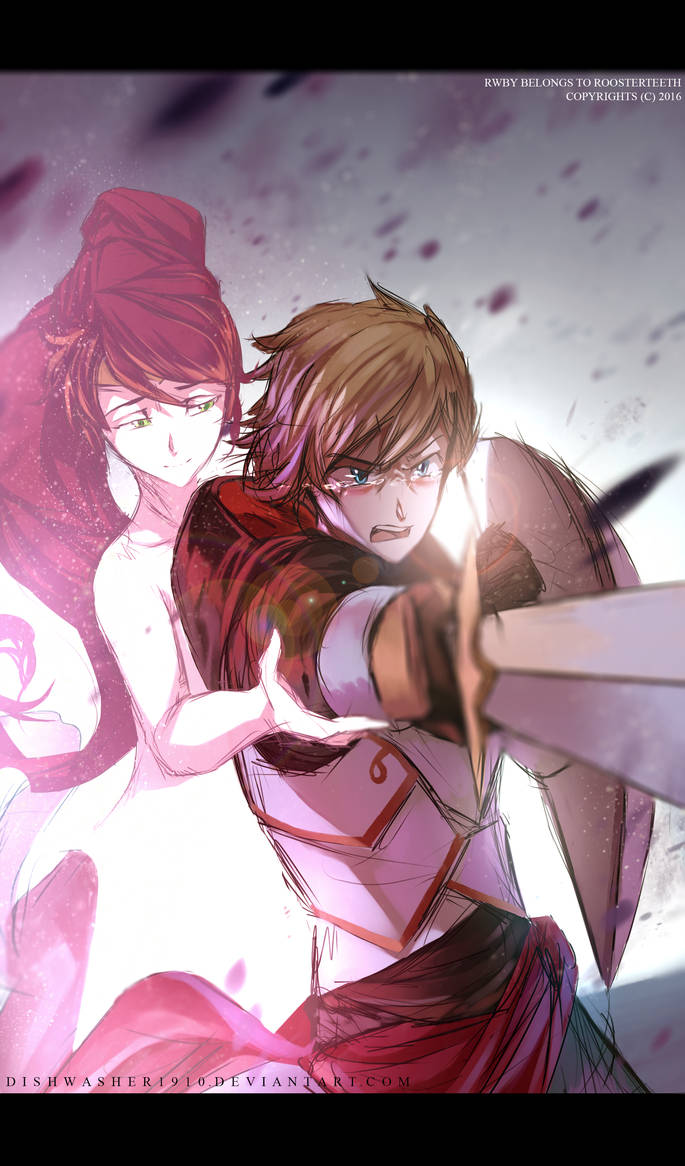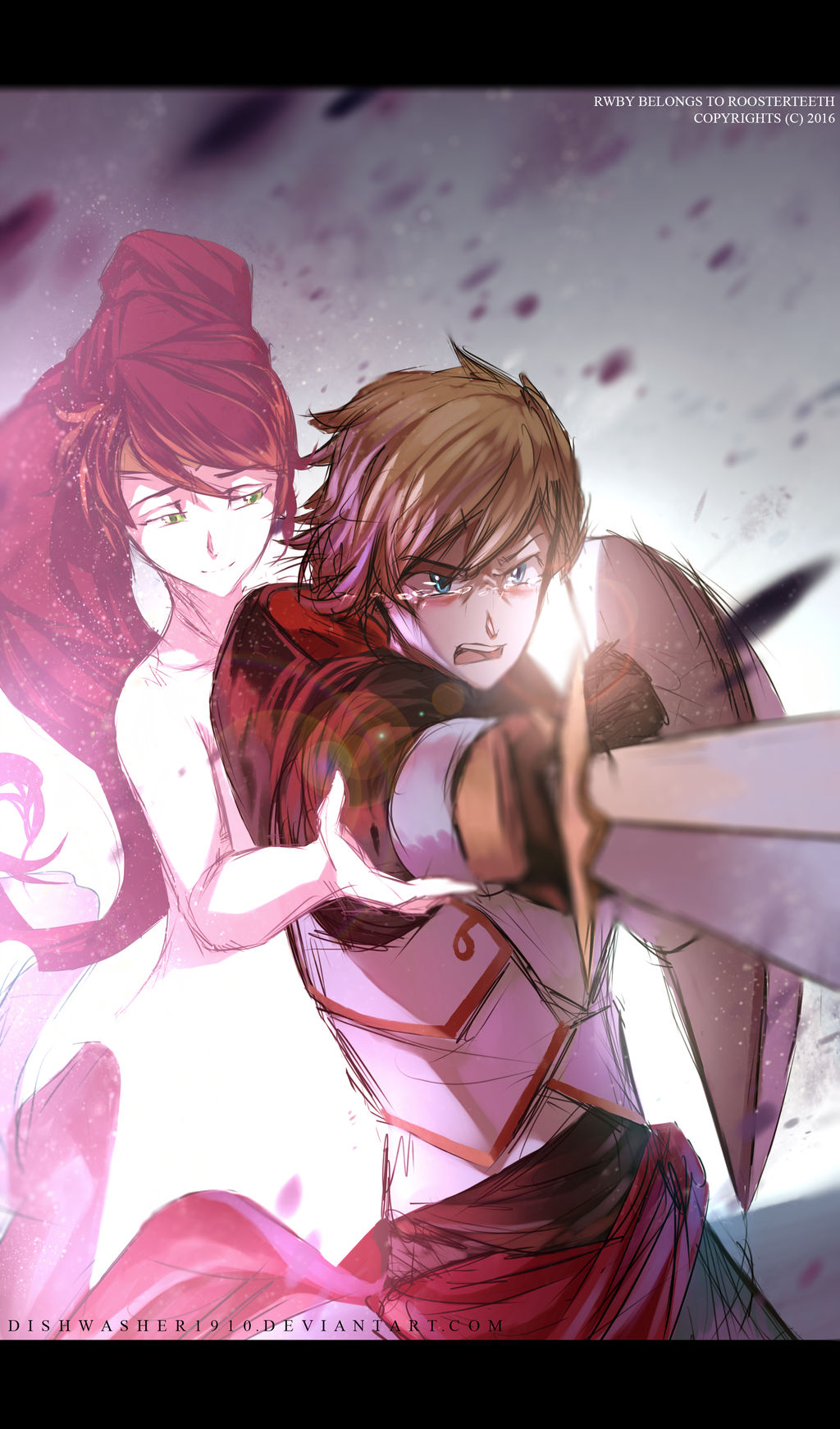 Watch
As always, you know how to bring the emotional punch in your work. The linework is a bit rougher than I usual see, but along with the nice use of light shades conveys the spiritual nature of the scene. That although Pyrrha is not here in the flesh, her memory and spirit are still guiding Jaune forward.

I particularly like the nice touch of the tears coming from his eyes, for although we didn't see that in the episode, the emotion was there and your take on it has more dramatic impact than what the show conveyed.

Good touch using the sort of "phasing" of Pyrrha's spirit from a more solid to ethereal form, nicely drives home the point that while she's not physically there, Jaune is still holding on to her somehow.

Nice work once again!
The Artist thought this was FAIR
87 out of 88 deviants thought this was fair.
I think the most powerful thing about this piece is the emotion it carries, which is not to say that anything else is lacking, by no means, I personally just felt a wave of bittersweet contentment when I first saw this. I love how you did the tears, but still managed to make Jaune look like a strong character, which from what I have seen in other works is not very easy to do. You also got the new armor and sash down really well. If there is one critique I have it is the sword. it looks exactly like his old one even though he got it with a fancier pommel, hilt, guard (whatever it is actually called, I don't really know the parts of a sword too well beyond handle and blade) but this is more of a nitpick on my part. Overall though, this is extremely well done, and I cannot applaud you enough for your talent!
The Artist thought this was FAIR
78 out of 78 deviants thought this was fair.