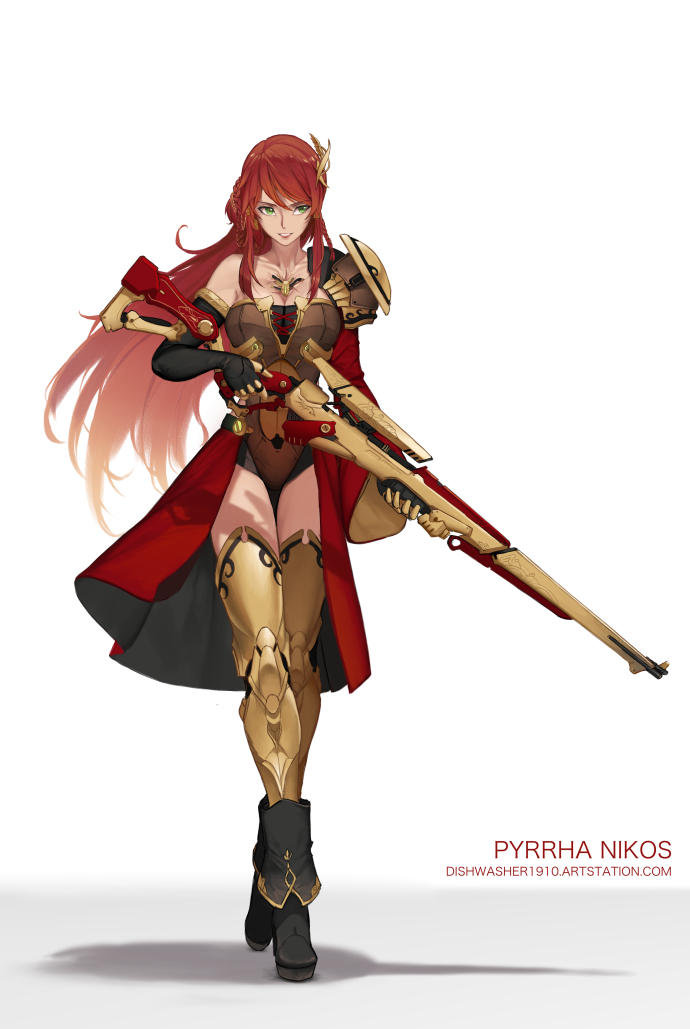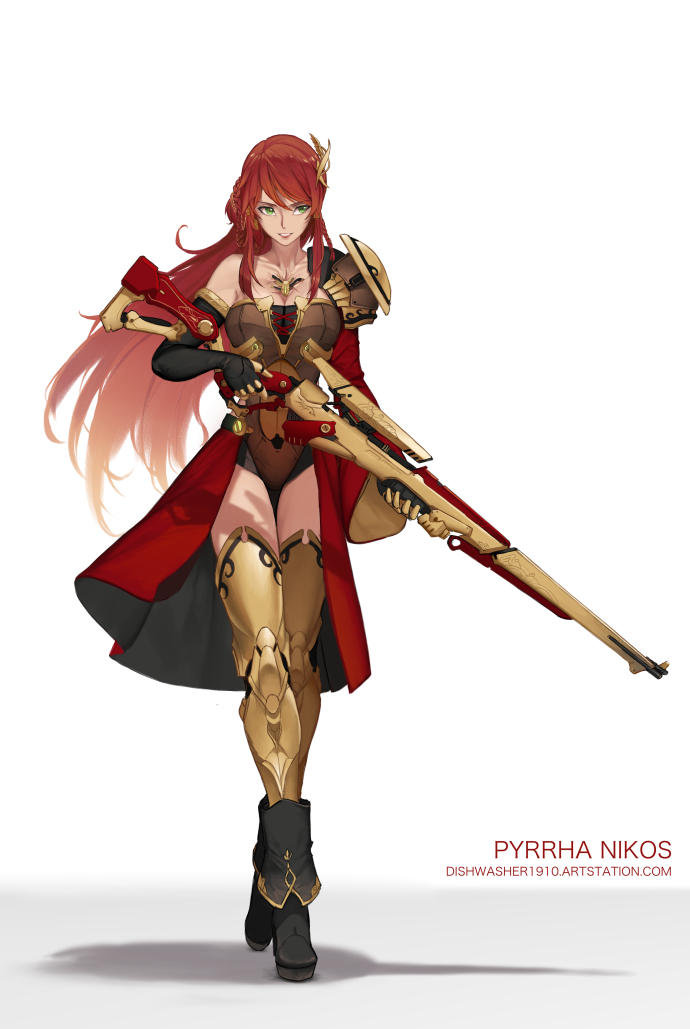 Watch
Check out more zoom shots on my Artstation :
This is a very nice Age up version of Pyrrha made in the same manor you did with the rest of team JNPR and team RWBY. You can see the sci fi part of her design in her rifle, once again the detaljs are wonderful and shows how much works has got in to this pic. This is in all fairness a good look at what Pyrrha might have look like if she was still in the show. Since this is just a character portray its fine to have no background and all of this leads to how you will do other pics with her and if you plan to make story with her. Once again Bach you have done a great job and have now made both team complet with all the characters.
The Artist thought this was FAIR
71 out of 72 deviants thought this was fair.
Ah yes, the great Pyrrha Nikos, once an untouchable warrior, now a figure respected and cherished for what could have been. Seeing her reaching her full potential with all those close to her is very impressive. No doubt had she survived she would have been a powerful warrior, one who would no doubt be eligible for the title of Prime. Now that I'm done referencing another series altogether back to the main subject at hand. She has grown, evolved into someone who would be willing to sacrifice herself for any innocent being. I know Jaune would be more than happy to have her back, I know I would be. Great job on your part, Pyrrha Nikos at her finest, had fate only been kinder.
The Artist thought this was FAIR
50 out of 51 deviants thought this was fair.