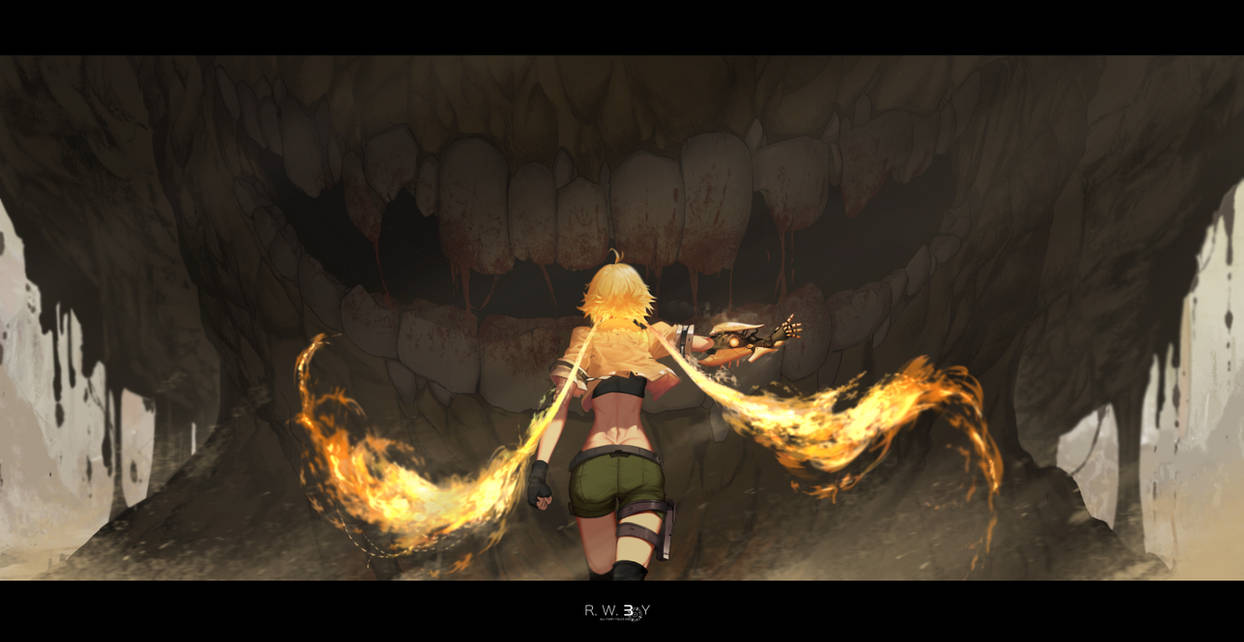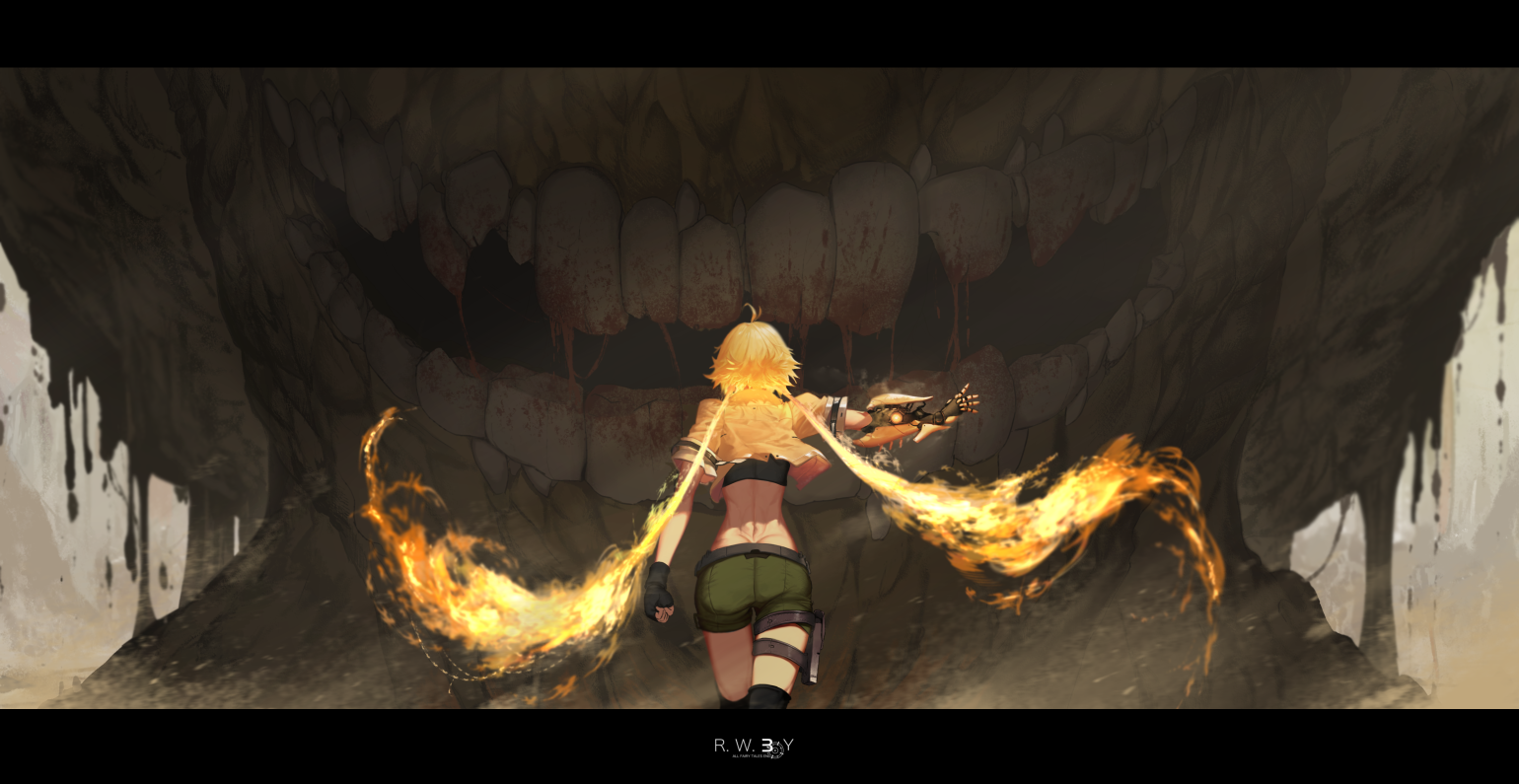 Watch
Damn. Was watching your progress on this over on patreon, and I love how it came out. This is a wonderful follow up to the previous picture with Ruby.

I just wish this picture gave me more of the "hype" feeling if that makes sense when I look at it alone.

I know from the previous pictures and your post on patreon that Yang is basically going to slaughter the Grimm who took Ruby's legs in your universe, so I can know the the emotions most likely are going through her head, but I wish that you had shown something more with the emotional impact.

In other words, when I look at this picture in context with the rest of your images, I love this and am excited, but in my opinion, I wish you shown more "emotion" in some way with Yang who is, in essence, about to decimate the Grimm who harmed her little Ruby.

I may be wrong, of course. Maybe other people can get some feeling of excitement from this picture alone. When I look at this picture alone, I don't see a sister going to get revenge on something that harmed her beloved sibling. I simply see a warrior going up against overwhelming odds and not really caring about the chance of her dying.

And don't get me wrong, that's awesome. But if I had to choose between a story where a sister is going to avenge her little sister and a story about a badass warrior fighting against what appears to be insurmountable odds, I think the first one is a little more interesting to show in terms of characterization.

But that's just me.

Overall, it's a WONDERFUL piece of work. I love the looming appearance you gave the Grimm, and the small sludge particles coming off of it really gives it a nice *OOMPH*.

Yang's designs with the fire twin ponytails is awesome! Lookin' like she's about to kick in the Nitro and go BOOM.

I'm guessing after this, we're gonna see a confrontation between Weiss and Yang (based on what you wrote in the bios). If so, I'm looking forward to seeing that confrontation.

Nice job!
The Artist thought this was FAIR
81 out of 81 deviants thought this was fair.