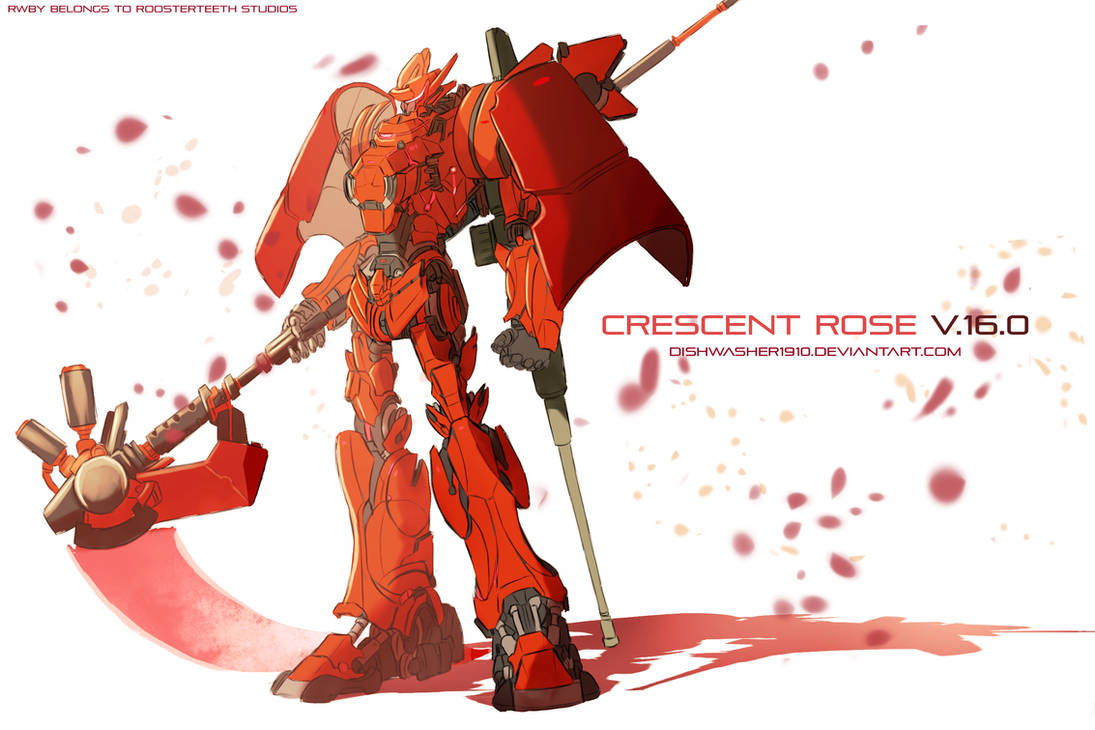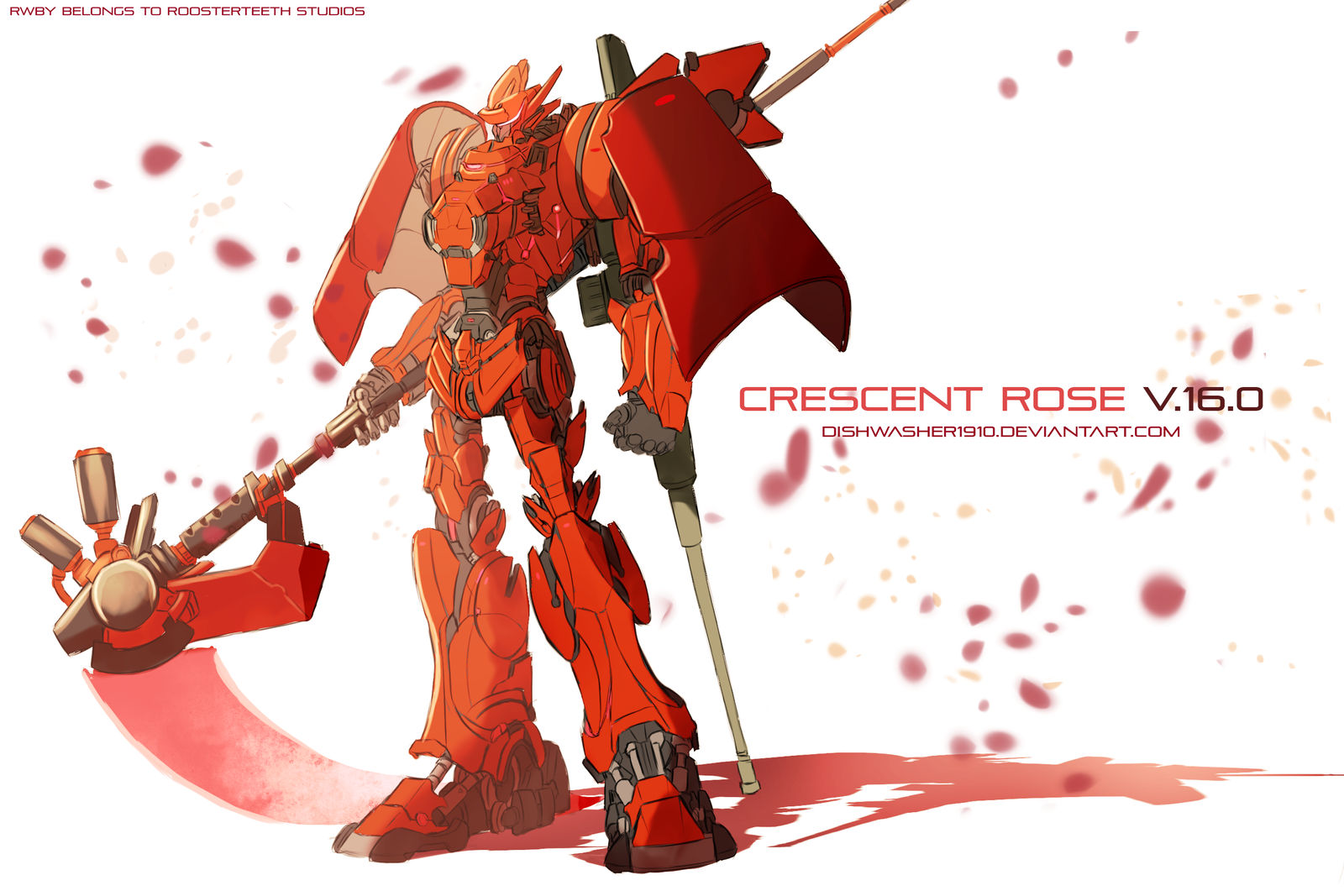 Watch
and basically Crescent Rose v.32.0 will be the Death Star
This is Awesome! I can actually imagine Ruby doing this to Crescent Rose in the far future. I now even want to see Crescent Rose V.32.0 now. I can see Weiss Baffled at how she built it, Yang wanting one, and Blake being impressed. In fact, an Ember Celica Mech would be an awesome Idea as well. I have seen many ideas of how Crescent Rose would be upgraded but this takes the cake of it being a GIANT ROBOTIC MECH!! With arm being the Scythe and the other arm being the sniper rifle. The only complaint I have is this gets rid of the Shotgun mode and Speed Boost Ruby gets from the Cross bullet ammo
The Artist thought this was FAIR
26 out of 27 deviants thought this was fair.
A sleek beast of a machine, as tall as a mountain and holding weapons of war designed for nothing more simple than the destruction of one's enemies.
How is it you're able to be take a simple concept like a robot Ruby Rose / Crescent Rose and make it scream this boss as hell, I'll never understand. Never mind how it is an image alone can inspire a feeling of... nostalgia, of having seen something that never existed.
Even now, as I type this, I feel the ground shaking as Crescent stalks forward, ready for combat. I smell roses and gunpowder, as if both are signs of her arrival. I hear the roar of a mighty heart, pounding inside of cable veins and a chest dented and scuffed from combat.
But if I had to truly offer up some measurement of issue, it would be with how some areas appear too simple, lacking in details. Perhaps that was intentional, but the lack of details on some areas and the too smooth finish appears too plastic-y for my liking.
Alas, another incredible piece of work, Dishwasher-sama. I hope to see more work like this from you in the future

The Artist thought this was FAIR
2 out of 3 deviants thought this was fair.