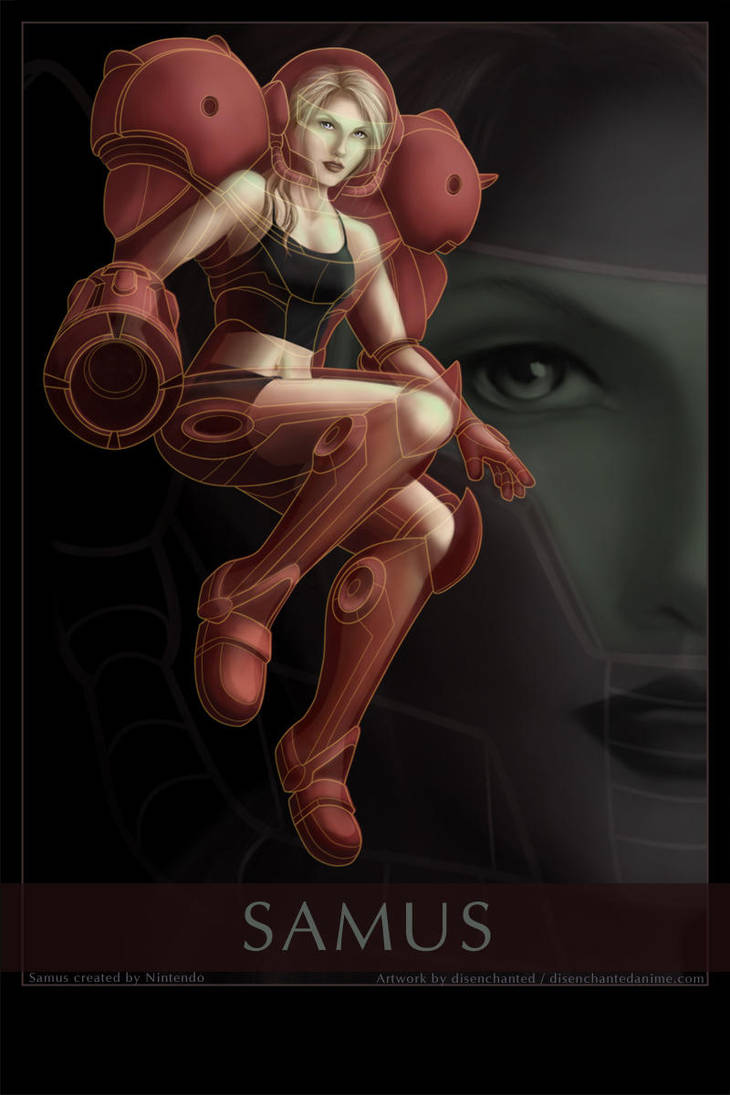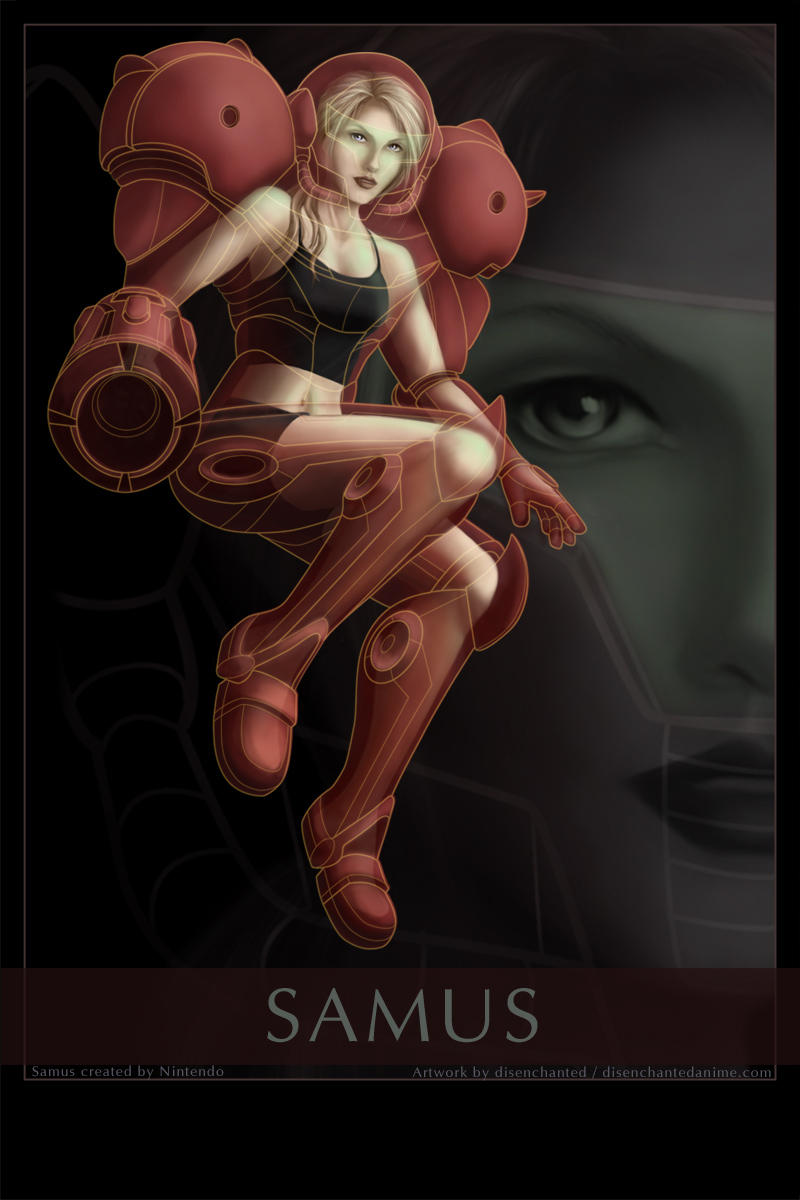 Watch
This is the Metroid version of
Eris.
I wish I could get this one printed too, but alas, she belongs to Nintendo.
Her robot suit is supposed to be translucent in areas so you can see her through it....
The suit was drawn in Macromedia Fireworks, and everything else was painted freehand in Photoshop with a wacom tablet.