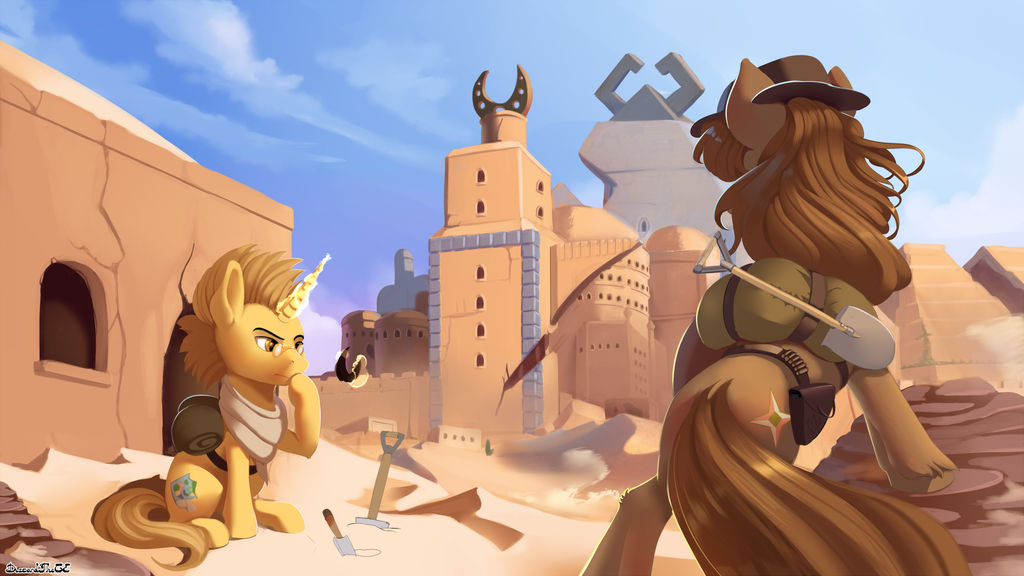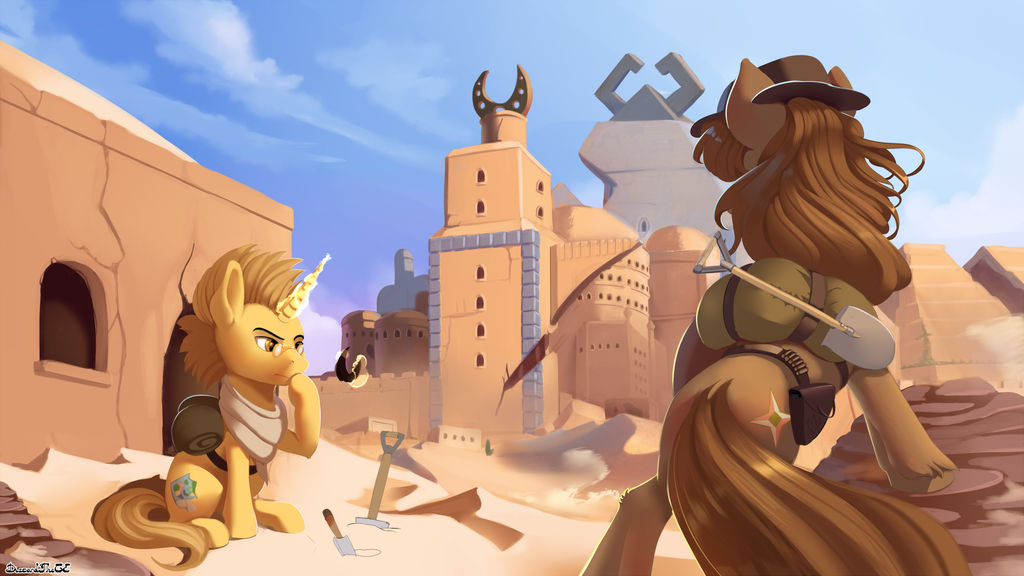 Watch
Commission for

Archeology is always exciting. Especially when you هinvestigate millennial princess's history.
______________________________________________________________
You always can support me on my
Ko-Fi page

First up, very well done picture. So much detail!
Second, excuse me whilst I sit over here and be in awe of your buildings. (buildings, cars, weapons, mech, plants... bane of my artistic existence. )
Reply

I thought that thing next to the brown pony's head was a swastika
Reply

Reply

oh my, YES! adventure-driven archeology is the best, and this one has the setting for a great story behind it, great colors and composition as always, i live this
Reply

This Deviation was featured in the following Equestria Daily Post
www.equestriadaily.com/2019/02…
Thank you for providing pony material for all of us to enjoy

(This bot is unofficial, it is NOT affiliated with Equestria Daily. If you do not wish to get these notifications anymore, please just block this account.)
Reply

Dude; you never disappoint. Never! I love big ancient landscapes and you always manage to capture what's in my head; if not even surpass it! And the designs of Pathfinder and Sojourner are amazing as always!

Thanks man; an amazing talent as always!
Reply


I miss her >_>
Reply

Reply