11.6K
Views
1
Collected Privately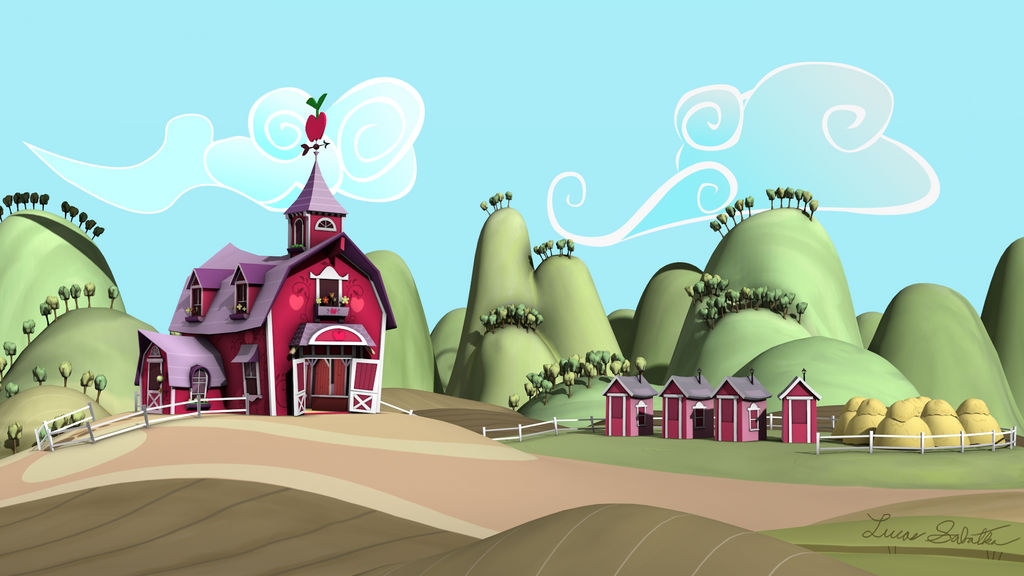 These models are for Sweet Apple Acres scene builds. Similar to my Ponyville Environments release, these assets have built in an open and unrestricted way to give artists complete control of how they want everything to look. Every hill, shed, pile of hay, ect. is its own model. Below are some example shots from the animation.
Shots from the Animation

The Models Breakdown
The Barn
The barn has been fully modeled and has a small but detailed interior. It has its own ground base as seen in the first image. There is also a second edited version of the barn; one that is damaged and run-down as seen in the animation. The shed models that are located next to the barn have an alternate skin that matches the desaturated faded paint on the damaged version.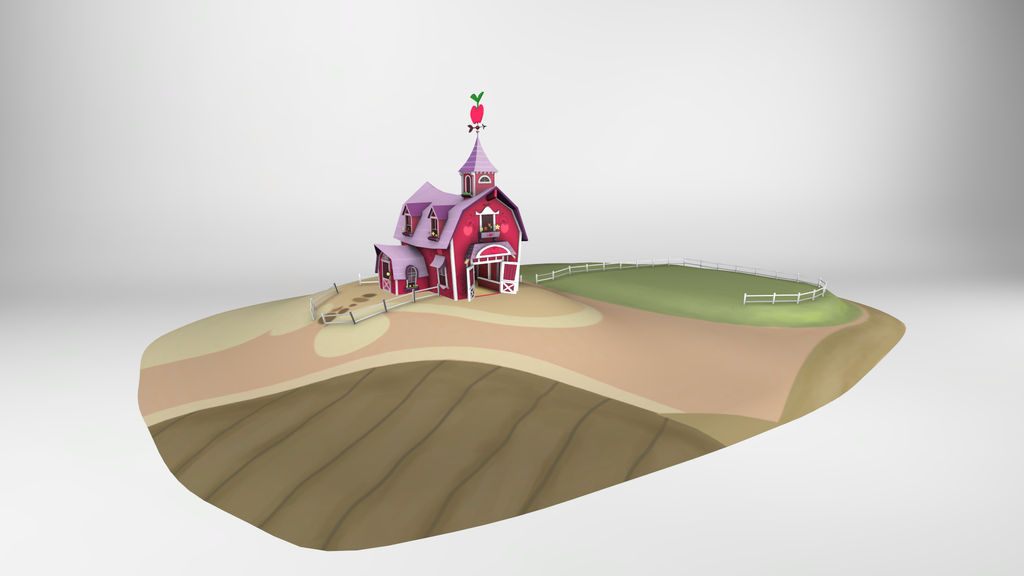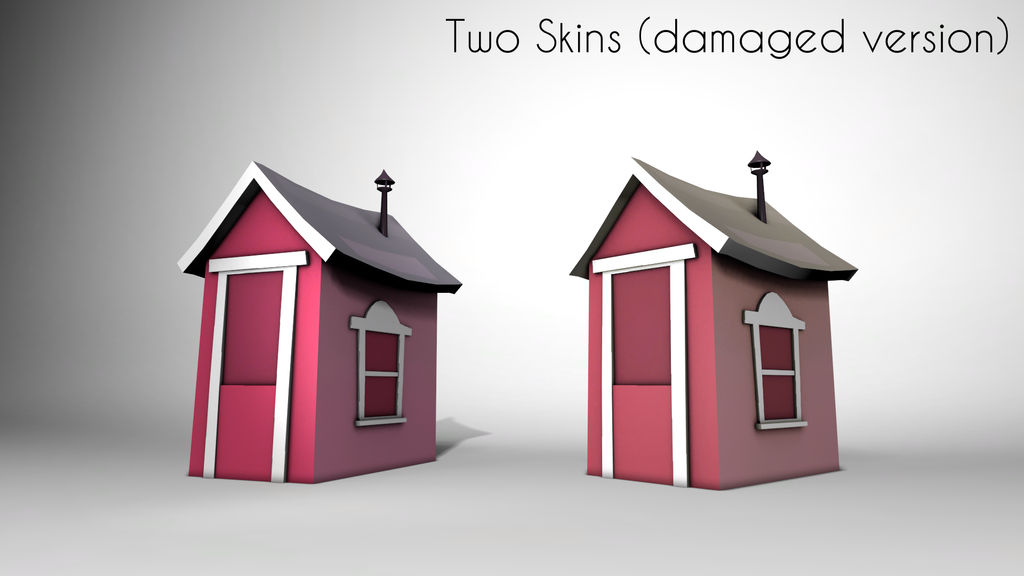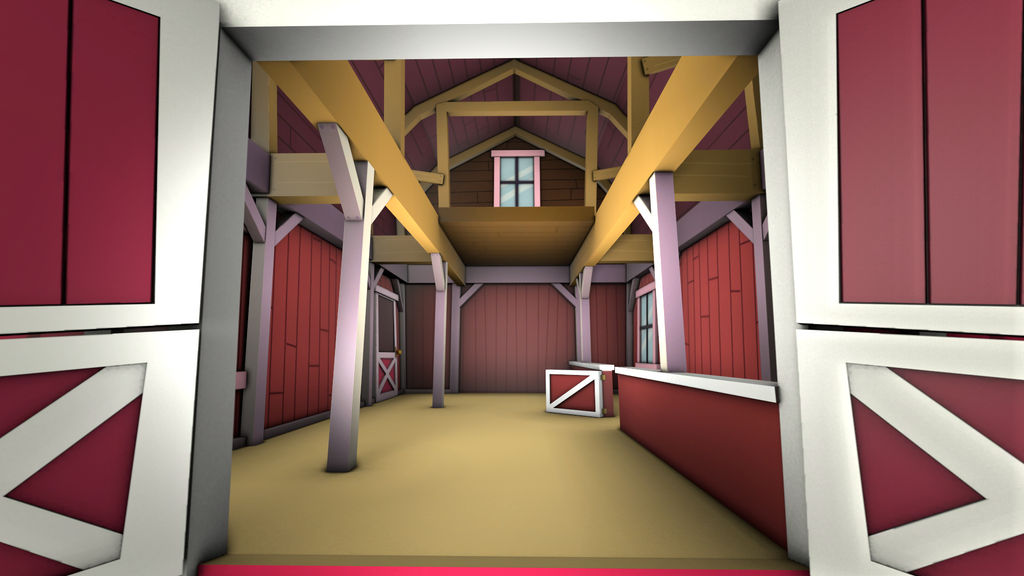 The Trees
There are two different types of tree models, a wide version and a narrow one. Each type has five different skins as shown below. For each tree type, there is also a dead version without the mass of leaves in the center. For those, there are three different skins to choose from. All of the tree models have been compiled twice with mirrored versions. The combination of the mirrors and different skins should allow you to create small forests without noticable repetition.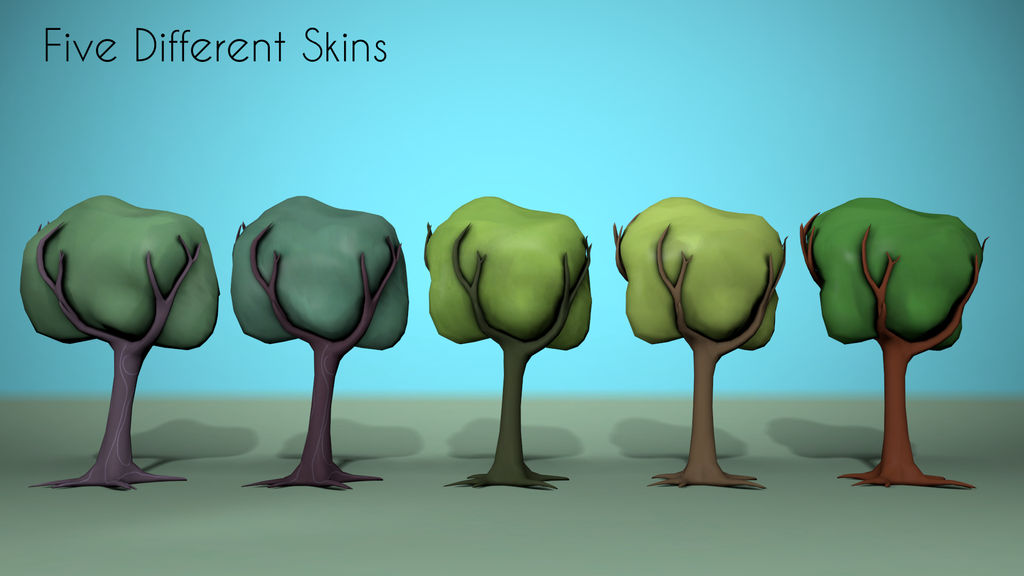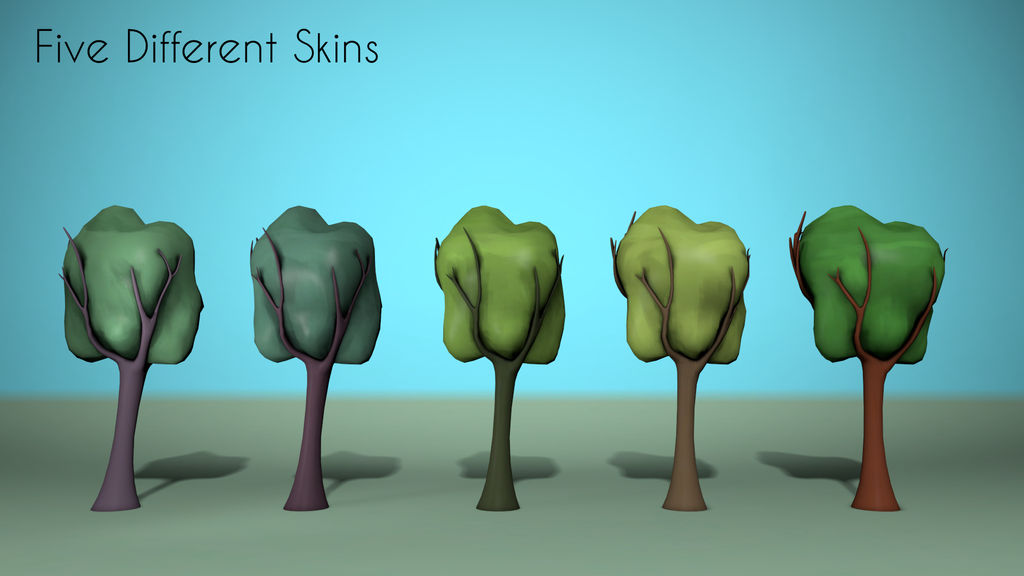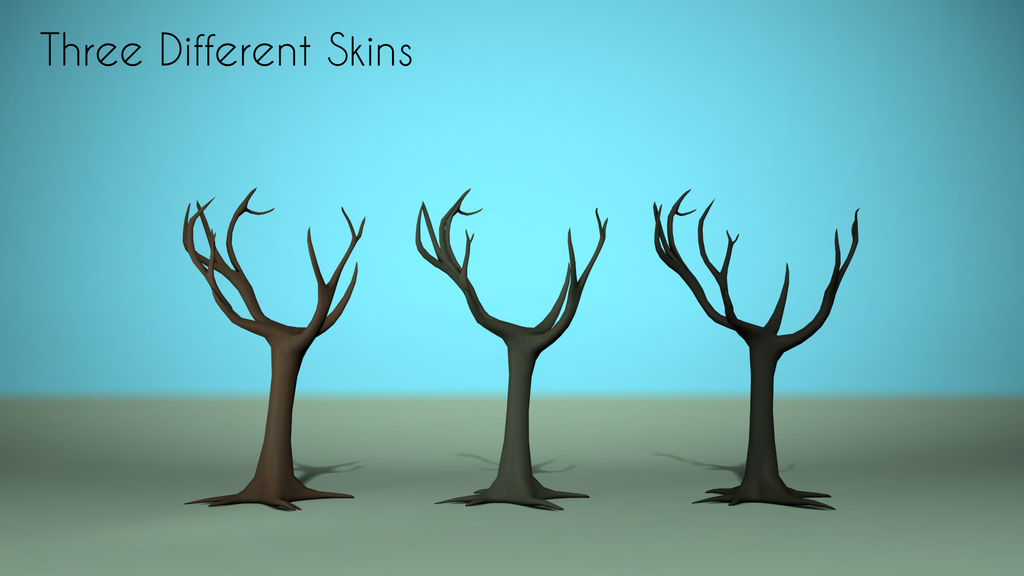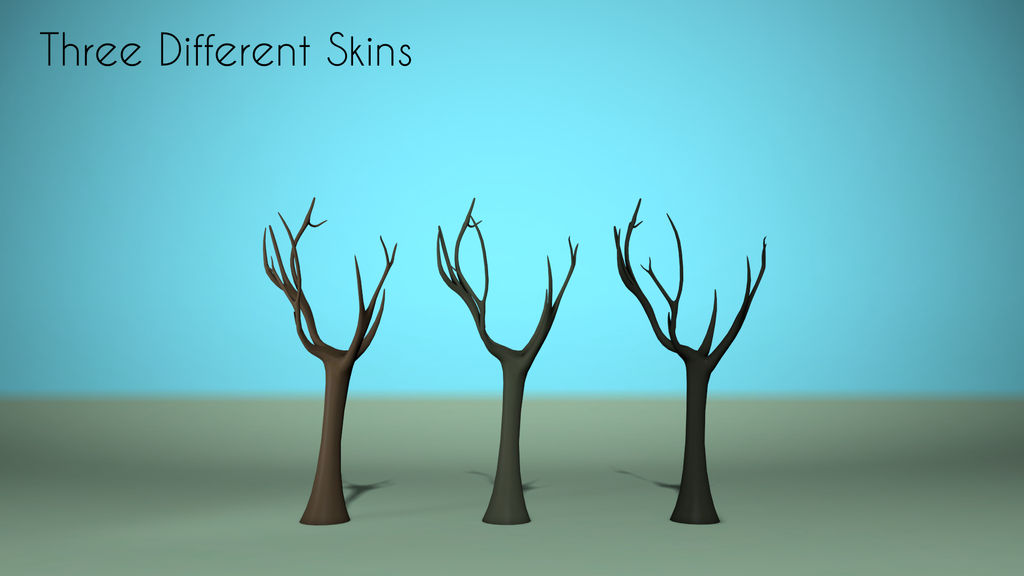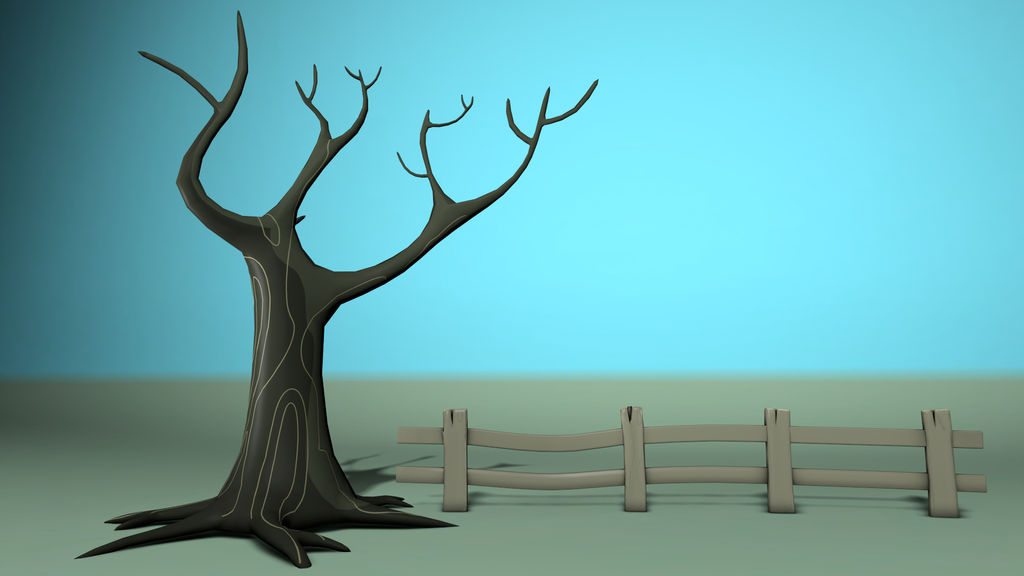 The Background Hills
The background hills are one of the biggest parts of this release. These models make up all the background details and fill the horizon. There is a large variety of models to choose from in this list. Most of the hills also have an alternate skin, one that changes the color of the grass to be a dead brownish yellow. The ones that have trees also have a bodygroup that lets you turn off the masses of leaves in the center to make them appear dead; this is illustrated below.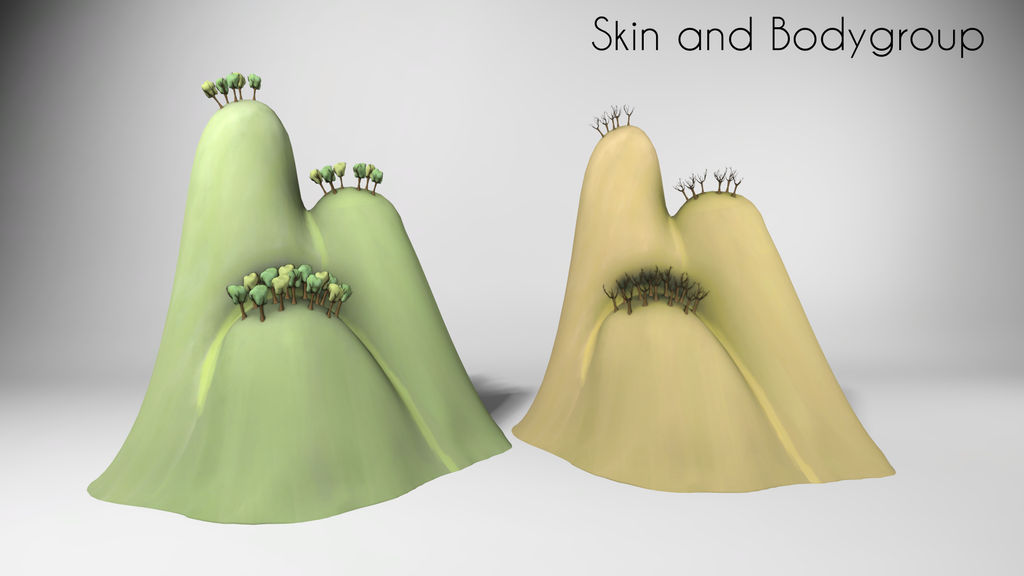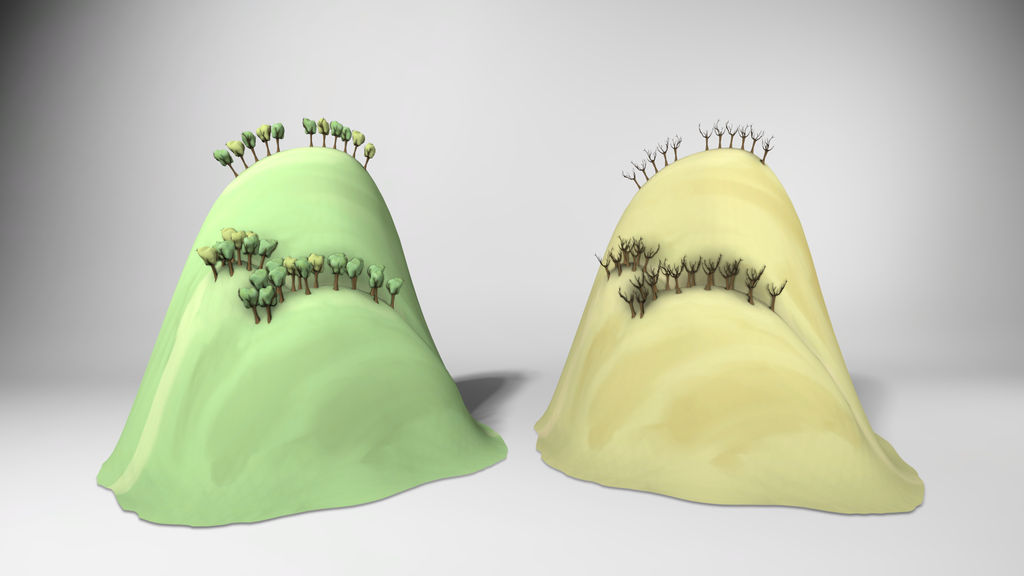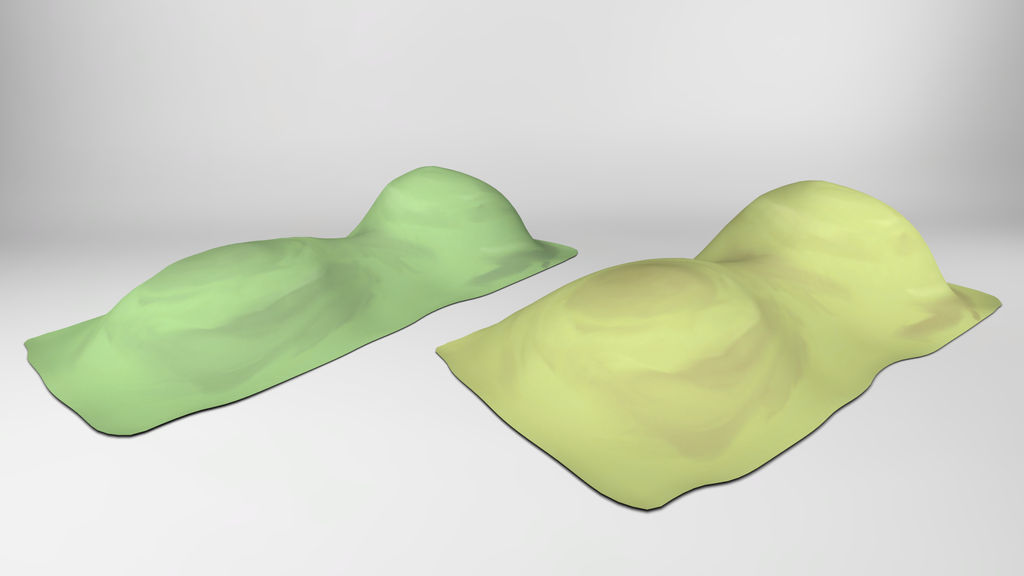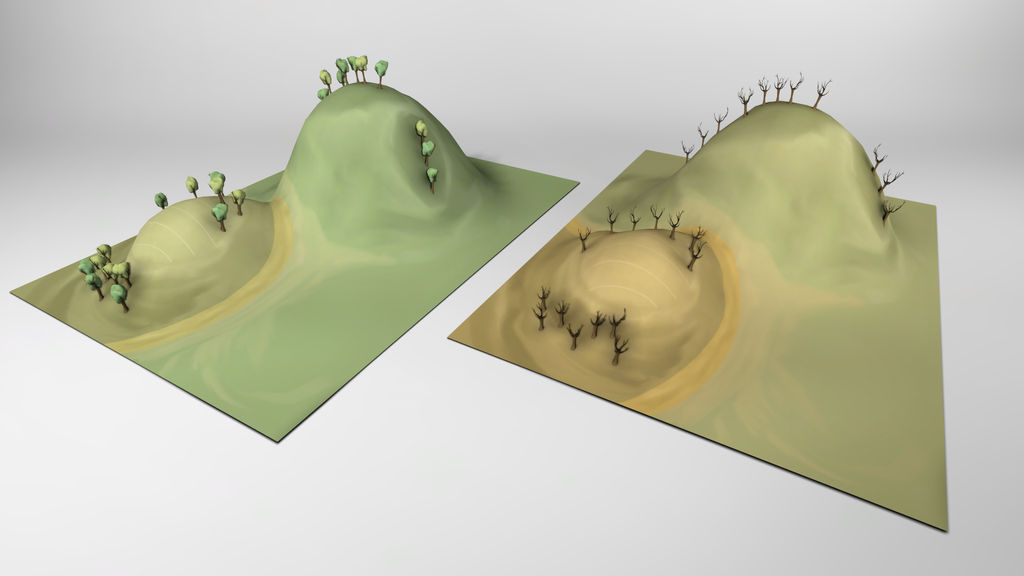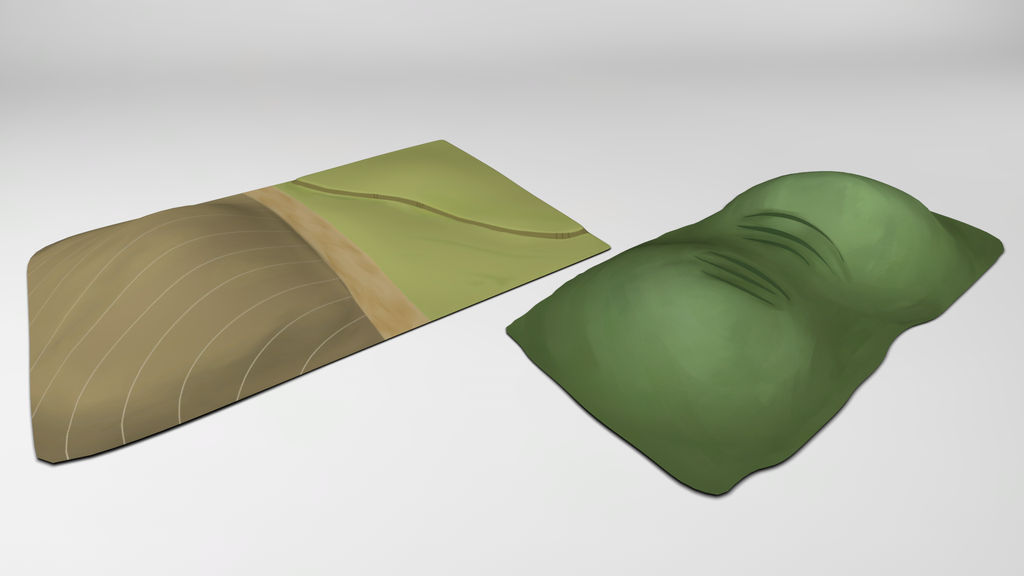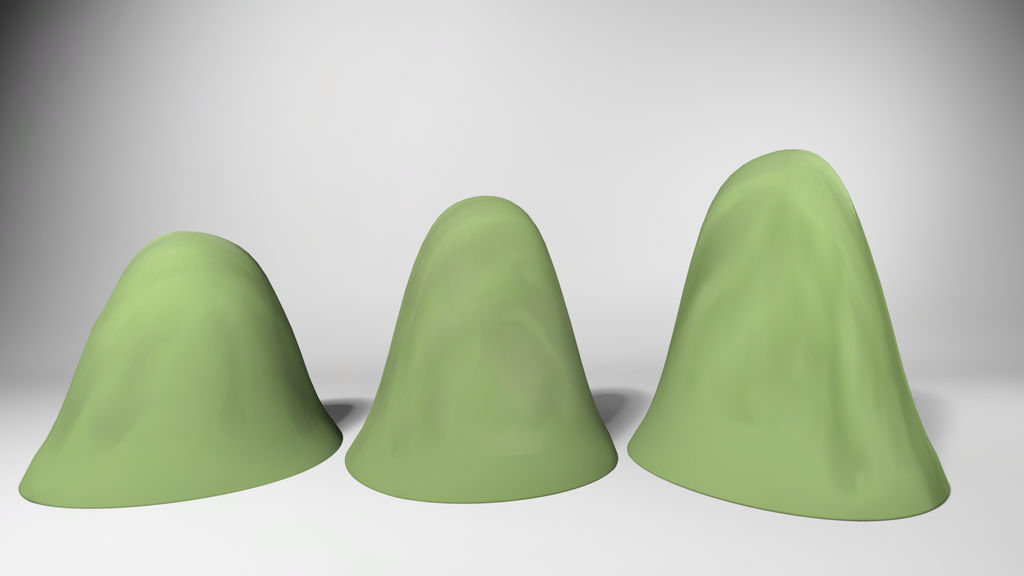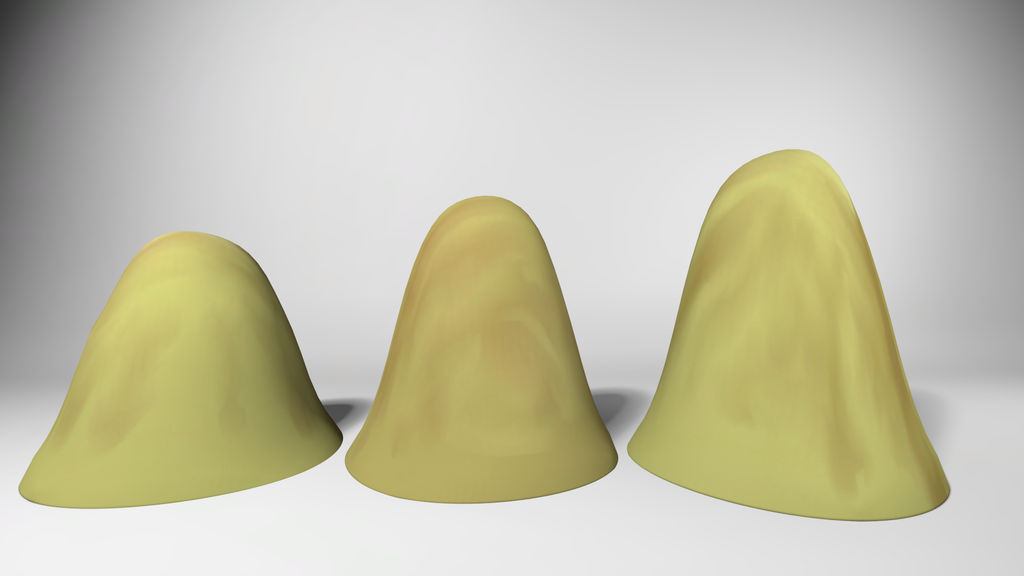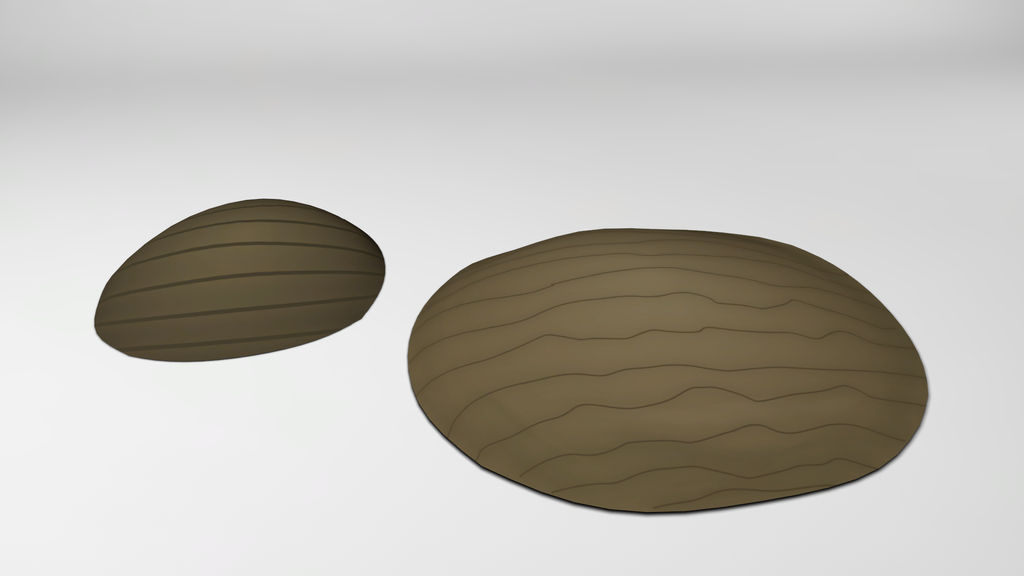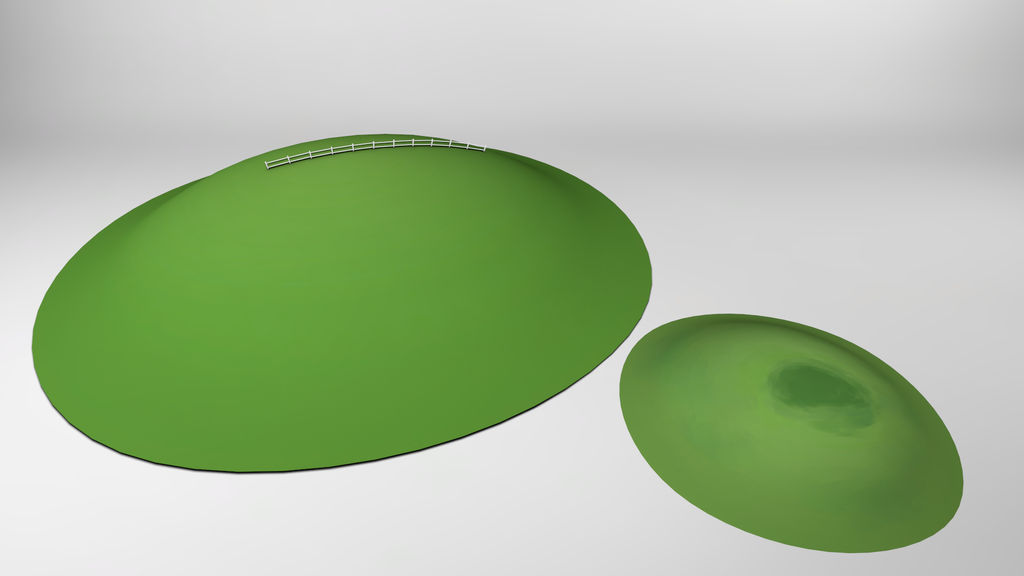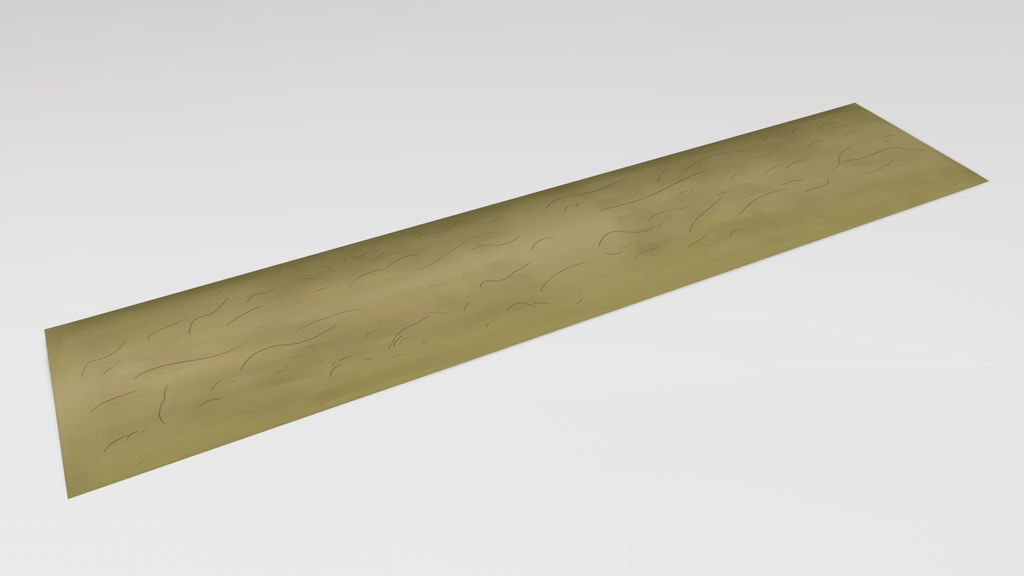 Props and Items
There are also an arrangement of props to go along with everything else to help with decorating your scene. Models such as the hay and corn can ideally be placed around the barn area. Foor the small seed models, you can switch between two skins, light and dark. There are some other props such as a water chute and wagon that have been used in the animation. The wagon model has been fully rigged and can be animated as seen in the video.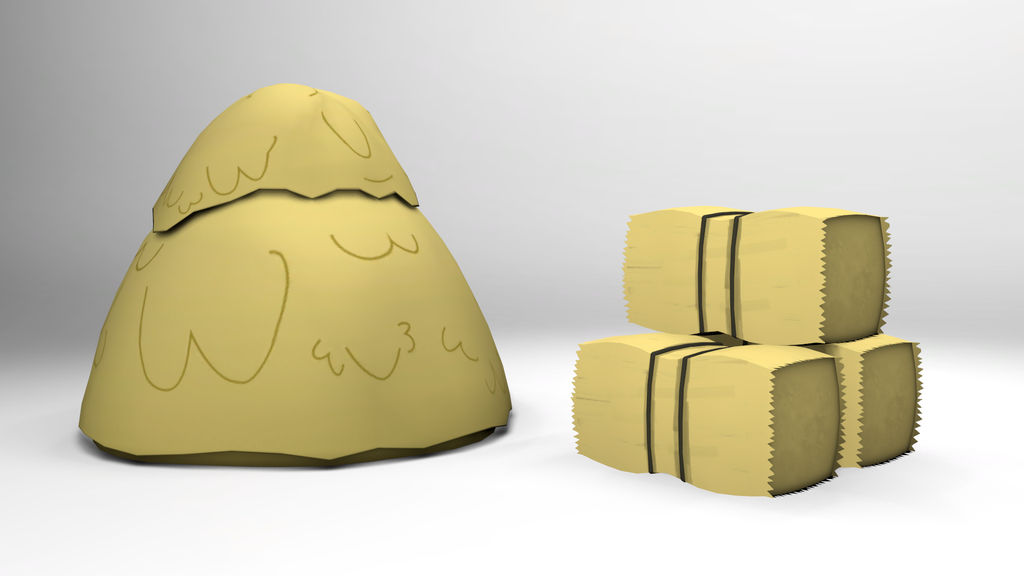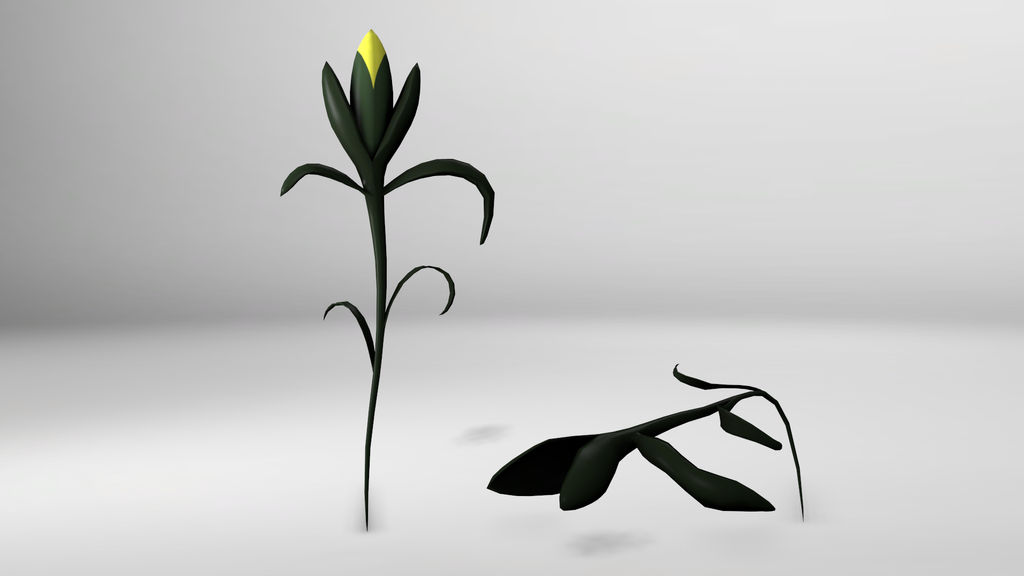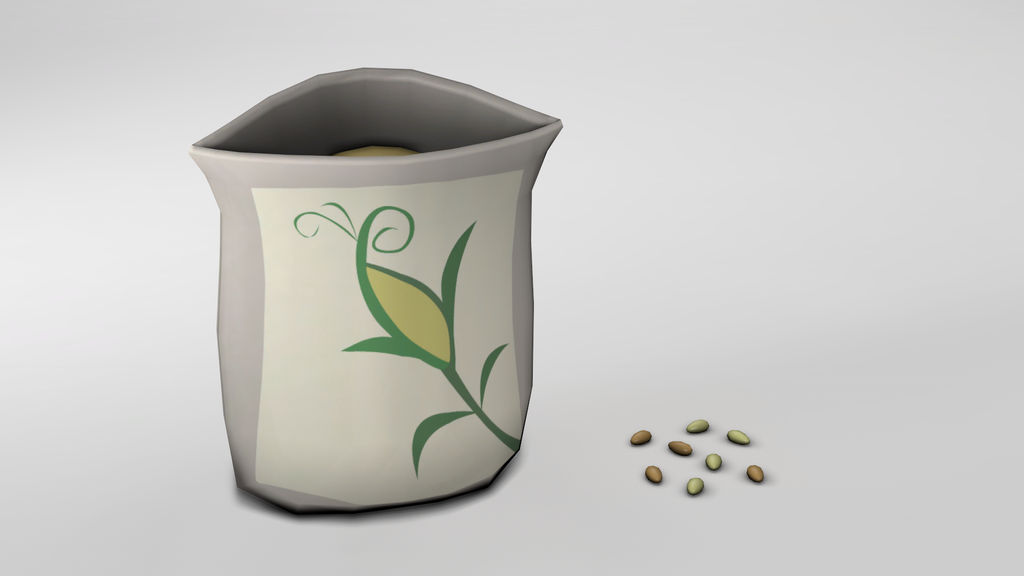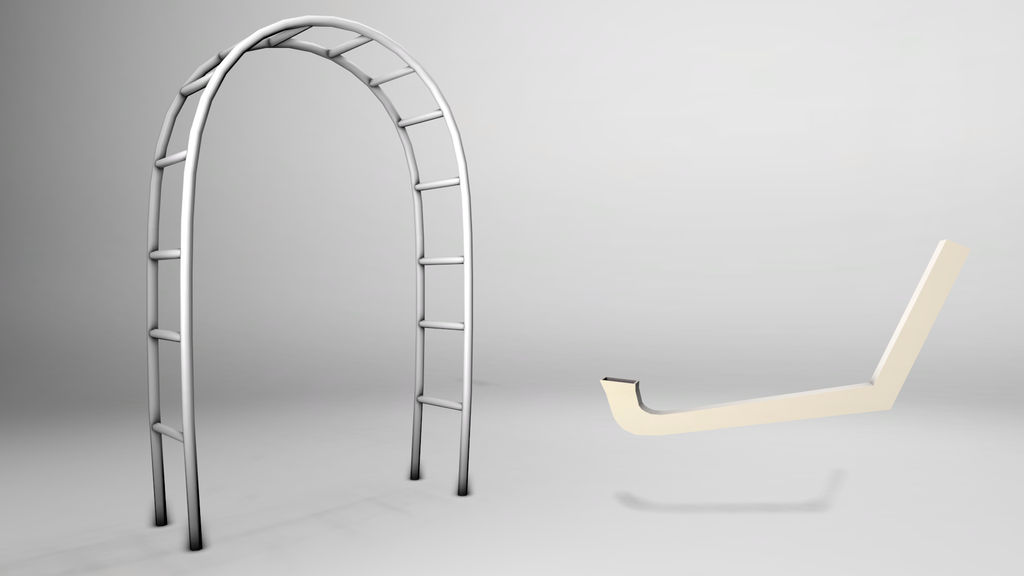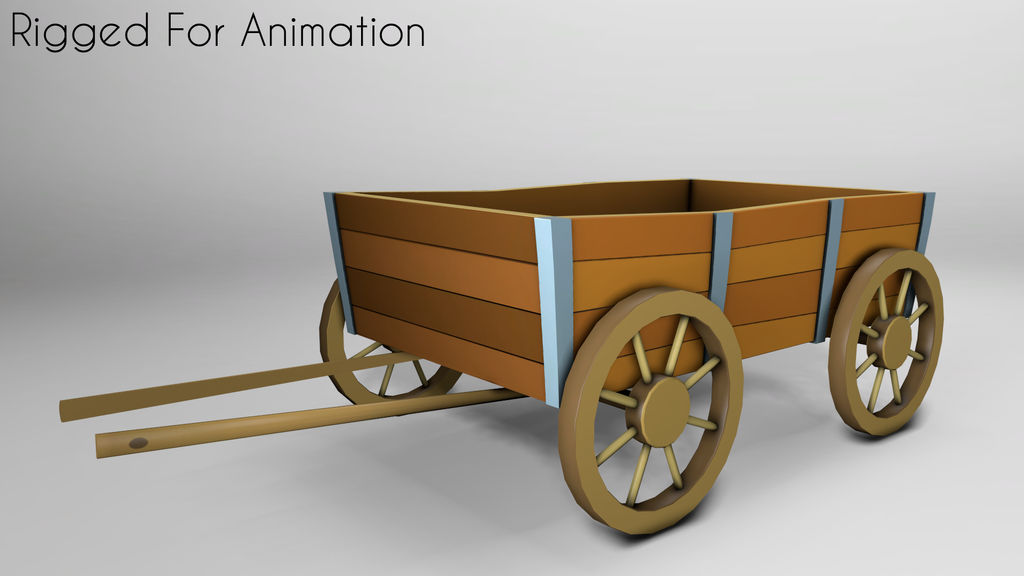 Will you be released a pre-built session for conveniences?
Not to be a lazy sod, it's just scenebuilding is rather a hassle. Trying to do it myself but I dunnop if I'm placing it right.