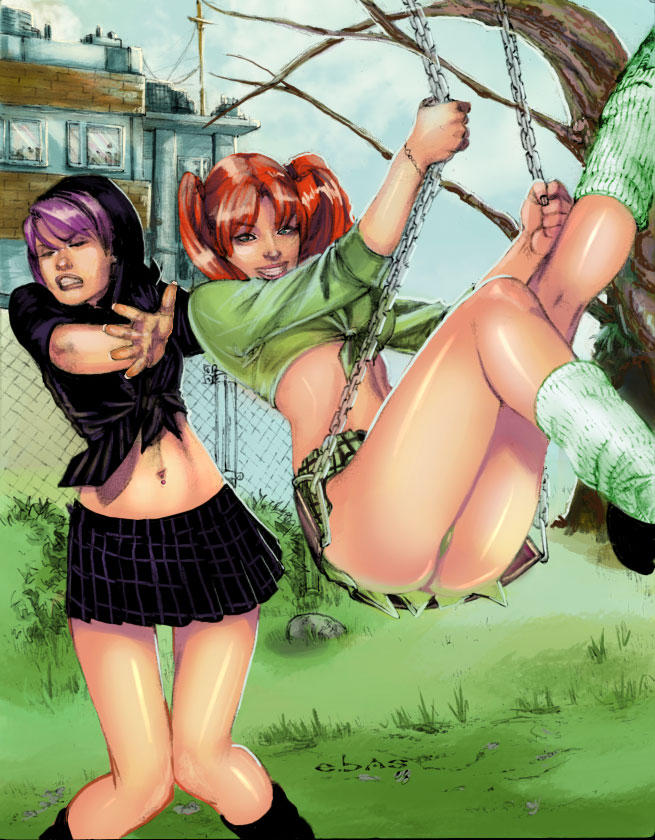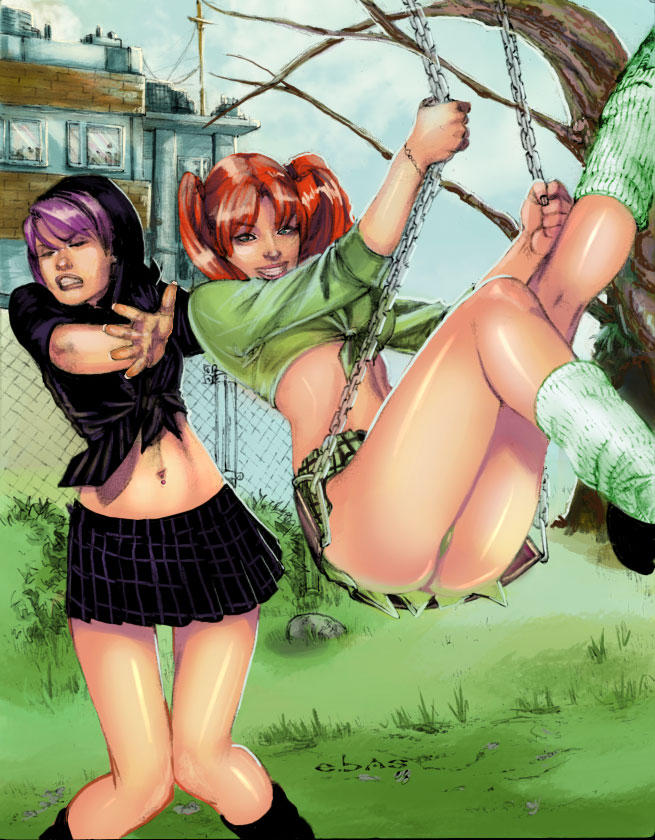 Watch
For free video tutorials go to
[link]
Watch the sped up video with commentary for this coloring.
[link]
Ebas on deviantart.com is one of the best pencilers around. He is great at drawing the female figure and at capturing movement. His compositions are tight, so naturally, I wanted to color one of his drawings. I decided to do this one with Roxy and Fairchild from Gen 13. I like the end result. Just remember to use a lot of colors for everything. Dont just use three shades of brown to color a tree, but use browns, reds, greens, purples, etc.
See the original drawing by Ebas
[link]
For experimenting, try painting a tree with just green, purple, gray, and orange.
The first thing I decide on is the background color. Do I want a sunny day or a sunset. The time of day, the type of sky I choose, will change all the other colors I use. I want to use colors the compliment each other as well. Because most of colors are blue and green, our focused is mainly drawn to the contrasting purple and red hair of Roxy and Fairchild. This is a good thing because they should be the focus of the piece.
Next, I choose colors of the building and tree, which are pretty standard. The clothing for me was a no brainer based on the comic. Fairchild likes green and Roxy like purple and black. For the skin, I use a yellowish peacy for the base, hotter pink for the darker parts of the skin, and a grayish purple for the shadows. I like the look these colors give for the skin.
To make the glistening parts on the skin, I set my paint brush mode to color dodge and choose the base skin tone. I use a hard, round brush, set to 50 percent opacity and both opacity and size are set to pen pressure.